8.6

/

10

1

Votes

Alchetron

Rate This





Crime, Drama, Film-Noir





English






John Berry




Franz Waxman




United States






June 19, 1951 (1951-06-19) (United States)




the novel by Sam Ross (Dalton Trumbos alias)




Sam Ross (novel), Dalton Trumbo (screenplay), Hugo Butler (screenplay), Guy Endore (front for Dalton Trumbo and Hugo Butler)




Dalton Trumbo, Hugo Butler, Guy Endore




John Garfield

(Nick Robey),

Shelley Winters

(Peggy Dobbs),

Wallace Ford

(Fred Dobbs),

Selena Royle

(Mrs. Dobbs),

Robert Hyatt

(Tommy Dobbs (as Bobby Hyatt)),

Gladys George

(Mrs. Robey)


Birdman

,

Teenage Mutant Ninja Turtles

,

A Walk Among the Tombstones

,

Salt

,

Straight Outta Compton

,

Goodfellas




DYNAMITE hits the screen with their kind of love!
He Ran All the Way is a 1951 film noir crime drama directed by John Berry, starring John Garfield and Shelley Winters.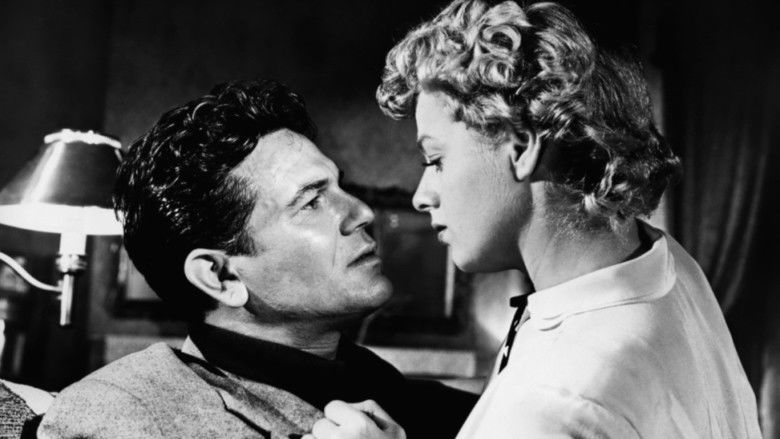 The film was Garfield's last, as accusations of his involvement with the Communist Party and a refusal to name names while testifying before the HUAC led to his blacklisting in Hollywood. He died less than a year later, at age thirty-nine, from coronary thrombosis due to a blood clot blocking an artery in his heart.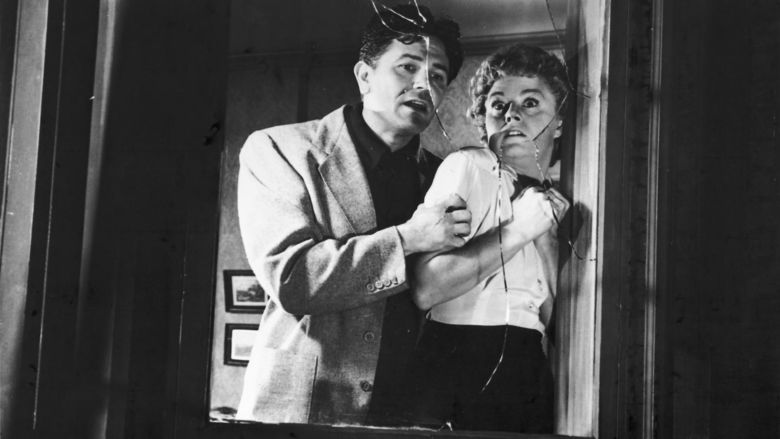 During the film's initial run, director John Berry and writers Dalton Trumbo and Hugo Butler were uncredited due to Hollywood blacklisting during the Red Scare.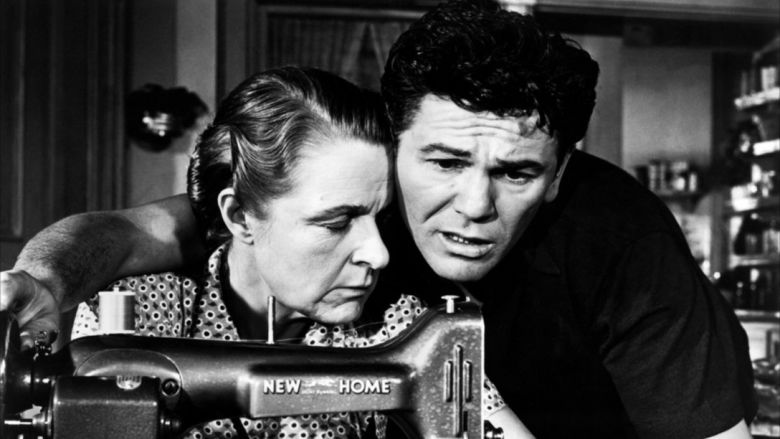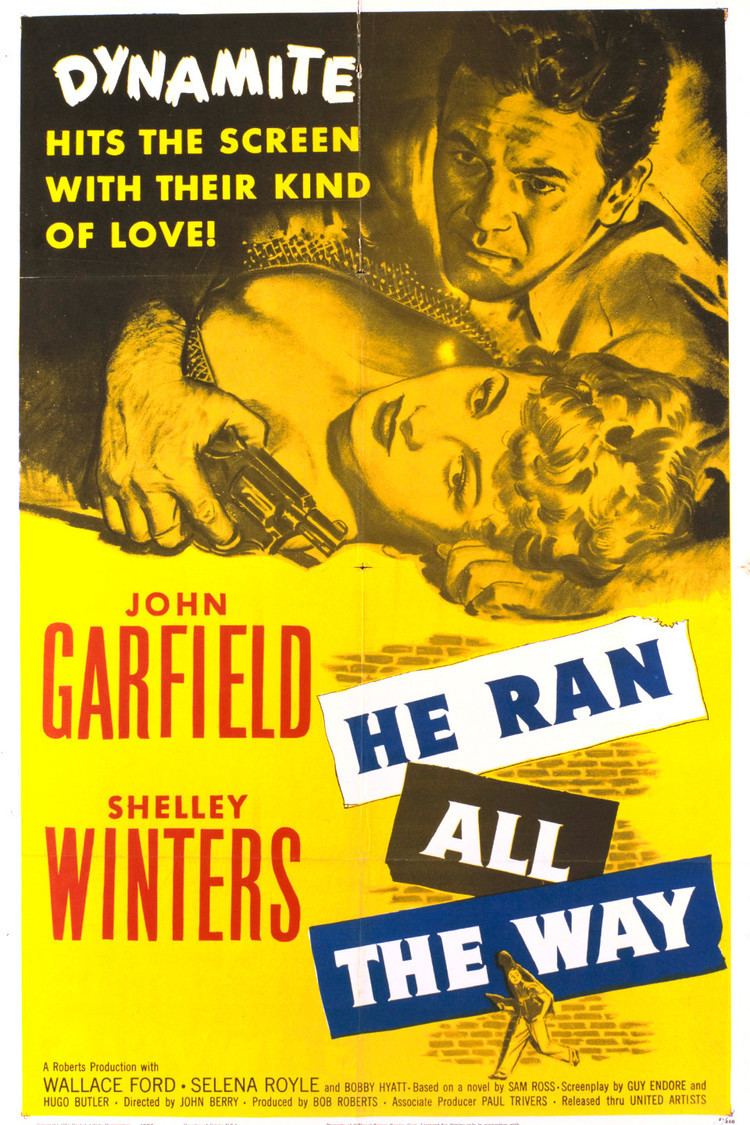 Petty thief Nick Robey (John Garfield) botches a robbery, leaving his partner Al (Norman Lloyd) severely wounded as Nick escapes with over $10,000. Meeting bakery worker Peg Dobbs (Shelley Winters) in friendly conversation, when Peg takes Nick to her family's apartment, he decides to take the family hostage until he can escape.
As a manhunt for Nick begins outside, the robber becomes increasingly paranoid. Peg's initial attraction to Nick is overwhelmed by his abusive behavior. Her mother and father plead with Nick to leave, to no avail. He permits Mr. Dobbs to leave for work, warning him of the consequences should the police be contacted.
Still confident that Peg will run away with him, Nick gives her $1,500 to buy a new car. He refuses to believe her when Peg returns and insists the car will be delivered to the front door because she doesn't drive. Nick violently drags her down the stairs toward the exit, terrifying her. Waiting outside is her father, shooting at Nick with a gun. When his own gun drops beyond his reach and Nick orders Peg to hand it to him, she shoots him instead. A mortally wounded Nick crawls outside to the curb, just as his new car arrives.
John Garfield as Nick Robey
Shelley Winters as Peg Dobbs
Wallace Ford as Mr. Dobbs
Selena Royle as Mrs. Dobbs
Gladys George as Mrs. Robey
Norman Lloyd as Al Molin
Bobby Hyatt as Tommy Dobbs
Keith Hetherington as Captain of Detectives
When the film was released, film critic Bosley Crowther praised the work of actor John Garfield, writing: "John Garfield's stark performance of the fugitive who desperately contrives to save himself briefly from capture is full of startling glints from start to end. He makes a most odd and troubled creature, unused to the normal flow of life, unable to perceive the moral standards of decent people or the tentative advance of a good girl's love. And in Mr. Garfield's performance, vis-a-vis the rest of the cast, is conveyed a small measure of the irony and the pity that was in the book."
More recently, film critic Dennis Schwartz also wrote positively of Garfield's performance, writing: "He Ran All the Way was the last film made by the brilliant John Garfield ... Garfield gives a terrific chilling performance as someone who is less like a cold-blooded killer than someone who has been rejected all his life by family and the outside world, and like a wounded animal goes on the run as a desperate man in search of someone to trust in this cold world."