Origin

Istanbul, Turkey


Labels

EMI


Occupation(s)

Singer, musician




Name

Hayko Cepkin





Instruments

Vocals, keyboards




Role

Musician




Years active

1997—present




Nationality

Turkish









Born

11 March 1978 (age 37) (

1978-03-11

)


Genres

Alternative metal, Anatolian rock, industrial metal, post-hardcore


Movies and TV shows

Cocuk, Extreme-G, Acayip Hikayeler




Albums

Askin Izdirabini, Tanisma Bitti, Sakin Olmam Lazim, Sandik




Profiles




Facebook
Hayko cepkin ft anneke van giersbergen atak enschede holland
Hayko Cepkin (born 11 March 1978, Istanbul) is a Turkish musician of Armenian descent.
Contents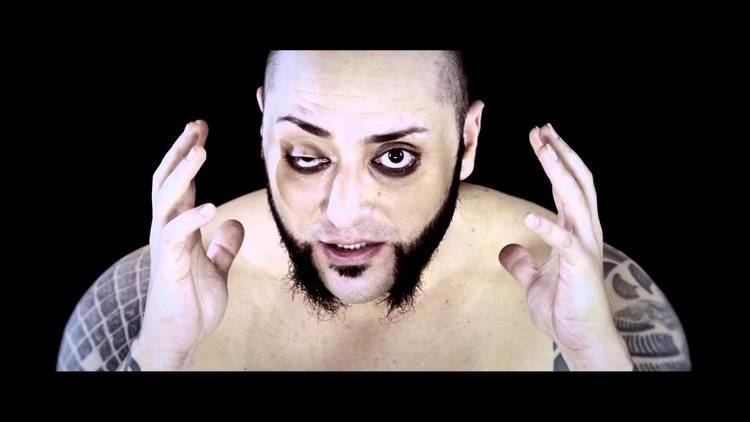 Hayko cepkin compilation holland atak enschede
Beginnings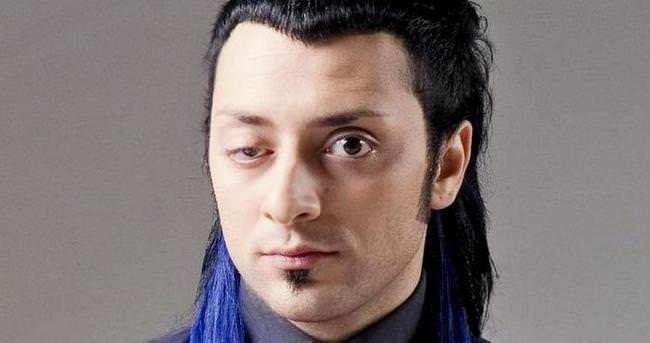 After graduating from high school in Getronagan, Cepkin studied music at Mimar Sinan University for two years and took courses in solfège and harmony at the Timur Selçuk Modern Music Center. After one more year at İstanbul Academy, he began performing with several famous Turkish artists such as Ogün Sanlısoy, Aylin Aslım, Koray Candemir and Demir Demirkan and collaborated on albums of several artists. Picking up knowledge as being composer along the way, he contributed to the works of the artists listed above in contributing to the albums such as Murathan Mungan's "Söz Vermiş Şarkılar" which Aylin Aslım sang with Murathan as a duet.
Career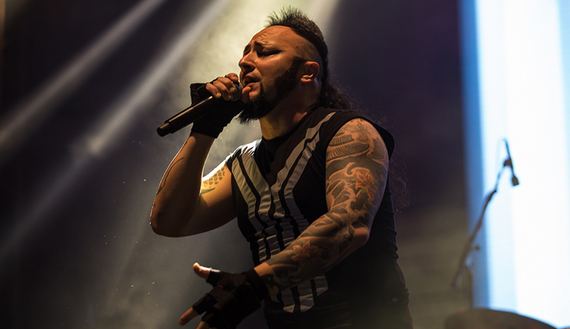 In 2005, Cepkin founded his own band whose members included Umut Töre (guitarist), Onur Şengül (bass) and Murat Cem Ergül (drummer) and Hayko as lead singer. Onur eventually left the band shortly before the second album was released and was replaced by Sedat Oğuzsoy (bass). Many of the songs Cepkin had composed throughout his life appeared in his first album Sakin Olmam Lazım released in 2005. It included range of music from hints of classic Turkish blends to raw angst present in his rock tracks. Some of the singles released from this album include "Yarası Saklı", "Görmüyorsun", "Fırtınam", "Son Kez" and the infamous "Zaman Geçti". The album received lots of airplay, support for the unique style.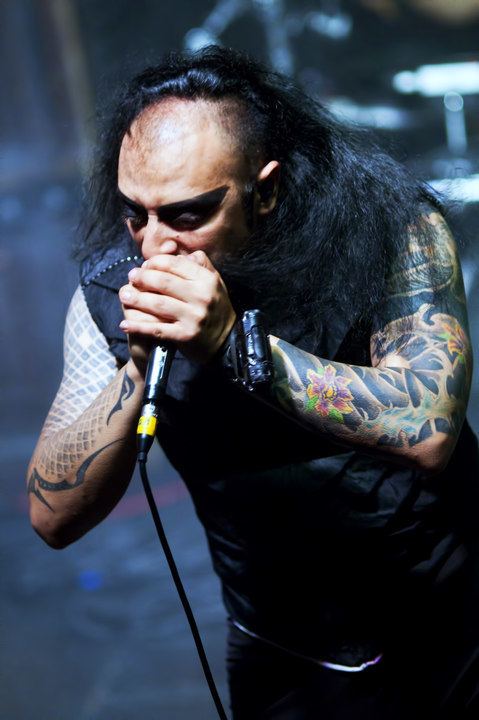 In June 2007, Cepkin released his follow-up second album titled Tanışma Bitti. The first single "Yalnız Kalsın" was successful in Turkey. He performed at the annual Turkish rock music festival "Rock'n Coke Festival" and sang at sold-out concerts throughout Turkey. In March 2010, he released his third album named Sandık. The single "Yol Gözümü Dağlıyor" was made into a music video and released a few days before the album's release. He subsequently made two more music videos, "Doymadınız" and "Balık Olsaydım". A few months later, Cepkin was invited to Cologne, Germany to perform at that city's Bootshaus Night Club on 18 June that year.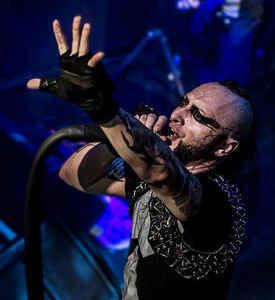 In 2011 he guest starred in the all-female metal band Kırmızı's music video "Çekilin Başımdan".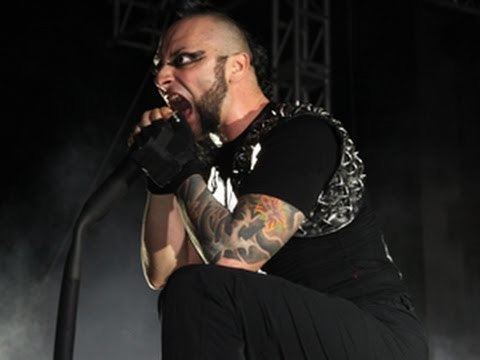 He is a huge fan of Beşiktaş JK and a member of Çarşı.
He has a very dedicated fan base in Turkey. Even though he had popular social media accounts and a official fan website, Hayko Cepkin and his manager decided to close all down.
Sakin Olmam Lazım (2005) "I Have To Be Calm"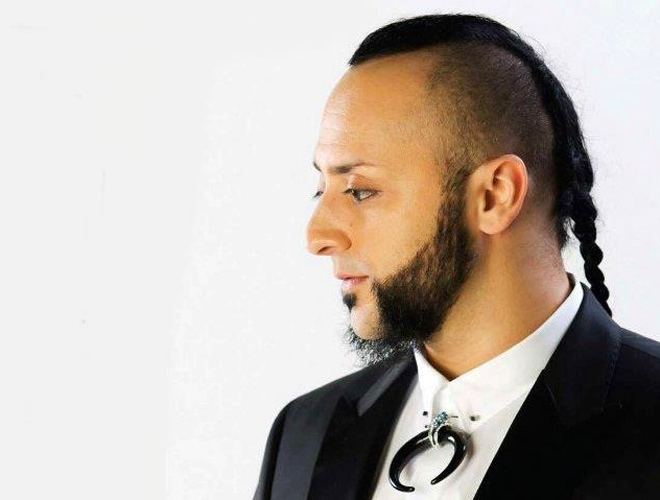 Track listing:
"Yarası Saklı" (His Wound is Hidden) – 4:27
"Hüzünle Karışık" (Mixed with Grief) – 4:17
"Son Kez" (Last Time)– 4:48
"Görmüyorsun" (You Don't See)– 3:04
"Eller Aldı" (Strangers Took)– 4:21
"Seninki Dert Mi" (Is Yours a Problem)– 4:50
"Boşluk" (Emptiness)– 4:19
"Ben Gideyim" (I Should Go)– 4:08
"Fırtınam" (My Storm)– 5:01
"Hangimiz Masumuz ?" (Which of Us are Innocent ?)– 5:07
"Zaman Geçti" (Time Has Passed)– 7:02
Tanışma Bitti (2007) "Acquaintance is Over"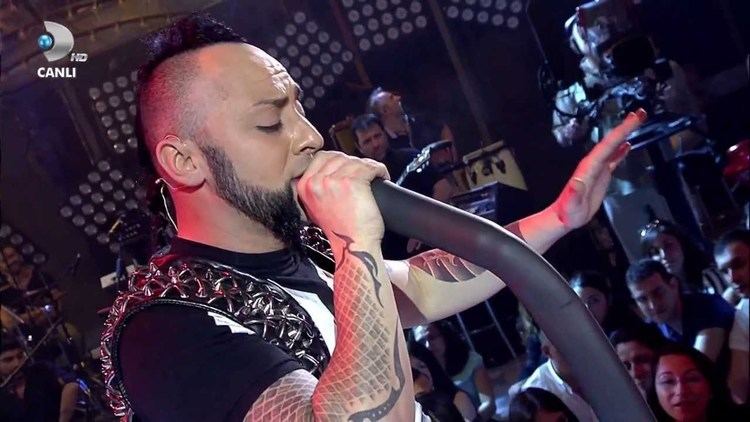 Track listing:
Yalnız Kalsın Intro
Yalnız Kalsın (Let it Be Alone)
777 Intro
777
Bertaraf Et (Eliminate)
Sonra Görüşelim (Let's Meet Later)
Sıkı Tutun Intro
Sıkı Tutun (Hold Still)
Kaos Intro
Kaos (Chaos)
Ölüyorum (I'm Dying)
Siren (Siren)
Melekler Intro
Melekler (Angels)
Bilmezsin (You Don't Know)
Bonus
Sandık (2010) "Chest"
Track listing:
Sandık (Chest)
Yol Gözümü Dağlıyor (The Road is Branding My Eyes)
Gelin Olmuş (She's Been a Bride)
Balık Olsaydım (If I Were a Fish)
Sahibi Yok (Has No Owner)
Doymadınız (You Haven't Filled Up)
Açtırdınız Kutuyu (You Have Made Me Open the Box)
Sandığım Hazır (My Chest is Ready)
Yolun Sonu (End of the Road)
Aşkın Izdırabını... "... The Suffering of Love"(2012)
Track listing:
Paranoya (Paranoia)
Geç Kaldım (I'm Late)
Platonik (Platonic)
Kabulleniş (Admittance)
İçgüdü (Instinct)
Aşk Kitabı (Book of Love)
Tek Gecelik (One Night Stand)
Tükenmiş (Exhausted)
Takıntı (Obsession)
Kıskançlık (Jealousy)
Paranoya - Acoustic
Geç Kaldım (Acoustic)
Platonik (Electronic)
Boynuz Track (Horns Track)
Beni Büyüten Şarkılar (Vol. 1)"... Songs, Brought Up Me (Vol. 1)"(2016)
Track listing
Ben İnsan Değil Miyim ? (Am I Not A Human ?)
Aldırma Gönül (Never Mind Hearth)
O Çeşme (That Fountain)
İtirazım Var (I Have An Objection)
Ağla Sevdam (Cry My Passion)
Issızlığın Ortasında (In The Middle Of Nowhere)
Neydi Günahım (What Was My Sin ?)
Yuh Yuh (Boo Boo)
Nem Kaldı (What Did Have I ?)
Filmography
2005: Balans ve Manevra
2008: Çocuk
2009: İstenmeyen Tüyler
2009: 1 Erkek 1 Kadın
2012: Acayip Hikayeler
References
Hayko Cepkin Wikipedia
(Text) CC BY-SA