1982-present




Harry Standjofski





Actor




Concordia University





May 22, 1959 (age 56) (

1959-05-22

)

Montreal, Quebec




Actor, Voice Actor, Playwight, Theater Director, Musician




Assassin's Creed: Lineage, Barney's Version, Pig City, Just a Walk in the Park, The Legend of Sarila




Richard J Lewis, Jo Meuris, Steven Schachter, Nancy Florence Savard, Bruno Philip
Harry Standjofski (born May 22, 1959) is a Canadian-born actor and voice actor as well as a theater director and playwright. He has appeared in films such as Guy X, The Aviator, Protection, X-Men: Days of Future Past and Hidden Agenda and has voiced characters in video games such as Assassin's Creed, Prince of Persia: The Two Thrones, Splinter Cell: Chaos Theory, and Splinter Cell.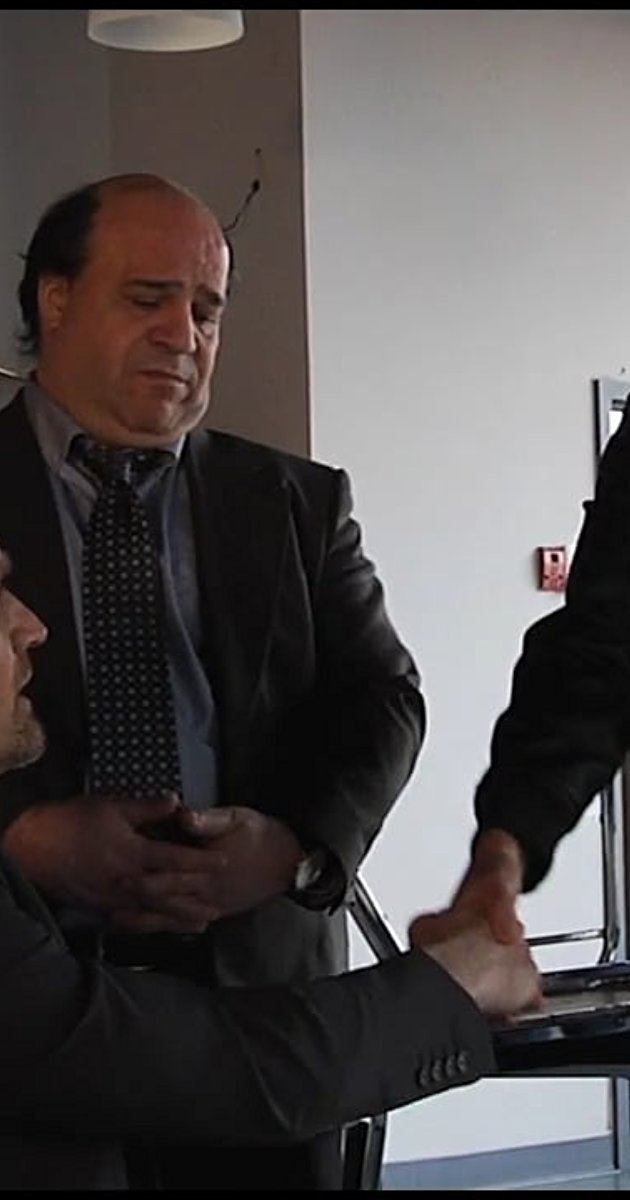 His plays Anton and No Cycle can be found in his book Urban Myths published by NuAge Editions. Standjofski has been teaching theatre part-time at Concordia University, where he attended, since 1986.
Le Militaire
A Sentimental Capitalism
X-Men: Days of Future Past - Groundskeeper
Ford: The Man and the Machine - Saboteur
Guy X - Chaplain Brank
Big Wolf on Campus - Soul Sucker
Urban Angel - Lou-Barman
Are You Afraid of the Dark? - Phil/Mr. Kristoph
Dragon Hunters - Lian-Chu
Hidden Agenda - Kevin
Pig City - V.P. Larden
Saban's Adventures of the Little Mermaid - Additional Voices
The Tofus - Tidus Hubbub
Young Robin Hood - Brother Tuck
The Girl Who Hated Books - Aardvark
Rotten Ralph - Naughty Nathan
Tripping the Rift - Additional Voices
Mumble Bumble - Narrator
Yakari
Arthur's Perfect Christmas - Uncle Fred
Gofrette
Ripley's Believe It or Not! - Additional Voices
The Country Mouse and the City Mouse Adventures - Additional Voices
The Legend of Sarila - Uliak
Pinocchio - The Crow/The Green Fisherman
Supernatural: The Animation - Bobby Singer
Rose and Violet
A Bunch of Munsch
Winx Club - Darkar/Avalon
The Lost World
Tupu
Assassin's Creed - William of Montferrat
Assassin's Creed II - Silvio Barbarigo Il Rosso
Assassin's Creed: Ascendance - Juan Borgia, Oliverotto da Fermo
Assassin's Creed: Brotherhood - Juan Borgia the Elder
Assassin's Creed Rogue - Lawrence Washington
Assassin's Creed Unity - Honoré Gabriel Riqueti, compte de Mirabeau
Prince of Persia: The Two Thrones - The Vizier, Zurvan
Rainbow Six: Vegas 2 - Six
Jagged Alliance 2
Still Life - Vaclav Kolar, Otokar Kubina
Deus Ex: Human Revolution - Lazarus, Grayson
Deus Ex: Mankind Divided - Lazarus
Wizardry 8
Evolution Worlds - Cortez/Edmund/Society Clerk
Harry Standjofski Wikipedia