Country

United StatesCanada




Release date

July 30, 2004 (2004-07-30)
Harold kumar go to white castle trailer
Harold & Kumar Go to White Castle (alternatively known as Harold & Kumar Get the Munchies) is a 2004 American stoner comedy film and the first installment of the Harold & Kumar series. The film was written by Jon Hurwitz and Hayden Schlossberg, and directed by Danny Leiner.
Contents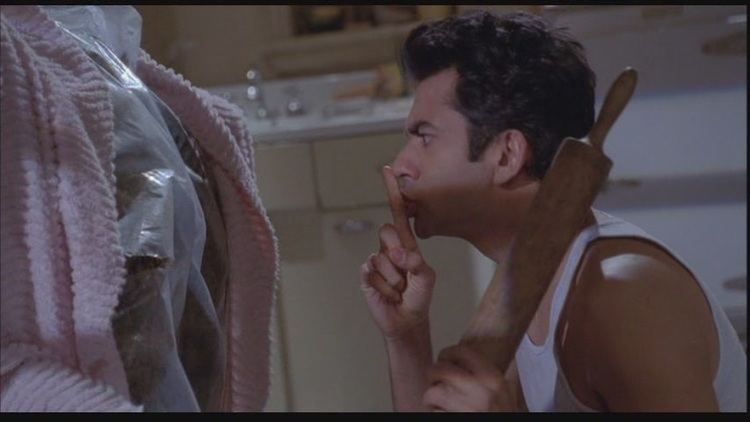 The story follows Harold Lee (John Cho) and Kumar Patel (Kal Penn) as they decide to go to the fast food chain White Castle after smoking marijuana, but end up on a series of comical misadventures along the way.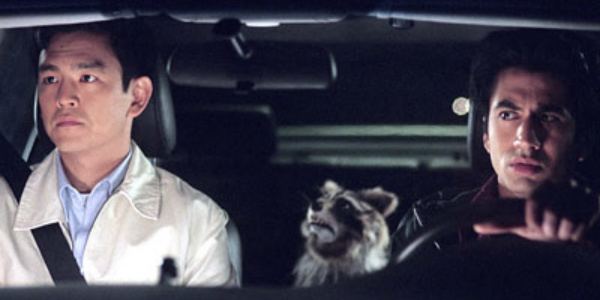 The film also features Fred Willard, Paula Garcés, Anthony Anderson, Dan Bochart, Ethan Embry, Jamie Kennedy, Bobby Lee, Christopher Meloni, Ryan Reynolds, Shaun Majumder, David Krumholtz, Eddie Kaye Thomas, Malin Åkerman, and Neil Patrick Harris, who plays a fictionalized version of himself.
Plot
Investment banker Harold Lee is persuaded by his colleagues to do their work while they leave for the weekend. Kumar Patel attends a medical school interview, but intentionally botches it to prevent getting accepted. Harold is attracted to his neighbor, Maria, but is unable to admit his feelings. After smoking marijuana with Kumar, and seeing an advertisement for White Castle, the pair decide to get hamburgers. After traveling to the nearest White Castle in New Brunswick, they find it replaced by "Burger Shack" but learn of another White Castle in Cherry Hill.
Kumar suggests stopping at Princeton University to buy more marijuana. Kumar buys marijuana from a student and they are discovered by campus security and forced to flee, losing their marijuana. Harold and Kumar resume their drive, and Kumar pulls over to urinate. A raccoon gets in the car and bites Harold. Kumar takes Harold to a hospital where Kumar's father and older brother work. Kumar steals ID badges to obtain medical marijuana, but after being mistaken for his brother, Kumar performs surgery on a gunshot victim and, after the surgery, the patient tells them how to reach White Castle.
Kumar spots Maria at a movie theatre. He decides to get her attention so Harold can talk to her, but Harold panics and crashes the car. They are rescued by Freakshow, a tow-truck driver, who takes them to his house to repair their car. Harold and Kumar are propositioned by Freakshow's wife, but after Freakshow suggests a foursome, Harold and Kumar flee in disgust. Kumar pick up a hitchhiker, Neil Patrick Harris, who is high on ecstasy. Harold and Kumar go into a convenience store to get directions and Harris drives away. The duo are then harassed by a racist police officer for jaywalking. Harold attempts to punch Kumar for teasing the officer, but ends up punching the officer, resulting in his arrest.
Kumar fakes a 911 call to draw the police away and breaks into the station to free Harold. Harold and Kumar flee. The pair encounters an escaped cheetah, and after smoking marijuana with it, they ride it. After encountering a group of sport punks who have been harassing the pair, Harold and Kumar steal their truck. A police officer spots the speeding truck and chases them. They are trapped when they reach the edge of a cliff. Spotting the White Castle below, Harold and Kumar use a hang glider from the truck to reach their destination. The pair place their orders but are disheartened to find they have no money. Harris suddenly appears, and pays for their meal as an apology for stealing their car.
Kumar realizes he wants to be a doctor, but is afraid of conforming to the stereotype of Indians becoming doctors. Harold notices his co-workers pull up with two women and gets angry at them because they said they had to work with clients but were actually out partying. He tells them off and threatens to get them fired and humiliated if it happens again. After returning to their apartment they encounter Maria. Harold professes his feelings for her and they kiss. She informs Harold that she is leaving for Amsterdam but will return in ten days. Kumar convinces Harold to go with him to Amsterdam to pursue Maria, reminding him that marijuana is legal in the Netherlands.
John Cho as Harold Lee, a second generation Korean-American man working at his first job in investment banking.
Kal Penn as Kumar Patel, a second generation Indian-American whose family thinks that he will become a doctor like his father and brother.
Paula Garcés as Maria Perez, Harold and Kumar's neighbor, on whom Harold has a crush.
Neil Patrick Harris as a fictionalized version of himself.
David Krumholtz as Goldstein, Harold and Kumar's neighbor and Rosenberg's roommate
Eddie Kaye Thomas as Rosenberg, Harold and Kumar's neighbor and Goldstein's roommate
Brooke D'Orsay as Clarissa, twin sister student at Princeton University who agreed to smoke weed with Kumar
Kate Kelton as Chrissy, twin sister student at Princeton University who agreed to smoke weed with Kumar
Christopher Meloni as Randy/Freakshow, a car mechanic with infected pimples on his face and neck who fixed Harold and Kumar's car
Sandy Jobin Bevans as Officer Palumbo, a police officer
Ryan Reynolds as an OR nurse
Fred Willard as Dr. Willoughby, medical school dean who interviewed Kumar
Robert Tinkler as J.D.
Anthony Anderson as the Burger Shack Employee
Siu Ta as Cindy Kim, student at Princeton University who has a crush on Harold
Malin Åkerman as Liane, Freakshow's wife
Dov Tiefenbach as Bradley Thomas, student at Princeton University who sold weed to Kumar
Gary Anthony Williams as Tarik Jackson
Gary Archibald as Nathaniel Brooks
Craig Stevens as Ralph
Jamie Kennedy as Creepy Guy (uncredited)
Ethan Embry as Billy Carver
Soundtrack
Harold & Kumar Go to White Castle : Original Soundtrack was released on July 27, 2004. It contains 16 songs from the film.
Track list
"Chick Magnet" - MxPx
"One Good Spliff" - Ziggy Marley / The Melody Makers
"Yeah (Dream of Me)" - All Too Much
"Righteous Dub" - Long Beach Dub All Stars
"Skunk One" - Kottonmouth Kings
"Same Old Song" - Phunk Junkeez
"White Castle Blues" - The Smithereens
"Crazy On You" - Heart
"Cameltoe" - Fannypack
"Kinda High, Kinda Drunk" - Coolio
"Mary Jane" - Rick James
"I Wanna Get Next to You" - Rose Royce
"Hold On" - Wilson Phillips
"Ridin'" - Classic & 86
"5ves" - Heiruspecs
Songs that are in the film but do not appear on the soundtrack include:
"Also Sprach Zarathustra" - David Kitay
"Ballin' Boy" - No Good
"Click Click Pow" - Lexicon (real song title is "The Official")
"Fall In Line" - Phunk Junkeez
"Faraway" - Dara Schindler
"Gangsta Gangsta" - J. O'Neal / D. Black
"Girl From Ypsilanti" - Daniel May
"Let's Get Retarded" - Black Eyed Peas (this song is the unedited version of their "Let's Get It Started" hit)
"Looney" - Moonshine Bandits
"Mariachi Speier" - Eric Speier
"On the Ganges" - Matt Hirt
"Rock to the Rhythm" - Lexicon (actual song name is "Rock")
"Rock Your Body 2004" - Stagga Lee
"Ooh Wee" - Mark Ronson
Box office
In its opening weekend, the film grossed $5,480,378 in 2135 theatres in the United States and Canada. In total it had a worldwide gross of $23,936,908.
Critical reception
The film was positively received by critics, with a 74% rating at Rotten Tomatoes based on 147 reviews; the consensus states "The likable leads and subversion of racial stereotypes elevate Harold and Kumar above the typical stoner comedy."
Film critic Roger Ebert of the Chicago Sun-Times awarded the film 3 out of 4 stars and wrote "One secret of fiction is the creation of unique characters who are precisely defined. The secret of comedy is the same, with the difference being that the characters must be obsessed with unwholesome but understandable human desires."
Sequels
Harold & Kumar Escape from Guantanamo Bay is the 2008 sequel to White Castle. The movie revolves around Harold and Kumar trying to get to Amsterdam to find Maria, but when the two are mistaken for terrorists on the plane, they are sent to the Guantanamo Bay detention camp.
Both Hurwitz and Schlossberg announced plans to write a third Harold and Kumar film, with Greg Shapiro returning as producer, and Kal Penn and John Cho returning in their title roles, While Todd Strauss-Schulson directed the film. A Very Harold & Kumar 3D Christmas, was released on November 4, 2011 in 2D and 3D.
References
Harold & Kumar Go to White Castle Wikipedia
(Text) CC BY-SA