Stretches

Hamstring, Thigh, Groin




Also known as

Monkey pose




Pose type

Seated






Note

Consult a doctor before beginning an exercise regime




Preparatory poses

Uttanasana, Baddha Koṇāsana




Follow-up poses

Paschimottanasana, Eka Pāda Rājakapotāsana I, Upavistha Konasana, Natarjasana




Similar

Eka Pada Koundinyasana I, Rajakapotasana, Baddha Koṇāsana, Bakasana, Uttanasana
Splits pose hanumanasana yoga routine
Hanumanasana (Sanskrit: हनुमानासन) or Monkey Pose is an asana.
Contents
Hanumanasana splits pose yoga flow class five parks yoga
Etymology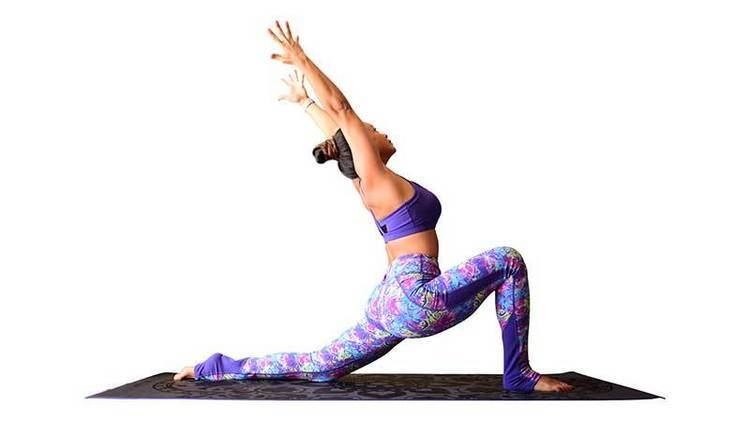 The name comes from the Sanskrit words Hanuman (a divine entity in Hinduism who resembles a monkey) and asana (posture), and commemorates the giant leap made by Hanuman to reach the Lankan islands from the mainland of India.
Description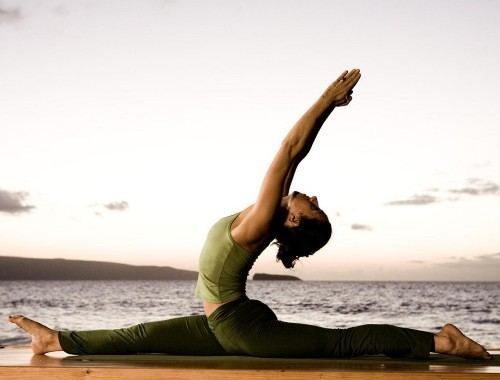 The yogi pushes one leg forward and one leg backwards until they are in the splits position. Once the yogi has moved the legs into position, there are several variations of arm and upper body position including Añjali Mudrā.
Benefits
This asana is of utmost spiritual significance, as well as requiring significant physical flexibility. It stretches the hamstrings and groin.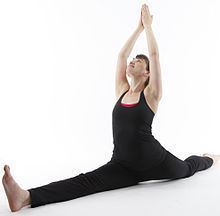 References
Hanumanasana Wikipedia
(Text) CC BY-SA