Hans Schäfer (born 19 October 1927 in Zollstock, Cologne) is a former German footballer. He played for 1. FC Köln between 1948 and 1965. He also played for the West-Germany national football team, earning 39 caps and scoring 15 goals. He played in three World Cups, in 1954, 1958, and 1962, earning a winner's medal in 1954 and scoring a total of seven goals. Between 1957 and 1962, Schäfer captained Germany 16 times. He is normally considered one of Germany's greatest wingers and was particularly known for his long shots.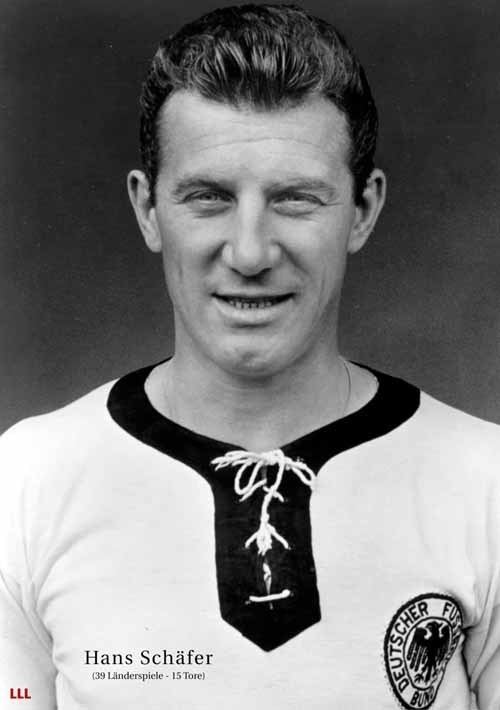 Schäfer's position was that of an outside left. In the latter stages of his career, he became an inside left forward. He debuted for Germany on 9 November 1952, in the international friendly against Switzerland, scoring a goal. During the 1954 FIFA World Cup, Schäfer scored four goals and throughout the tournament was one of Germany's best forwards.
Schäfer won the German football championship with 1. FC Köln in 1962 and 1964 and was voted German Footballer of the Year in 1963, at the age of 35. He played in the first two seasons of the newly founded Bundesliga 39 matches (20 goals) before retiring from professional football.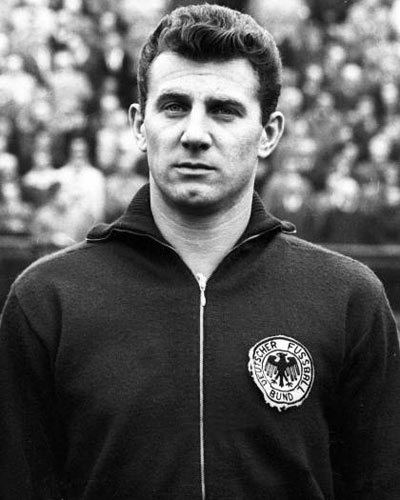 As of June 2016, Schäfer is one of the only two players still alive from the 1954 FIFA World Cup winner team, the other being Horst Eckel. After the Uruguayan Alcides Ghiggia died in 2015, Schäfer is the oldest living World Cup champion.