Education

University of Bonn






Died

October 25, 1965,

Munich

, Germany

Movies

Hans Knappertsbusch and the Wiener Philharmoniker at the Wiener Festwochen 1962

Similar People

Wilhelm Furtwangler, Wolfgang Windgassen,

Astrid Varnay

, Hans Hotter, Josef Greindl
Hans knappertsbusch wagner die meistersinger von n rnberg overture
Hans Knappertsbusch (12 March 1888 – 25 October 1965) was a German conductor, best known for his performances of the music of Richard Wagner, Anton Bruckner and Richard Strauss as well as his unique public persona and conducting style. To this day, his interpretations of the works of Wagner, especially Parsifal, are regarded by many as among the best of the 20th century.
Contents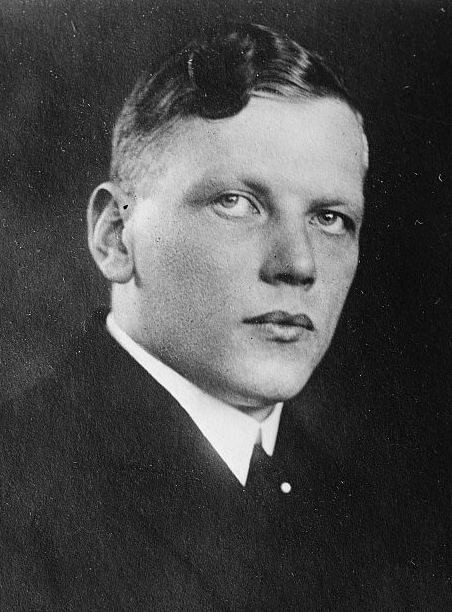 Knappertsbusch was born in Elberfeld, today's Wuppertal. He studied philosophy at Bonn University and conducting at the Cologne Conservatory with Fritz Steinbach. For a few summers, he assisted Siegfried Wagner and Hans Richter at Bayreuth. He began his career with conducting jobs in Elberfeld (1913–1918), Leipzig (1918–1919) and Dessau (1919–1922). When Bruno Walter left Munich for New York, Knappertsbusch succeeded him as General Music Director of the Bavarian State Orchestra and the Bavarian State Opera, with a lifelong contract. Knappertsbusch later refused to join the Nazi party.
In April 1933, Knappertsbusch, along with Richard Strauss and other prominent German musicians, issued and signed a short statement in the newspaper "Münchner Neueste Nachrichten", titled Protest der Richard-Wagner-Stadt München ("protest of the Richard Wagner city of Munich"), in reaction to Thomas Mann's Leiden und Größe Richard Wagners ("Woes and greatness of Richard Wagner"), a critical but ultimately admiring lecture about the composer. The signatories, who generally held staunchly conservative (although not necessarily National Socialist) world views, considered the text, which was essentially a psychoanalytical treatise on Wagner, as denigrating and indecent. In addition to the Nazi Party's demands for an oath of allegiance shortly thereafter, which applied to all writers and artists in general at that time, their efforts contributed to Mann's decision to never return to Germany until the end of World War II.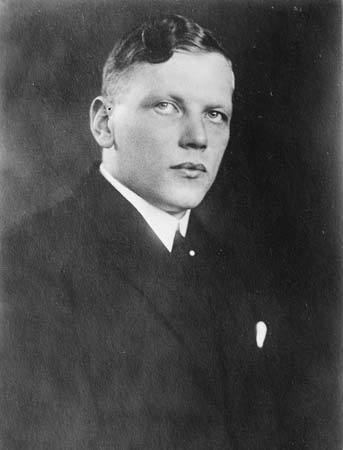 Knappertsbusch was a highly educated moderate nationalist and never held a NSDAP membership. He had no sympathy for the Nazis, which he viewed as coarse and uncivilised, and was unusually outspoken in his distate for them. He often came into conflict with the authorities, risking his freedom and even his life in the process. For example, he incurred the wrath of Joseph Goebbels by asking a German diplomat in the Netherlands whether he was a "Muss-Nazi" (someone who was forced to join the Nazi Party for career reasons); as a result his Munich contract was revoked and he was temporarily banned from working in Germany. Hitler himself was involved in the decision to dismiss him. However, since there was a shortage of first-class conductors in Germany, a consequence of the Nazis' racial and ideological policies, his banning from work was retracted after a short while. Over the course of the Third Reich's existence, Knappertsbusch made numerous other unveiled insults towards Nazi officials, and only his excellent international reputation and high popularity among the general public saved him from more severe punishments. In 1936, Sir Thomas Beecham invited him to Covent Garden to conduct, but his permit to leave Germany was withheld. In the late 1930s he went to Vienna to conduct at the Wiener Staatsoper, thus ignoring the Nazis' policy of not allowing German artists to work in Austria. At the same time, Knappertsbusch became one of the emerging artists of the Salzburg Festival and continued to appear in Vienna and Salzburg during the Anschluss, the annexation of Austria by Nazi Germany in 1938.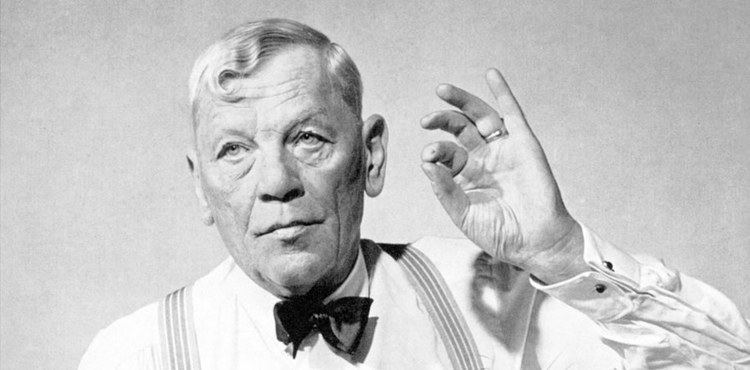 In 1944, he was added to the so-called Gottbegnadeten list (literally "God-gifted list"), which excluded him from military service. Despite his animosity towards the Nazi regime, Knappertsbusch never considered emigrating from his home country, being deeply rooted in German arts and culture.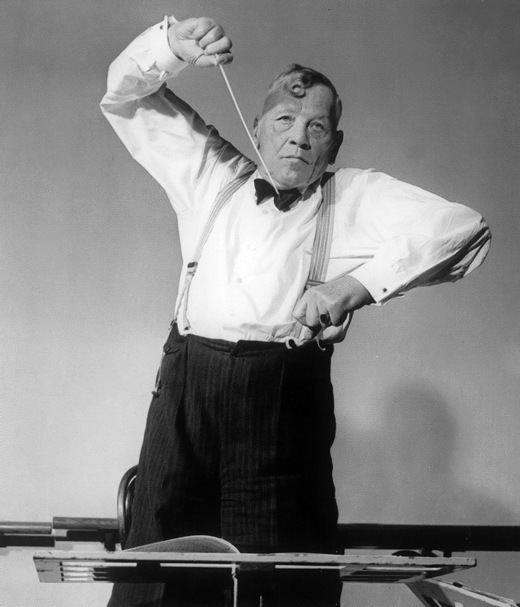 When World War II ended, Knappertsbusch returned to Munich, where he lived and worked for the remainder of his life. He continued to guest conduct in Vienna, as well as to make appearances at the Bayreuth Festival. He conducted the first performances of Der Ring des Nibelungen at the reopening of the Bayreuth Festival in 1951, though only the Götterdämmerung survives. The Parsifal of that year, in which Martha Mödl made her Bayreuth premiere as Kundry, remains among the marquee recordings of that role. Mödl, the preeminent Kundry and Wagner actress of the twentieth century, would go on to sing that role under Knappertsbusch for the rest of the decade. He was one of the favorite conductors of the Wiener Philharmoniker, leading the orchestra in Vienna, Salzburg and on tour abroad, although generally he rarely toured outside the German-speaking world.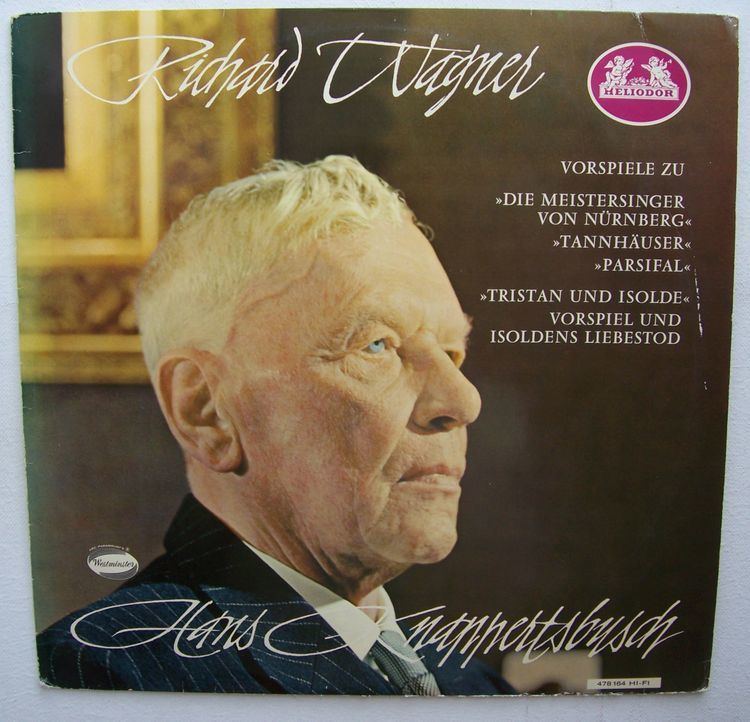 Knappertsbusch became famous for his interpretations of the works of Ludwig van Beethoven, Anton Bruckner, Johannes Brahms and Richard Strauss, but his greatest legacy is his remarkable treatment of Richard Wagner's works, which he loved most dearly. He is widely considered as one of the greatest Wagner-conductors of all time. Artistically, Knappertsbusch was known for conducting very slowly but intensely, emphasizing beauty, gravitas and dignity over liveliness. His personality was modest and straightforward, at the same time forceful and highly sensitive. He was known for being able to conduct with minimal gesticulation at times, conveying his intentions with simply a look and a few facial expressions. One of his well-known idiosyncratic quirks was his strong dislike for rehearsals, which he avoided whenever he could. Instead, he preferred to rely more on his instinct and spontaneity. He also didn't care much for studio records, which is why there exists only a relatively small number of them. However, numerous live recordings of his performances are available.
Knappertsbusch was highly regarded by his musicians and the general public alike, especially in Munich, where he was simply called "Kna" by the residents and became something of a widely recognized cultural icon. On the other hand, he was quick to anger when rehearsing and could be extraordinarily rude to his personnel, especially to his singers, an example being his legendary outburst against Birgit Nilsson. Although sometimes rough on the outside and increasingly unsociable towards the end of his life, he was a humanist at heart – Andreas Novak called him a "ruppigen Humanisten" ( "gruff humanist"). After the war, it became known that Knappertsbusch had helped persecuted musicians during the Nazi era.
Knappertsbusch died in Munich in 1965. Many of his recordings, including his historic Decca recordings in stereo, have been re-released on CD. Decca went to Bayreuth in 1951 to record only Parsifal, but with the approval of Wieland Wagner and Knappertsbusch himself, Decca also as an experiment recorded a Ring cycle. John Culshaw, the Decca recording producer, was disappointed with the performances of the first three operas in the tetralogy, but was impressed by the Götterdämmerung and edited up a version of it; but Decca did not release it. His 1951 and 1962 recordings of Parsifal are highly regarded; Bavarian Radio holds a tape of the 1955 Parsifal, but it has not yet been issued. Recordings of live performances of Parsifal from Bayreuth are available from nearly all the intervening years and extending through 1964.
Wagner parsifal recording of the century hans knappertsbusch 1962
References
Hans Knappertsbusch Wikipedia
(Text) CC BY-SA