Characters

Nick McKelty, Ashley Wong, Zoe McKelty, Frankie Townsend, Hank Zipzer




Books

Niagara Falls - or Does It?, I Got a "D" in Salami, Day of the Iguana, The Zippity Zinger, The Night I Flunked My Field Trip
Hank zipzer series 2 episode 4
Hank Zipzer: The World's Greatest Underachiever (formerly Hank Zipzer: The Mostly True Confessions of the World's Best Underachiever in books 1-3 and Hank Zipzer: The World's Best Underachiever in book four) is a series of children's books by actor Henry Winkler and Lin Oliver, published by Grosset & Dunlap. The first book, Niagara Falls, or Does It?, was published in 2003. Hank Zipzer was made into a TV series in 2014.
Contents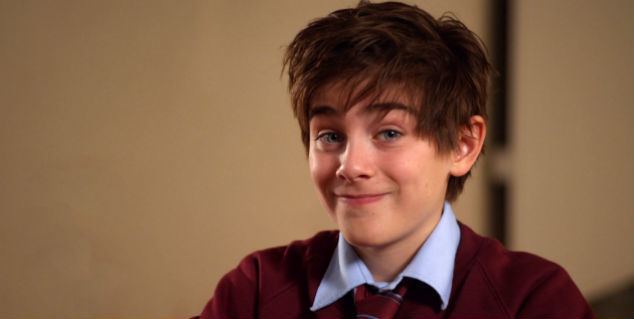 Overview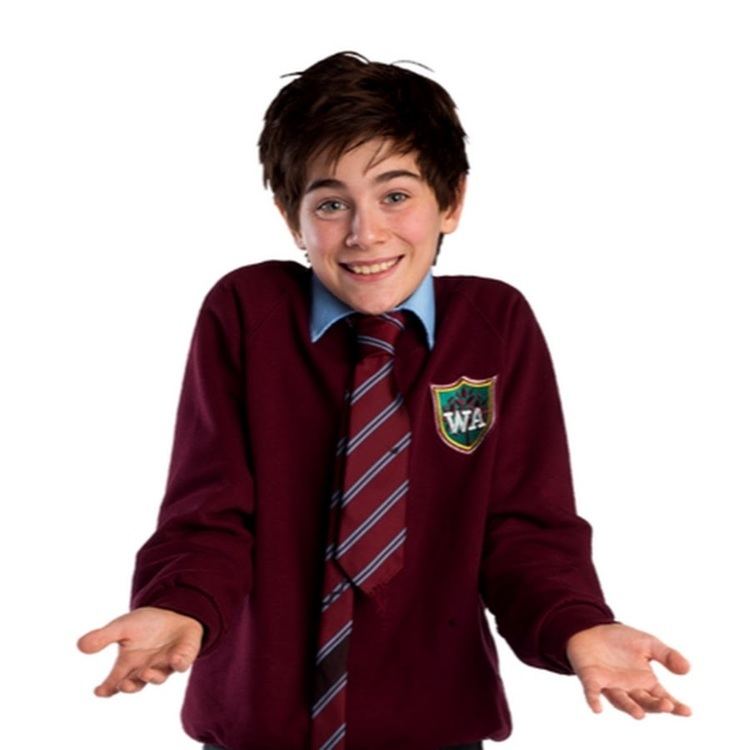 Hank Zipzer is a young boy who is dyslexic. Winkler based the character on himself as a child and his own experiences with dyslexia. He attends P.S. 87 at Amsterdam Avenue and W 78th Street. His friends are Frankie Townsend and Ashley Wong.
Books
1. Niagara Falls, or Does It? (January 1, 2003)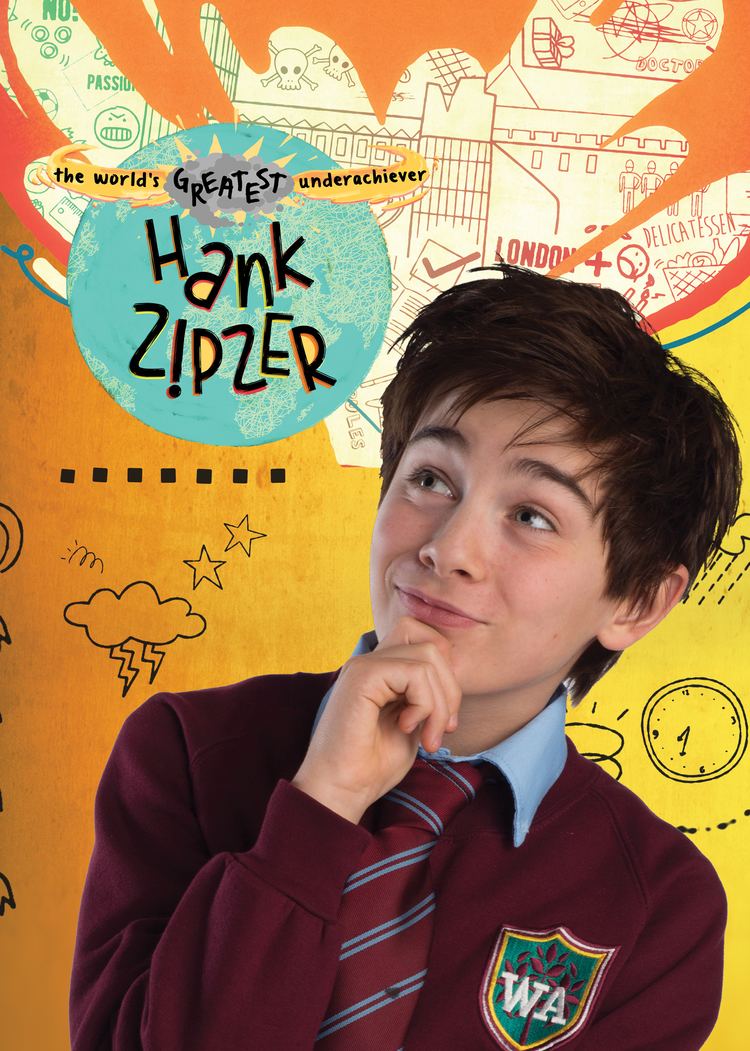 Instead of writing an assigned essay on his summer vacation, Hank tries building a model of Niagara Falls, his family's summer vacation spot. This was aired in the TV series as the first episode.
2. I Got a "D" in Salami (May 12, 2003)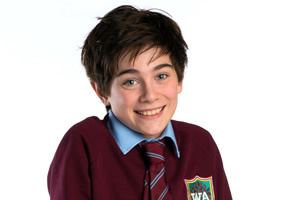 Hank tosses his report card in his mother's
meat grinder
to get out of his parents on his report card. The chase is on when he finds out his report-card-salami is going to one of his mom's most important sponsor choices! This aired as the eighth episode in the TV series.
3. The Day of the Iguana (September 1, 2003)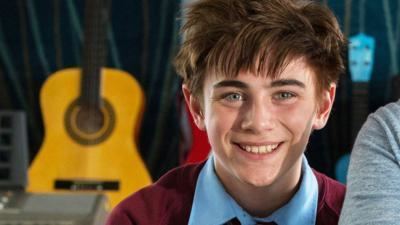 Hank tries to disassemble and reassemble the cable box for his science project. But how is he supposed to put it back together when Katherine the
iguana
has laid her eggs in it? This was aired as the fourth episode in the TV.
4. The Zippity Zinger (December 1, 2003)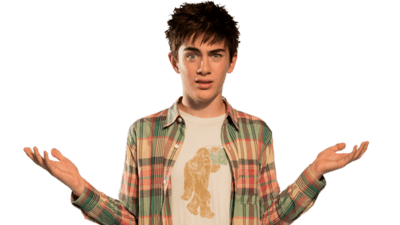 Hank's friends choose Hank to be the pitcher for their school, PS 87's Olympiad baseball team. Since Hank can't pitch for his life, he thinks his sister's lucky red monkey socks may be the answer. Only one problem - Emily needs them on the same day for her part of the Olympiad! This was on the TV series as the second episode.
5. The Night I Flunked My Field Trip (May 1, 2004)
Hank has an overnight field trip to a docked
boat
in
New York Harbor
. But when Hank accidentally undocks the boat, the trouble begins...He makes friends with Colin Sebastion Rich IV.
6. Holy Enchilada! (August 19, 2004)
Hank needs to prepare some
enchiladas
for his school multi-cultural day. But, he may have added too much hot sauce...
7. Help! Somebody Get me out of Fourth Grade! (December 16, 2004)
When his parents get called for a parent-teacher conference, Hank just
knows
his teacher is going to tell them he's being held back. There's just one way to make sure they don't show up - sabotage!
8. Summer School? What Genius thought That Up? (April 21, 2005)
Hank gets sent to
summer school
without his friends, Frankie Townsend and Ashley Wong.
9. My Secret Life as a Ping-Pong Wizard (September 22, 2005)
Hank's finally in the fifth grade, except he is still stuck with Ms.Adolf and he's also found a sport he's good at - ping-pong! But when his friends tease the sport, Hank decides to keep it a secret.
10. My Dog's a Scaredy-Cat: A Halloween Tail (August 1, 2006)
Hank tries to scare Nick in a
haunted house
he makes with his friends. This was the fifth episode in the TV series.
11. The Curtain Went Up, My Pants Fell Down (May 3, 2007)
Hank gets a lead part in a school play (
The King and I
) but he can only do the play if he gets a B plus on his next math test. He has a math tutor called Heather Payne. This was the third episode in the TV series.
12. Barfing in the Backseat: How I Survived My Family Road Trip (July 5, 2007)
The Zipzers take a
road trip
to a
crossword puzzle
tournament and a roller coaster park in
North Carolina
. But when he mistakenly leaves Mrs. Adolf's vacation homework packet at a motel, he and Frankie set out to have it delivered - without Mr. Zipzer finding out.
13. Who Ordered This Baby? Definitely Not Me! (December 27, 2007)
Hank hears his mom talking to Frankie's mom over the phone about a baby. Frankie will be shocked! Or at least until Hank realizes she was talking about herself! This was the 9th episode of the tv series.
14. Life of Me (May 1, 2008)
Mr. Rock takes over as Hank's teacher. Hank is psyched....until Mr.Rock suggests that Hank takes an after school reading program, which means he will have to miss
tae kwon do
. But when Hank gets a crush on a girl in the reading program, and when Mr. Rock says, instead of doing an
autobiography
(a class assignment), Hank may do a scrapbook of his life. Everything is going right. Then Hank finds out that the girl he likes is Nick McKelty's cousin.
15. A Tale of Two Tails (November 26, 2008)
Hank's school holds a pet contest and the winner becomes the school mascot. How is Hank supposed to train his Dachshund, Cheerio, if he (Cheerio) keeps messing around?
16. Dump Trucks and Dogsleds: I'm on My Way, Mom! (August 6, 2009)
Hank's mom is having a baby, and the baby is going to share a room with Hank. Hank
did
feel better when his dad took his sister Emily and him on a 'pre-baby' ski trip. But when Hank's mom called to say the baby was coming early, they had to cut their trip short. The only problem was that a freak snowstorm had arrived and they were stuck. Whether they had to ride on horses, dump trucks, dogsleds, or even in a truck with ten
Chinese
acrobats, they would get home in time to meet Baby Zipzer.
17. A Brand-New Me! (April 20, 2010)
Hank can't graduate without his
community service
, so Mr. Rock gives him a job cleaning instruments and, while doing the job, Hank discovers his ability to write short plays on the spot, and auditions for a Performing Arts school, all before finding out that Frankie and Ashley will be going to a different school.
18. The Colossal Camera Calamity (04 Jun 2015; based on the CBBC TV show, not part of the original book series)
It's school-photo time, which is the worst time of year for Hank Zipzer. No matter what he does, he always ends up looking like he's just seen Miss Adolf dancing. Bleurg! This year, he's determined to get it right. Unfortunately school bully Nick McKelty has other ideas...this was the first episode in the second series.
TV series
In September 2013, CBBC commissioned a television series adaptation of the books. The show began airing in January 2014 and has been recommissioned for a second and third series.
References
Hank Zipzer Wikipedia
(Text) CC BY-SA