Covid-19
"Hakuna matata" is a Swahili phrase; roughly translated, it means "no worries". It is formed by the words hakuna (there is not here) and matata (plural form of problem). The phrase has been popularized by its use in The Lion King (in which it is translated as "no worries" in a song named after the phrase), so that it is heard often at resorts, hotels, and other places appealing to the tourist trade. The phrase is in more common use in Zanzibar and Kenya. The phrase is uncommon among native speakers of Swahili in Tanzania, who prefer the phrase "hamna shida" in the north and "hamna tabu" in the south.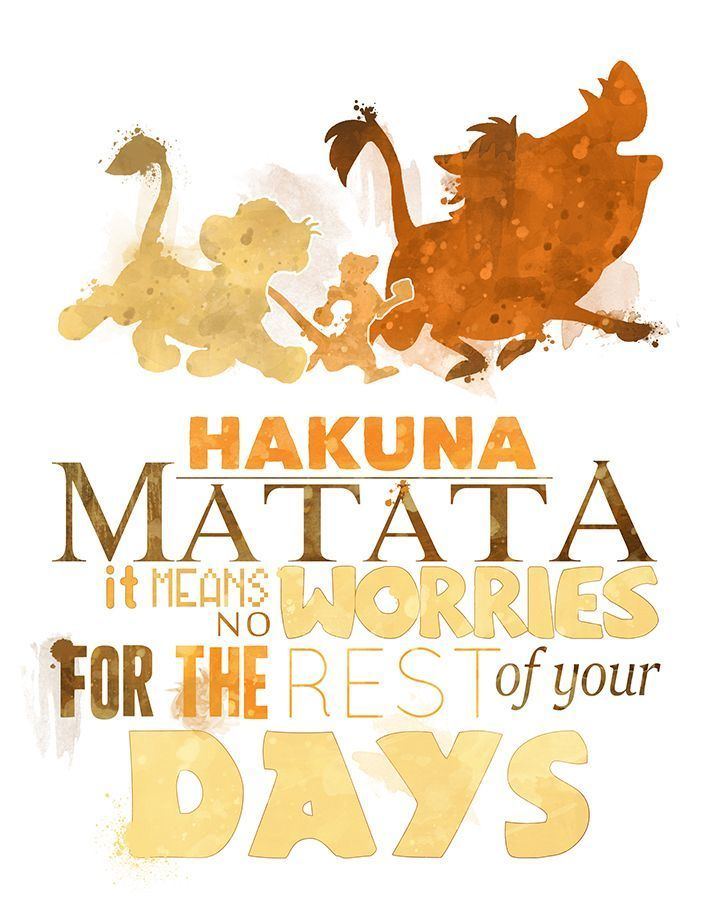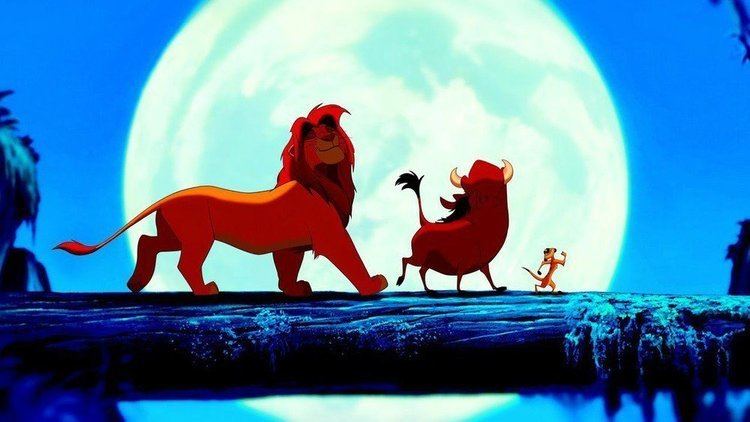 In 1982, the music of Kenyan hostel band Them Mushrooms (now known as Uyoga) released the Swahili song "Jambo Bwana" ("Hello Mister"), which repeats the phrase "Hakuna matata" in its refrain. The song was written by band leader John Katana.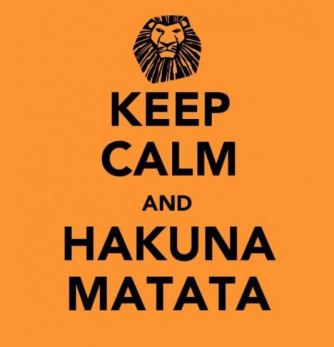 In 1983, German group Boney M. released "Jambo—Hakuna Matata", an English-language version of Them Mushrooms song Jambo Bwana. Liz Mitchell provided the song's lead vocals, backed by Reggie Tsiboe, Frank Farian, Cathy Bartney, Madeleine Davis and Judy Cheeks. The single was intended to be included in the group's untitled seventh album, to be released in the fall of 1983. Due to a poor chart performance (No. 48 in the German charts), the single ultimately was not included in the album (which was completely reworked and not released until May 1984 as Ten Thousand Lightyears).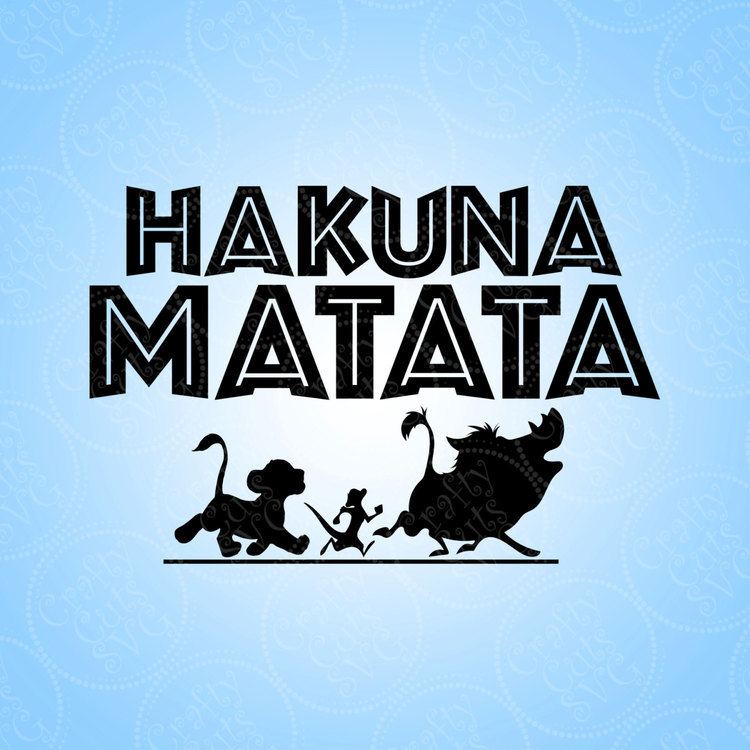 In 1994 the Walt Disney Animation Studios animated movie The Lion King brought the phrase international recognition, featuring it prominently in the plot and devoting a song to it. A meerkat and a warthog, named Timon and Pumbaa respectively, teach the main character, a lion cub named Simba, that he should forget his troubled past and live in the present. The song was written by Elton John (music) and Tim Rice (lyrics), who found the term in a Swahili phrasebook. It was nominated for Best Original Song at the 1995 Academy Awards, and was later ranked the 99th best song in movie history by the American Film Institute on a list of 100.
In the mid-1980s, the saying appeared in the Swedish comic book Bamse by Rune Andréasson. The first words of Brumma, the baby daughter of Bamse the bear, are "Hakuna matata", which no one understands except the tortoise Skalman. He later made it his and Brumma's secret motto, and the phrase has reappeared several times in the cartoon. Skalman gave readers several clues as to what language the phrase came from but never said directly that it was Swahili.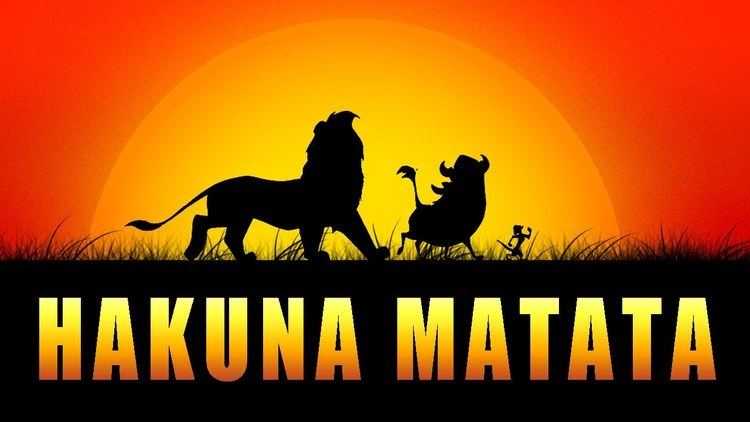 Hakuna matata Wikipedia