Hair spray (also hair lacquer or spritz) is a common cosmetic product that is sprayed onto hair to keep it stiff or in a certain style. The spray can be dispensed from a pump or aerosol spray nozzle.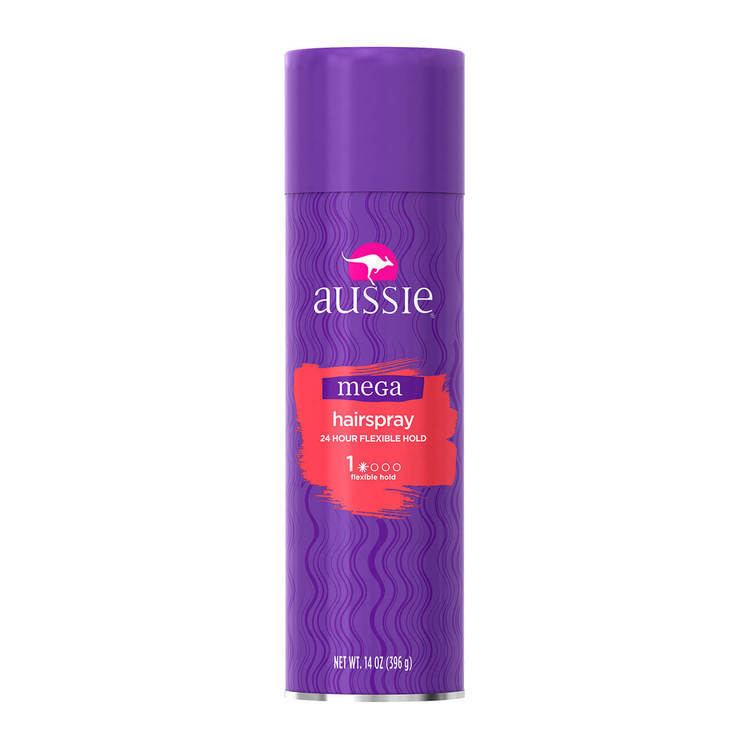 Modern hair sprays were developed around the time of the aerosol can in the 1940s, and the first patents describing copolymers for hair styling were published in the 1940s.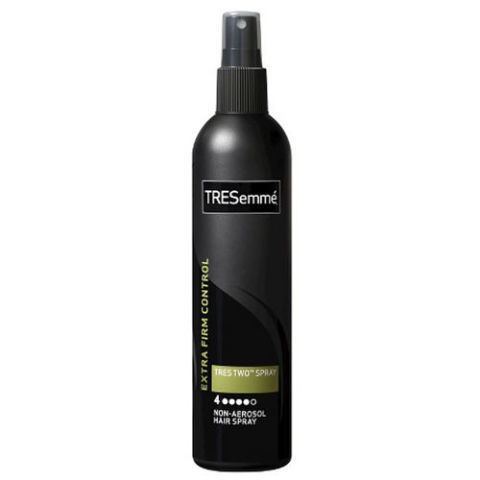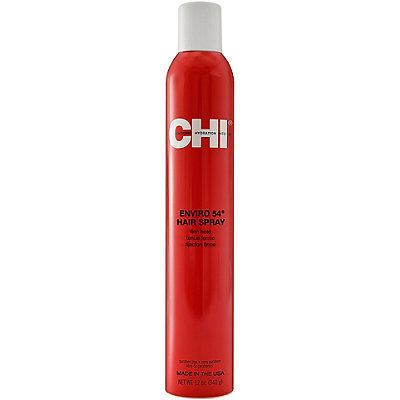 Hair spray products are a blend of simple industrial polymers that provide structural support to hair. These frequently include copolymers of polyvinylpyrrolidone (PVP) and polyvinyl acetate (PV). This copolymer mixture is usually modified to achieve the desired physical properties (adhesive strength, foaming, etc.), using plasticizers such as aminomethyl propanol, surfactants such as benzalkonium chloride, and other agents like dimethicone.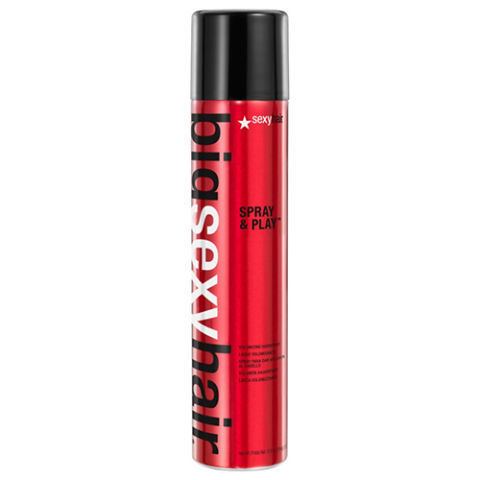 These active ingredients make up only a small portion of a hairspray (aerosol can). The majority of a canister is filled with volatile solvents necessary to solubilize and aerosolize the copolymer mixture. These include simple alcohols like ethanol or tert-butanol to solubilize the active ingredients, and dimethyl ether or mixed hydrocarbons as propellants.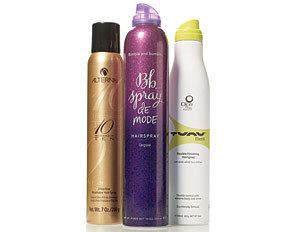 The copolymer mixture, solubilizing agents, and propellants are usually highly volatile and flammable (like most aerosols). For this reason, hair sprays have been classically used for combustion in potato cannons, and have been banned as carry-on items by most airport security agencies.
Hairspray became common after the patent of the aerosol process and the making of the aerosol spray can during the 1940s. The first to package it was Chase products (an aerosol manufacturer) in 1948, as the beauty industry saw that the aerosol cans used in World War II for insecticides could be used as a dispenser for hairspray. It thrived and became increasingly popular and mass-produced, as updos and other such hairstyles were created. By 1964, it became the highest selling beauty product on the market. However, sales declined in the 1970s as hairstyles became predominately worn straight and loose. By the 1980s, hairspray's popularity came back as big hairstyles resurged with the glam metal scene. Today, hairsprays are formulated as flexible, medium, and maximum hold, as there is much more of a liking towards natural hairstyles.
Hairspray is an aerosol product containing many harmful chemicals. Because of its aerosol application, hair spray is extremely flammable. In 1993, the FDA released a warning statement to prevent hair spray-related fires. Prior to this statement, many fires caused by the use of this product had been reported. Volatile Organic Compounds, which cause smog, are often found in these types of products. These compounds, known as CFCs, can cause harm to the ozone and are related to global warming. These are harmful to people as well. If they are accumulated, they cause lightheadedness and headaches as well as possible allergic reactions and asthma attacks. Another dangerous substance found in hairspray is called formaldehyde, something used in higher concentrations to preserve tissue samples, specimens, and cadavers. Because it is used to kill mold and bacteria as well, it is in hairspray to ward off potential contaminants. However, formaldehyde can cause many problems such as dermatitis, headaches, and respiratory illness. It is also a suspected carcinogen.
Phthalates are also found in hairspray in order to increase the suppleness of other polymers. This family of chemicals are used in hairspray in order to improve its cosmetic use. However, they have been classified as environmental toxins and can cause birth defects. In addition, ingredients labeled as "fragrance" do not need to be listed individually because they are too small a part of the mixture. They can accumulate and cause health problems, especially to individuals hypersensitive to them. Symptoms include muscle weakness, skin rashes, mood disorders, difficulty breathing, headaches, and disorientation.