HMS Dragon is the fourth ship of the Type 45 or Daring-class air-defence destroyers built for the Royal Navy. She was launched in November 2008 and commissioned on 20 April 2012.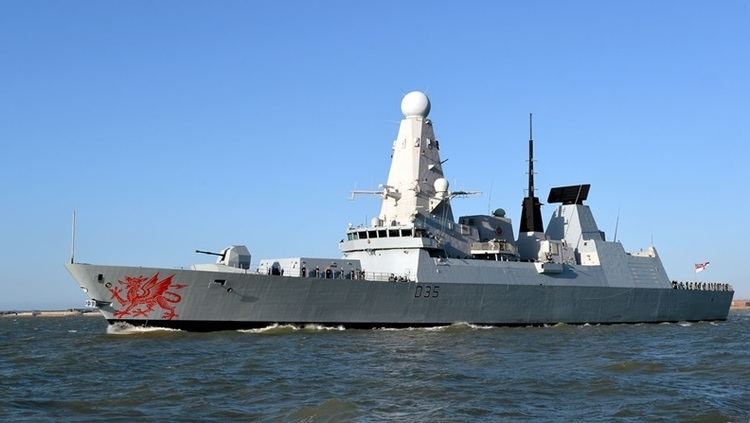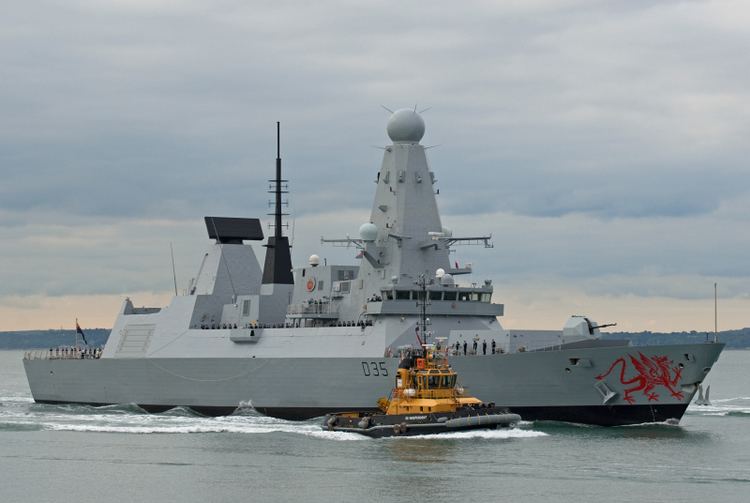 Dragon's construction began at the then BAE Systems Naval Ships (later BAE Systems Surface Fleet Solutions) yard at Scotstoun on the River Clyde in December 2005, and by December 2007 the bow section was in place on the Govan slipway for mating with the other modules. Dragon launched from the slipway at Govan on 17 November 2008 at 3:00pm. Her sponsor was Mrs Susie Boissier, wife of Vice Admiral Paul Boissier, Deputy Commander-in-Chief Fleet and Chief of Staff. She was fitted out at Scotstoun.
Dragon commenced her first set of contractor's sea trials on 5 November 2010.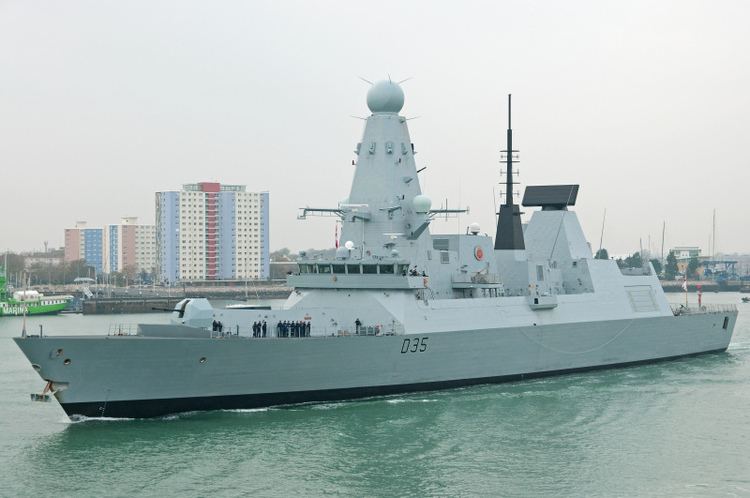 Dragon joined the Royal Navy Surface Fleet on Friday, 20 April 2012. On Friday 27 April she made her maiden visit to Liverpool, staying for three days. She was opened to the public on Saturday 28 April, with visitors able to see the inside of the ship, including the operations room.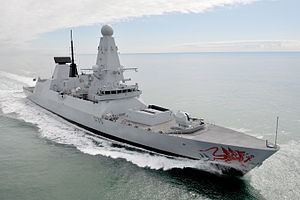 In August 2013, it was reported that Dragon was sailing with the USS Nimitz carrier group in the Arabian Sea, acting as the main point ship for aircraft control. In August 2013, several Typhoons from No. 6 Squadron RAF were exercising with Dragon and US fighters in the Gulf. It has sailed westwards to the Eastern Mediterranean.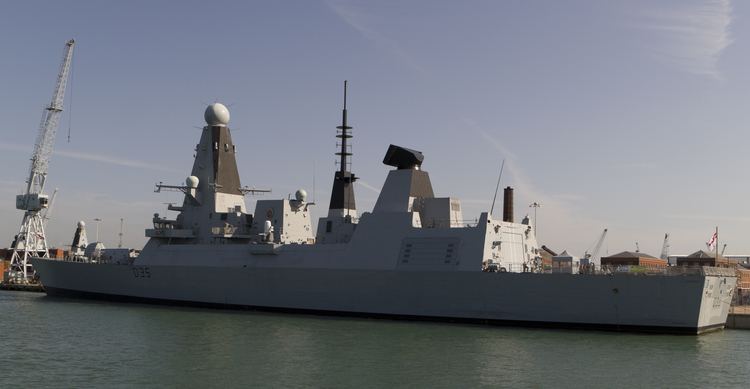 In April 2014, Dragon was deployed to waters north of Scotland, after having sailed from Portsmouth, to track the Russian warship Vice-Admiral Kulakov. She was part of the Royal Navy's Atlantic Patrol Tasking in late 2014.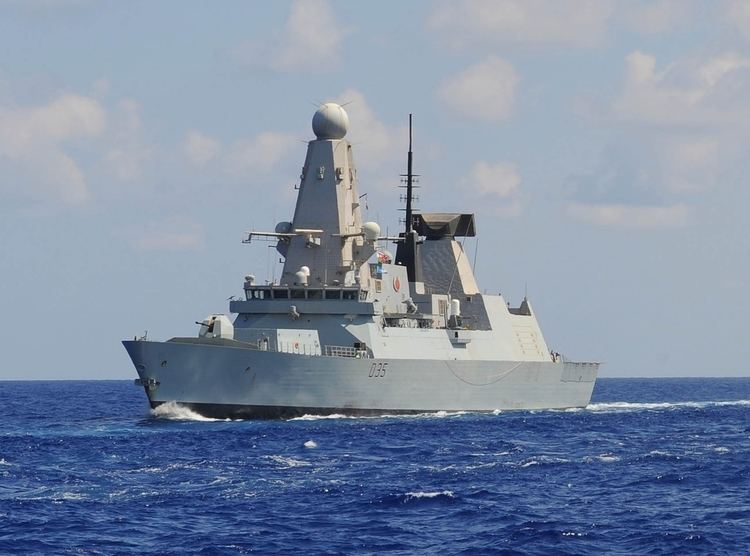 In October 2016, Dragon was sent to track two Russian corvettes in the Atlantic during a major deployment of Russian naval forces near the United Kingdom.
On 11 February 2017, Dragon rescued the fourteen crew of the British yacht Clyde Challenger which had been dismasted and was adrift in the Atlantic Ocean 610 nautical miles (1,130 km) south west of Land's End, Cornwall. Clyde Challenger was subsequently scuttled.
Dragon features the Welsh Dragon on her bow.
Cardiff, Wales
York, England
The Royal Thames Yacht Club
The Worshipful Company of Plaisterers
The Welsh Livery Guild
Royal Navy recognised Sea Scout Groups of Barry Scout District
South Wales District Sea Cadets