HDMS Niels Juel




1914




29 August 1943




21 September 1914




90 m




3.084 million kg




Orlogsværftet, Copenhagen




Niels Juel




23 May 1923




Sunk




3 July 1918




3,455 tons




5.2 m





HDMS Niels Juel was a coastal defense ship of the Royal Danish Navy from 1923 to 1943. She was scuttled by her crew after Luftwaffe attack during the German capture of the Danish fleet in 1943 and later refloated as the Nordland.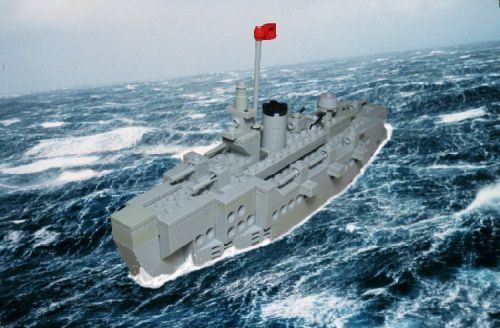 Originally Niels Juel was intended to be an upgraded version of HDMS Peder Skram, a pre-World War I Herluf Trolle-class coastal defence ship. After initially being laid down in 1914 at the Danish Royal Naval Dock Yard, Copenhagen, construction was halted as the original armament orders from the German manufacturer Krupp were delayed by World War I. After changing the armament to Bofors-built guns HDMS Niels Juel was launched on 3 July 1918. After sea trials in early 1923 she was commissioned to the Royal Danish Navy on 23 May and subsequently went on tour, visiting the Faeroe Islands, Bergen, Leith and Gothenburg and South America. She was adopted as the flagship and went on royal tours in June 1926 (Faeroe Islands) and 1930 (Faeroe Islands and Iceland).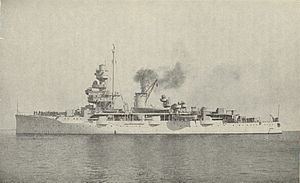 Following increasing Danish resistance to German rule and the institution of martial law on 28 August 1943, the German army moved to seize the Danish fleet in Copenhagen harbour, an action codenamed Operation Safari. Anticipating this move, Danish officers managed to scuttle the majority of the Danish fleet to prevent capture. Niels Juel which had spent the summer on exercise in Isefjorden, attempted to break free to Swedish waters, during which she was engaged by the Germans at sea and by air. Having been seriously damaged by aerial bombardment, including five wounded crew members (one of whom died later), the captain, Commander Westermann realised there was little hope of reaching neutral waters and beached the ship near Nykøbing Sjælland. The crew then tried to scuttle the ship. Initial attempts to blow up the ship failed, but the crew successfully flooded the parts of the ship including the magazine, as well as systematically destroying the equipment before evacuation and surrender.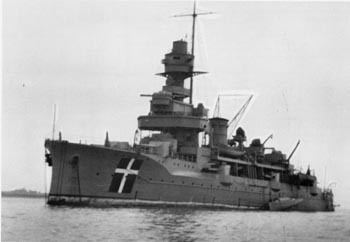 In 1944, the ship was salvaged, renamed Nordland and used by Nazi Germany's Kriegsmarine as a training ship. On 3 May 1945, she was sunk during allied air raids in the Eckernførde inlet. The wreck was later salvaged and on 19 March 1952 was sold for scrap.
HDMS Niels Juel (1918) Wikipedia