Håvard Nordtveit (born 21 June 1990) is a Norwegian professional footballer who plays as a defensive midfielder for West Ham United and the Norway national team.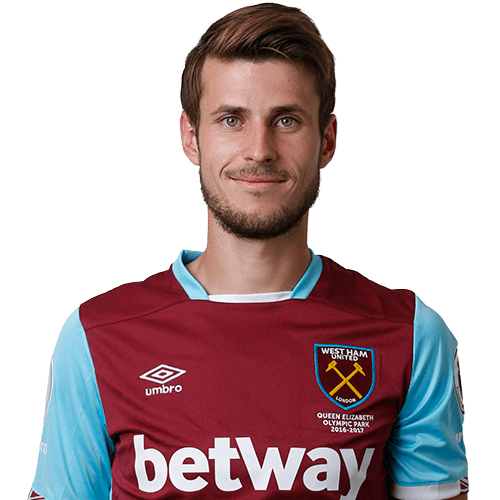 Nordtveit began his career as a youth in Norway with Vats 94 and Skjold. On 20 August 2006 he became the youngest player ever to play for Haugesund, as he was selected for the starting line-up in a 2–0 victory against Sogndal at Haugesund Stadium. He made nine league appearances during the following season for Haugesund in the Norwegian First Division. That season he also appeared in the Norwegian Football Cup, being in the starting line up in the 1–6 victory against Djerv 1919 (1st round), and coming on in the 33rd minute in a 4–0 victory over Løv-Ham scoring one goal (third round). Haugesund went all the way to the final.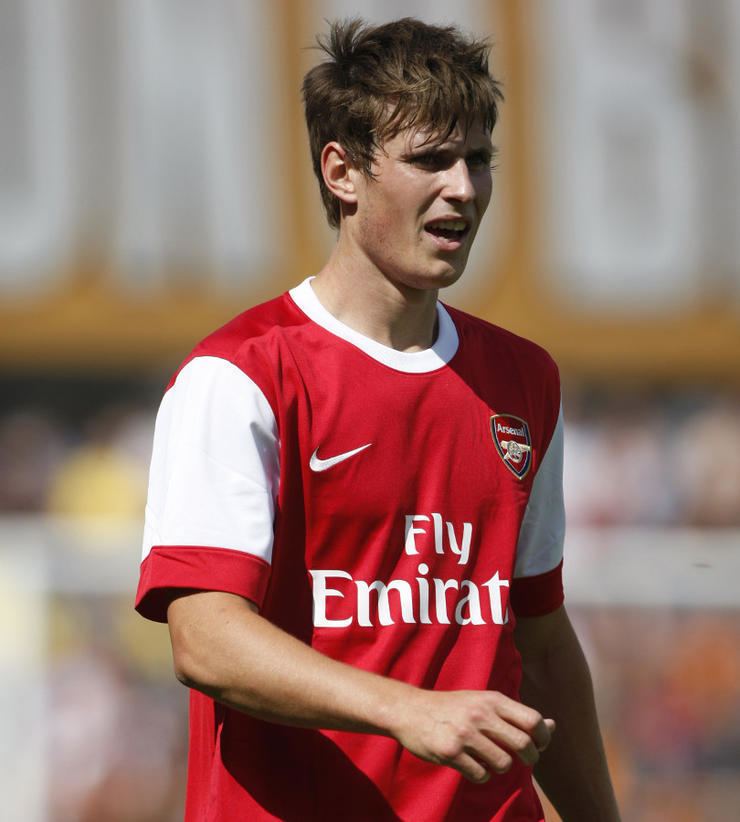 Arsène Wenger travelled to Norway on 11 June 2007 to watch an Adeccoligaen match and begin negotiations to sign Nordtveit. The members of the FKH board stated that the club had rejected Arsenal's initial bid. The player himself said that his club was asking for a "supernaturally high" transfer fee. The price being quoted in the Norwegian media was 20 million Norwegian kroner (approximately £1.7 million at the time). A transfer fee was later finalized on 3 July 2007 for £500,000 initially, rising to £2m after 40 first team appearances.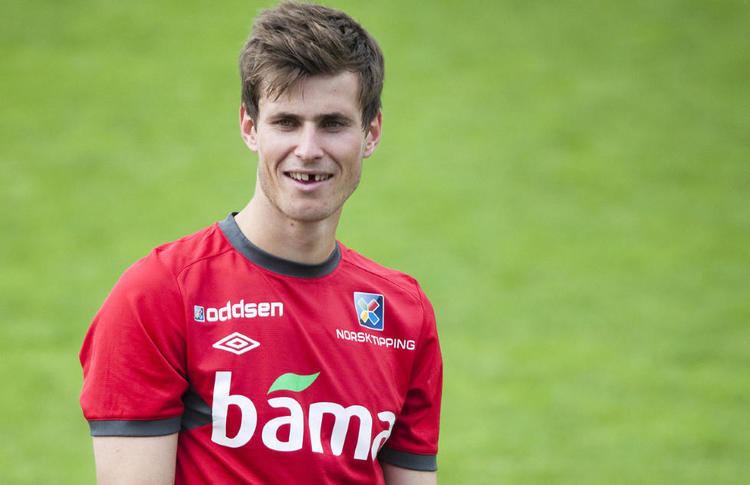 Haugesund captain Kevin Nicol and former Norway coach Nils Johan Semb praised him as the brightest defensive talent in Europe.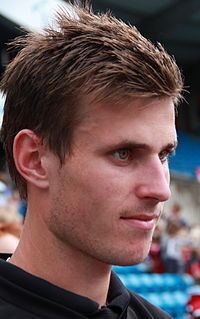 He made his Arsenal debut in their first pre-season friendly against Barnet on 14 July 2007. He came on after half-time, replacing Kerrea Gilbert. He was named captain of Arsenal's reserve squad for the first match of the 2007–08 FA Premier Reserve League season; in an interview with Arsenal.com, Nordtveit said he was "honoured" to have been named captain, and that he hoped to continue in that role in the future.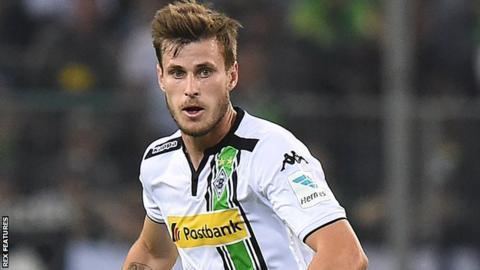 In the final game of the 2007–08 season he was named on the substitutes' bench against Sunderland and given the shirt number 55.
On 18 August 2008, Salamanca — Arsenal's Spanish link club — signed him on a six-month loan for the 2008–09 season to play in the Segunda División along with another young Arsenal player, Pedro Botelho. He came off the bench to make his debut for UD Salamanca as they drew with Sevilla Atlético in the second fixture of the season.
Arsenal recalled him on 29 October, after becoming unhappy with the amount of playing time the Norwegian had received in recent weeks. However, he was not eligible for playing matches until 1 January 2009. On 21 January, he finally made his first appearance for the reserves since spending time on-loan at UD Salamanca, in a 2–2 draw against the Stoke City reserves. On 10 March 2009, Norwegian Premier League outfit Lillestrøm signed Nordtveit on loan until 1 August 2009.
Nordtveit joined Lillestrøm on a loan deal in March 2009, until 1 August, the same year. He made his debut in the Norwegian Premier League in Lillestrøm's season opener away against Stabæk as a right fullback, a role which he retained for the remainder of his time with the Norwegian side.
On 28 July 2009, 1. FC Nuremberg agreed a one-year loan deal for the Norwegian defender from Arsenal. Despite being a centre-back, his primary role at Nuremberg was in the defensive midfield position.
On 30 December 2010, Nordtveit joined Borussia Mönchengladbach on a three-and-a-half-year contract, the transfer fee was £800,000. He made his competitive debut for the club on 15 January 2011 in their Bundesliga match against Nuremberg. In April 2011, Nordtveit scored his first goal in Germany, against 1. FC Köln in a 5–1 victory for Borussia Mönchengladbach. He was used mostly as a defensive midfielder, and established himself as a key player for Gladbach, taking the departed Michael Bradley's place in the squad.
On 16 May 2016, it was announced that Nordtveit would be joining West Ham United on 1 July 2016 on a five-year contract. He made his official debut for the Hammers on 28 July in a 2–1 defeat to NK Domžale in the first leg of a Europa League qualifying match, playing the full 90 minutes.
Nordtveit was a regular for the Norway U-17 in qualifying and they barely missed out on a place at the 2007 European Championships. After that he was promoted to the U-19 squad and was ever-present during the 2009 European Championship qualifying, scoring twice, but once again Norway did not make it past the elite qualification stage. He has been a regular for the U-21 team in the 2011 European Championship qualifying campaign. He made his first international appearance on 7 June 2011, in a friendly game against Lithuania. Nordtveit scored his first goal for the national team when he scored Norway's first goal in the friendly match against Northern Ireland on 29 February 2012, which Norway won 3–0. Nordtveit later became a regular in the senior squad, but in October 2012 he was suspended from playing the 2014 FIFA World Cup qualification match against Cyprus due to yellow cards. Nordtveit was instead called up for the under-21 side where he played an important role in the 5–3 win against France U21 when Norway qualified for the 2013 UEFA European Under-21 Football Championship.
Scores and results list Norway's goal tally first.
As of match played 6 January 2017