5.6

/

10

Alchetron

Rate This




Director

Masato Harada




Initial DVD release

November 30, 2004




Duration




Language

Japanese English






Genre

Action, Sci-Fi




Budget

1.5 billion JPY




Country

Japan






Release date

July 22, 1989 (1989-07-22)




Writer

Jim Bannon, Masato Harada




Cast

Brenda Bakke

,

Masahiro Takashima

,

Eugene Harada

,

Kaori Mizushima

,

James Brewster Thompson




Similar movies

Tokusatsu movies, Japanese language movies, Science fiction movies



Thirteen years after an evil computers unsuccessful war against humanity, a former pilot (Masahiro Takashima) travels to an island to steal its silicon chips.
Contents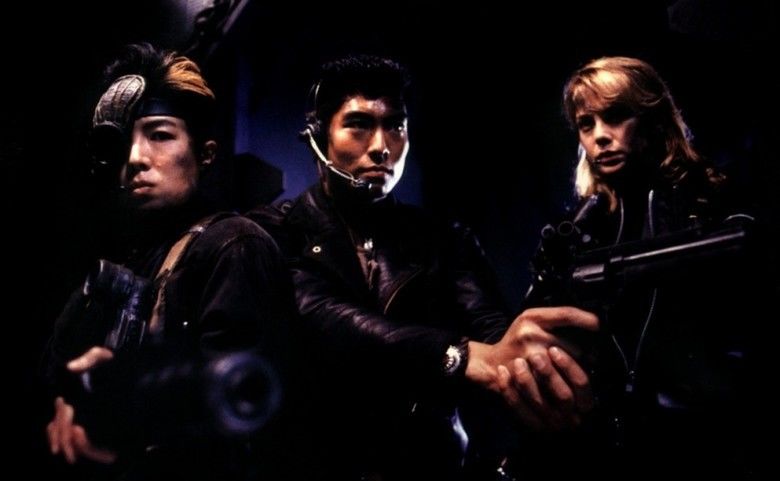 GUNHED (, Ganheddo) is a 1989 Japanese live-action mecha film. It was adapted by Kia Asamiya into the manga Gunhed, based on a screenplay by James Bannon and Masato Harada.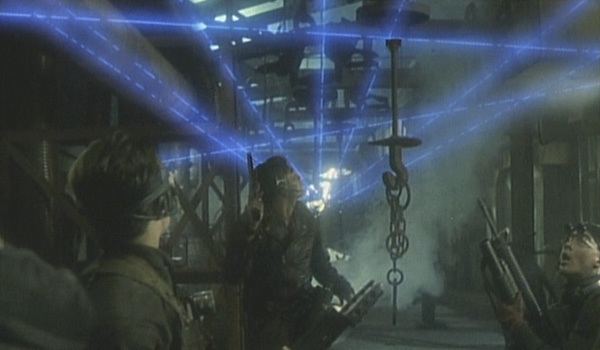 High-concept Sci-Fi adventure about an island that actually is a computer called Kyron 5, itself created to design and manufacture super-advanced robots to be used as slaves for the rest of the world. One day Kyron decides that human beings are unnecessary, so it declares war on the world. But Kyron cannot be tamed, and after many lives are lost in the attempt, mankind decides to leave Kyron to its own devices.
Plot
In 2038, a gang of scavengers infiltrate an industrial complex on an island within a prohibited zone. They are looking for the element Texmexium, which is rare and very valuable. The scavengers are killed off by the automated defenses, until only Brooklyn, the groups mechanic, is left.
He discovers a stranded Texas Air Ranger and two children living among the complexs rubble. Together, they must destroy the Kyron-5 computer in order to escape and warn humanity. Brooklyn discovers a GUNHED (from "Gun UNit Heavy Elimination Device") combat robot left over from when a battalion of Gunheds were sent to destroy Kyron-5. Brooklyn works to restore it to operation. Meanwhile, Babe, one of the scavengers killed earlier, has been transformed into a bio-droid and is seeking out Sergeant Nim and the Texmexium she stole.
In order to save her and destroy Kyron-5, Brooklyn must overcome his fear of flying and pilot the GUNHED to the top of the complexs tower. The computers single large defence is the robotic Aerobot.
Gunhed solaris 2 shoot em up game zx spectrum
Legacy
A video game based on the film was released for the PC-Engine. In North America, it was localized as Blazing Lazers. Another video game based on the film was released in 1990 for the Famicom titled Gunhed Aratanaru Tatakai. It was developed by Varie. The Front Line Assembly music video for their 1992 single "Mindphaser" was created with a mixture of footage from Gunhed, with some original filming of the band members in a cyberpunk style. The William Gibson novel Virtual Light includes an armored patrol vehicle nicknamed "Gunhead". James Cameron, the director of Avatar, is a fan of the film.
Cast
Masahiro Takashima as Brooklyn
Brenda Bakke as Sergeant Nim, Texas Air Ranger
Aya Enyoji as Babe
Yujin Harada as Seven
Kaori Mizushima as Eleven
Brewster Thompson as Barabbas James
Doll Nguyen as Boomerang
Jay Kabira as Bombbay
Randy Reyes as Gunhed (Voice)
Mickey Curtis as Bansho the Captain of Mary Ann
Yosuke Saito as Boxer
Michael Yancy as the Narrator
References
Gunhed (film) Wikipedia
(Text) CC BY-SA
Gunhed (film) IMDb
Gunhed (film) themoviedb.org