Guillermo "El Pando" Ramírez Ortega (born 26 March 1978 in Livingston, Guatemala) is a Guatemalan former soccer player who was suspended for life from any soccer related activities due to his participation in money laundering and fixing games along with fellow national team members Yony Flores and Gustavo Cabrera.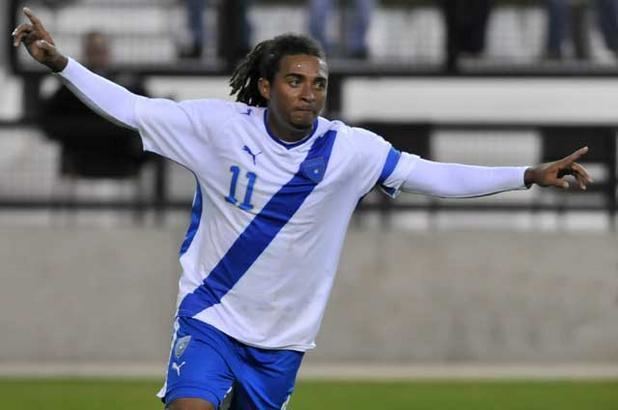 Ramírez was also the captain of the Guatemala national team.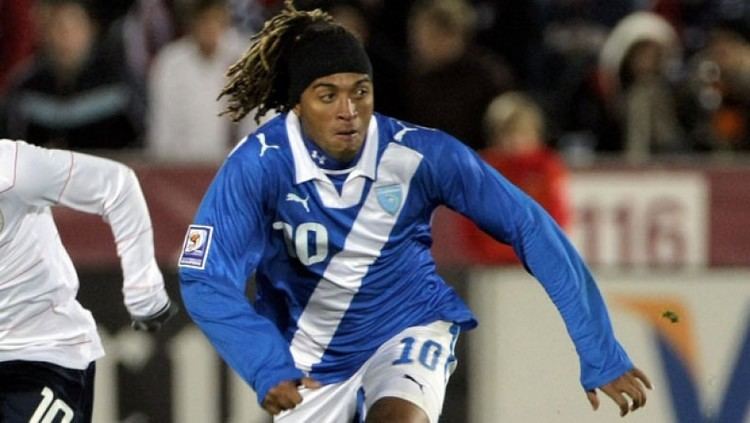 He played the 2005 season on loan for the Los Angeles Galaxy of Major League Soccer. He struggled, scoring a lone goal during the regular season, but in the playoffs, in his only appearance, as a substitute in the MLS Cup Final, he scored the game-winner in extra time to give Galaxy its second MLS title. This feat was in high contrast with his poor scoring percentage in the MLS regular season, with 62 shots and 1 goal, which incidentally came from a penalty.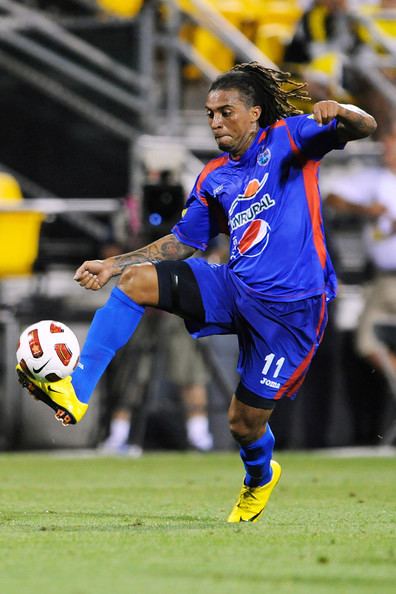 Ramírez is perhaps the most unlikely MLS Cup MVP in league history. He was widely lampooned for his poor shooting and during the '05 campaign failed to connect on any of his 62 attempts during open play – his only goal came on a penalty kick. Relegated to the bench, Ramírez entered the scoreless Cup final between L.A. and the New England Revolution in 66th minute. In the 107th, with penalty kicks looming, the Guatemalan hit a stunning volley from just outside the penalty area to lift the Galaxy to their second league title.
Ramírez was gone the following season and went on to play in Guatemala and Honduras.
After the 2005 MLS season, Ramírez went back to Municipal, where he remained until 2009, helping the team win four league championships during that period. He then joined C.D. Marathón in the Honduran 2009–2010 league season and had a respectable tournament; he scored in the final to earn the league championship. The following year, he rejoined Municipal, but then in January 2011 he signed a 6-month contract with C.D. Motagua where head coach Ramón Maradiaga wanted him because of the type of player he was under his tenure managing the Guatemala national team. He appeared in the 2011–12 CONCACAF Champions League Preliminary Round, scoring the last goal of a 4–0 win for Motagua against his former club Municipal.
Ramírez, 34, along with one-time Real Salt Lake defender Gustavo Cabrera and Yony Flores, also a defender, were found guilty by the National Football Federation of Guatemala in September of conspiring to fix a pair of national team exhibitions and a CONCACAF Champions League game between CSD Municipal and Mexico's Santos Laguna.
The trio played together at Municipal in the fall of 2010, when the club finished behind Santos and the Columbus Crew in its first-round group.
Banned from the sport inside their native country, the players saw their exile extended worldwide on Wednesday.
Ramírez made his debut for Guatemala in an April 1997 UNCAF Cup match against Costa Rica and has earned 103 caps since. He has been part of the qualification processes for the World Cups of 2002, 2006, 2010, and 2014. He captained the squad that reached the final stage of the 2006 World Cup qualification. On 27 May 2012, Ramirez was separated from the Guatemala National Team on basis of suspected " to arrange a match's result of Guatemala against South Africa in 2010 ". On June 2012, this was confirmed by a team mates, Luis Rodriguez and Carlos Ruiz. Currently Ramirez is under FIFA investigation as well as by the Ministerio Publico of Guatemala for treason, money laundering and the investigations are still being made.
C.S.D. Municipal
Liga Nacional de Fútbol de Guatemala League Championships (8) : 2000 Apertura, 2004 Apertura, 2005 Clausura, 2005 Apertura, 2006 Clausura, 2006 Apertura, 2008 Clausura, 2009 Apertura
Los Angeles Galaxy
Major League Soccer MLS Cup (1): 2005
C.D. Marathón
Liga Nacional de Fútbol de Honduras League Championship (1) : 2009–10 Apertura
C.D. Motagua
Liga Nacional de Fútbol de Honduras League Championship (1) : 2010–11 Clausura