Covid-19
Belgian




conchology




Guido Poppe






11 September 1954 Oudenaarde, Belgium (

1954-09-11

)


research in Volutidae and Trochidae
Guido T. Poppe (born 11 September 1954) is a Belgian malacologist, shell dealer and author of more than 20 books and publications about shells, mainly about the families Volutidae and Trochidae.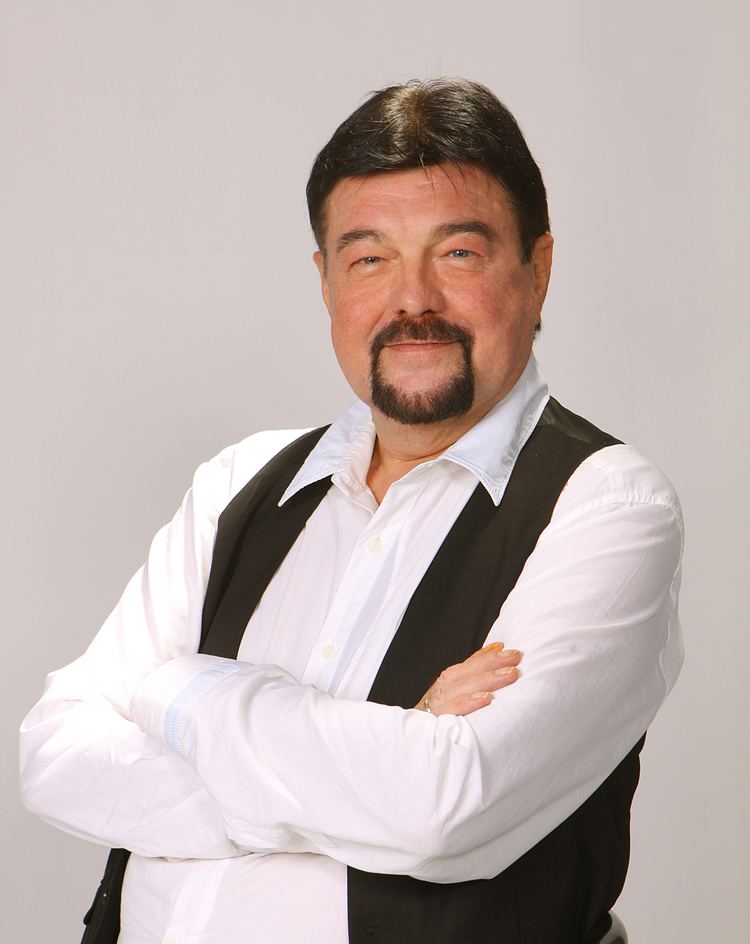 The son of an enthusiastic sports fisherman, Guido became fascinated at a young age by marine life during yearly holidays in Brittany, France. His first diving experiences were in these cold waters in 1968.
He developed a career as a professional freelance conchologist. This allowed him to dive in many parts of the world, in European waters and in many tropical seas from Baja California to Queensland, Australia. In 2003 he moved from Belgium to the Philippines. Most of his dives are now concentrated in the Philippines. After more than 6,000 dives, he has compiled an extensive collection of photographs of seashells and marine life.
His interest in conchology gradually brought him fame in this field, mainly through publishing books on the subject.
He was the vice-president of the Société Belge de Malacologie (Belgian Malacological Society) for eight years.
He discovered more than 1000 new species of Mollusca and described more than 230 of these, mainly in the families Volutidae and Trochidae and on the Philippine malacofauna. The World Register of Marine Species (WoRMS) has already listed 311 marine species named by Poppe (alone or together with others such as SheilaTagaro, Henk Dekker, Yoshihiro Goto or Salisbury) in its database. More than 40 species have been named after him by scientists from all over the world either with the epithet poppei, guidopoppei or guidoi.
In July 2004 Guido Poppe created together with his son Philippe Poppe (1977–) the journal, Visaya, specialising in the taxonomy of Mollusca. He named the calliostoma topsnail Calliostoma philippeiPoppe, 2004, another sea snail Calliotropis philippei Poppe, Tagaro & Dekker, 2006 and Bayerotrochus philpoppei Anseeuw, Poppe & Goto, 2006 after his son. Guido Poppe named the topsnail Calliostoma mariae after his mother Maria Peyskens.
As a collector he built major conchological collections, which are now housed in prestigious museums all over the world:
Aesthetic collection in the Muséum national d'histoire naturelle, Paris.
European collection in the Bailey-Matthews Shell Museum, Florida.
Trochidae collection in the Muséum d'histoire naturelle de Genève, Geneva.
General collection in the Koninklijk Belgisch Instituut voor Natuurwetenschappen, Brussels. The latter collection forms an important addition to the Philippe Dautzenberg collection and together both collections form the core of the conchological collections of the Institute.
Faunistical collection of Philippine shells in the Houston Museum of Natural Science, USA. This collection consists of over 25,000 fully documented specimens from the Philippines, which include corresponding scientific collecting and meta data, photographs and shared copyrights. Over 6,250 known species are represented in the collection and over 1000 newly discovered species likely unknown to science.
In 1996 he was honoured by the Museum national d'Histoire naturelle in Paris and attributed the title of Correspondent of the Museum.
In 2006 he received the title of Scientific Associate, Malacologie Section, Royal Belgian Institute of Natural Sciences.
Cylindroclavator Groh & Poppe, 2002 - n. subg. - ACAVIDAE
Embertoniphanta Groh & Poppe, 2002 - n. gen. - ACAVIDAE
Nigriphanta Groh & Poppe, 2002 - n. subg. - ACAVIDAE
Paraclavator Groh & Poppe, 2002 - n. gen. - ACAVIDAE
Spiriphanta Groh & Poppe, 2002 - n. subg. - ACAVIDAE
Cyclonidea notabilis Poppe, 2008 - n. spec. - ACLIDIDAE
Cyclonidea dondani Poppe & Tagaro, 2016 - n. spec. - ACLIDIDAE
Aclis maestratii Poppe & Tagaro, 2016 - n. spec. - ACLIDIDAE
Acteon dancei Poppe, Tagaro & Stahlschmidt, 2015 - n. spec. - ACTEONIDAE
Acteon valentina Poppe, Tagaro & Stahlschmidt, 2015 - n. spec. - ACTEONIDAE
Acteon vangoethemi Poppe, Tagaro & Stahlschmidt, 2015 - n. spec. - ACTEONIDAE
Leucontina knopi Poppe & Tagaro, 2010 - n. spec. - AMATHINIDAE
Angaria neglecta Poppe & Goto, 1993 - n. spec. - ANGARIIDAE
Calocochlia chocolatina Poppe, Tagaro & Sarino, 2015 - n. spec. - BRADYBAENIDAE
Antillophos armillatus Fraussen & Poppe, 2005 - n. spec. - BUCCINIDAE
Antillophos dedonderi Fraussen & Poppe, 2005 - n. spec. - BUCCINIDAE
Antillophos deprinsi Fraussen & Poppe, 2005 - n. spec. - BUCCINIDAE
Antillophos durianoides Fraussen & Poppe, 2005 - n. spec. - BUCCINIDAE
Antillophos hastilis Fraussen & Poppe, 2005 - n. spec. - BUCCINIDAE
Antillophos idyllium Fraussen & Poppe, 2005 - n. spec. - BUCCINIDAE
Antillophos intactus Fraussen & Poppe, 2005 - n. spec. - BUCCINIDAE
Antillophos lucubratonis Fraussen & Poppe, 2005 - n. spec. - BUCCINIDAE
Antillophos miculus Fraussen & Poppe, 2005 - n. spec. - BUCCINIDAE
Antillophos monsecourorum Fraussen & Poppe, 2005 - n. spec. - BUCCINIDAE
Antillophos opimus Fraussen & Poppe, 2005 - n. spec. - BUCCINIDAE
Antillophos scitamentus Fraussen & Poppe, 2005 - n. spec. - BUCCINIDAE
Antillophos tsokobuntodis Fraussen & Poppe, 2005 - n. spec. - BUCCINIDAE
Nassaria perlata Fraussen & Poppe, 2004 - n. spec. - BUCCINIDAE
Phos temperatus Fraussen & Poppe, 2005 - n. spec. - BUCCINIDAE
Phos vandenberghi Fraussen & Poppe, 2005 - n. spec. - BUCCINIDAE
Nassaria wanneri visayensis Fraussen & Poppe, 2007 - n. subspec. - BUCCINIDAE
Nassaria exquisita Fraussen & Poppe, 2007 - n. spec. - BUCCINIDAE
Nassaria thalassomeli Fraussen & Poppe, 2007 - n. spec. - BUCCINIDAE
Nassaria thesaura Fraussen & Poppe, 2007 - n. spec. - BUCCINIDAE
Nassaria gyroscopoides Fraussen & Poppe, 2007 - n. spec. - BUCCINIDAE
Nassaria callomoni Poppe, Tagaro & Fraussen, 2008 - n. spec. - BUCCINIDAE
Belomitra leobrerorum Poppe & Tagaro, 2010 - n. spec. - BUCCINIDAE
Rictaxiella debelius Poppe,Tagaro & Chino, 2011 - n. spec. - BULLINIDAE
Rictaxiella joyae Poppe,Tagaro & Chino, 2011 - n. spec. - BULLINIDAE
Calliostoma aculeatum aliguayensis Poppe, Tagaro & Dekker, 2006 - n. subspec. - CALLIOSTOMATIDAE
Calliostoma anseeuwi Poppe, Tagaro & Dekker, 2006 - n. spec. - CALLIOSTOMATIDAE
Calliostoma chinoi Poppe, Tagaro & Dekker, 2006 - n. spec. - CALLIOSTOMATIDAE
Calliostoma guphili Poppe, 2004 - n. spec. - CALLIOSTOMATIDAE
Calliostoma mariei Poppe, Tagaro & Dekker, 2006 - n. spec. - CALLIOSTOMATIDAE
Calliostoma swinneni Poppe, Tagaro & Dekker, 2006 - n. spec. - CALLIOSTOMATIDAE
Calliostoma trotini Poppe, Tagaro & Dekker, 2006 - n. spec. - CALLIOSTOMATIDAE
Calliostoma vilvensi Poppe, 2004 - n. spec. - CALLIOSTOMATIDAE
Calliostoma basulensis Poppe, Tagaro & Vilvens, 2014 - n. spec. - CALLIOSTOMATIDAE
Calliostoma connyae Poppe, Tagaro & Vilvens, 2014 - n. spec. - CALLIOSTOMATIDAE
Calliostoma escondida Poppe, Tagaro & Vilvens, 2014 - n. spec. - CALLIOSTOMATIDAE
Calliostoma philippei Poppe, 2004 - n. spec. - CALLIOSTOMATIDAE
Calliotropis boucheti Poppe, Tagaro & Dekker, 2006 - n. spec. - CHILODONTIDAE
Calliotropis francocacii Poppe, Tagaro & Dekker, 2006 - n. spec. - CHILODONTIDAE
Calliotropis malapascuensis Poppe, Tagaro & Dekker, 2006 - n. spec. - CHILODONTIDAE
Calliotropis minorusaitoi Poppe, Tagaro & Dekker, 2006 - n. spec. - CHILODONTIDAE
Calliotropis sagarinoi Poppe, Tagaro & Dekker, 2006 - n. spec. - CHILODONTIDAE
Spinicalliotropis spinosa Poppe, Tagaro & Dekker, 2006 - n. spec. - CHILODONTIDAE
Calliotropis stanyi Poppe, Tagaro & Dekker, 2006 - n. spec. - CHILODONTIDAE
Calliotropis vilvensi Poppe, Tagaro & Dekker, 2006 - n. spec. - CHILODONTIDAE
Calliotropis virginiae Poppe, Tagaro & Dekker, 2006 - n. spec. - CHILODONTIDAE
Calliotropis wilsi Poppe, Tagaro & Dekker, 2006 - n. spec. - CHILODONTIDAE
Calliotropis yukikoae Poppe, Tagaro & Dekker, 2006 - n. spec. - CHILODONTIDAE
Chilodonta suduirauti Poppe, Tagaro & Dekker, 2006 - n. spec. - CHILODONTIDAE
Danilia strattmani Poppe, Tagaro & Dekker, 2006 - n. spec. - CHILODONTIDAE
Herpetopoma barbieri Poppe, Tagaro & Dekker, 2006 - n. spec. - CHILODONTIDAE
Herpetopoma naokoae Poppe, Tagaro & Dekker, 2006 - n. spec. - CHILODONTIDAE
Perrinia cecileae Poppe, Tagaro & Dekker, 2006 - n. spec. - CHILODONTIDAE
Perrinia docili Poppe, Tagaro & Dekker, 2006 - n. spec. - CHILODONTIDAE
Schepmanotropis Poppe, Tagaro & Dekker, 2006 - n. subg. - CHILODONTIDAE
Spinicalliotropis Poppe, Tagaro & Dekker, 2006 - n. subg. - CHILODONTIDAE
Vaceuchelus abdii Poppe, Tagaro & Dekker, 2006 - n. spec. - CHILODONTIDAE
Vaceuchelus ludiviniae Poppe, Tagaro & Dekker, 2006 - n. spec. - CHILODONTIDAE
Vaceuchelus pagoboorum Poppe, Tagaro & Dekker, 2006 - n. spec. - CHILODONTIDAE
Vaceuchelus saguili Poppe, Tagaro & Dekker, 2006 - n. spec. - CHILODONTIDAE
Vaceuchelus vallesi Poppe, Tagaro & Dekker, 2006 - n. spec. - CHILODONTIDAE
Vaceuchelus vangoethemi Poppe, Tagaro & Dekker, 2006 - n. spec. - CHILODONTIDAE
Calliotropis philippei Poppe, Tagaro & Dekker, 2006 - n. spec. - CHILODONTIDAE
Euchelus decora Poppe & Tagaro, 2016 - n. spec. - CHILODONTIDAE
Vaceuchelus entienzai Poppe & Tagaro, 2016 - n. spec. - CHILODONTIDAE
Cantrainea alfi Huang, Fu & Poppe, 2016 - n. spec. - COLLONIIDAE
Collonista thachi Huang, Fu & Poppe, 2016 - n. spec. - COLLONIIDAE
Homalopoma concors Huang, Fu & Poppe, 2016 - n. spec. - COLLONIIDAE
Homalopoma himuquitanense Huang, Fu & Poppe, 2016 - n. spec. - COLLONIIDAE
Homalopoma hui Huang, Fu & Poppe, 2016 - n. spec. - COLLONIIDAE
Homalopoma imberculi Huang, Fu & Poppe, 2016 - n. spec. - COLLONIIDAE
Homalopoma keyurare Huang, Fu & Poppe, 2016 - n. spec. - COLLONIIDAE
Homalopoma lini Huang, Fu & Poppe, 2016 - n. spec. - COLLONIIDAE
Homalopoma lunellum Huang, Fu & Poppe, 2016 - n. spec. - COLLONIIDAE
Homalopoma mactanense Huang, Fu & Poppe, 2016 - n. spec. - COLLONIIDAE
Homalopoma mikkelsenae Huang, Fu & Poppe, 2016 - n. spec. - COLLONIIDAE
Homalopoma nubisrubri Huang, Fu & Poppe, 2016 - n. spec. - COLLONIIDAE
Homalopoma parvum Huang, Fu & Poppe, 2016 - n. spec. - COLLONIIDAE
Homalopoma profundum Huang, Fu & Poppe, 2016 - n. spec. - COLLONIIDAE
Homalopoma tagaroae Huang, Fu & Poppe, 2016 - n. spec. - COLLONIIDAE
Homalopoma unicum Huang, Fu & Poppe, 2016 - n. spec. - COLLONIIDAE
Homalopoma zephyrium Huang, Fu & Poppe, 2016 - n. spec. - COLLONIIDAE
Mitrella fineti Poppe & Tagaro, 2010 - n. spec. - COLUMBELLIDAE
Conus escondidai Poppe & Tagaro, 2005 - n. spec. - CONIDAE
Conus frausseni Tenorio & Poppe, 2004 - n. spec. - CONIDAE
Conus grohi Tenorio & Poppe, 2004 - n. spec. - CONIDAE
Conus pseudonivifer Monteiro, Tenorio & Poppe, 2004 - n. spec. - CONIDAE
Conus terryni Tenorio & Poppe, 2004 - n. spec. - CONIDAE
Conus beatrix Tenorio, Poppe & Tagaro, 2007� - n. spec. - CONIDAE
Conus recluzianus simanoki Tenorio, Poppe & Tagaro, 2007� - n. subspec. - CONIDAE
Conus glorioceanus Poppe & Tagaro, 2009 - n. spec. - CONIDAE
Conus nobilis abbai Poppe &Tagaro, 2011 - n. subspec. - CONIDAE
Conus admirationis Poppe & Tagaro, 2015 - n. spec. - CONIDAE
Conus scottjordani Poppe, Monnier & Tagaro, 2012 - n. spec. - CONIDAE
Phasmoconus sogodensis X forgot Poppe, Monnier & Tagaro, 2012 - n. spec. - CONIDAE
Conus olangoensis Poppe & Tagaro, 2017 - n. spec. - CONIDAE
Conus geeraertsi Poppe & Tagaro, 2017 - n. spec. - CONIDAE
Conus gattegnoi Poppe & Tagaro, 2017 - n. spec. - CONIDAE
Vexillum pedroi Poppe & Tagaro, 2006 - n. spec. - COSTELLARIIDAE
Vexillum joliveti Poppe & Tagaro, 2006 - n. spec. - COSTELLARIIDAE
Vexillum luigiraybaudii Poppe, Suduiraut & Tagaro, 2006 - n. spec. - COSTELLARIIDAE
Vexillum thorssoni Poppe, Suduiraut & Tagaro, 2006 - n. spec. - COSTELLARIIDAE
Vexillum dautzenbergi Poppe, Suduiraut & Tagaro, 2006 - n. spec. - COSTELLARIIDAE
Vexillum monsecourorum Poppe, Suduiraut & Tagaro, 2006 - n. spec. - COSTELLARIIDAE
Vexillum monalizae Poppe, Suduiraut & Tagaro, 2006 - n. spec. - COSTELLARIIDAE
Visaya rosenbergi Poppe, Suduiraut & Tagaro, 2006 - n. spec. - COSTELLARIIDAE
Visaya Poppe, Suduiraut & Tagaro, 2006 - n. gen. - COSTELLARIIDAE
Vexillum praefulguratum Poppe, 2008 - n. spec. - COSTELLARIIDAE
Vexillum chinoi Poppe, 2008 - n. spec. - COSTELLARIIDAE
Vexillum baeri Poppe, Tagaro & Salisbury, 2009 - n. spec. - COSTELLARIIDAE
Vexillum gloriae Poppe, Tagaro & Salisbury, 2009 - n. spec. - COSTELLARIIDAE
Vexillum jeciliae Poppe, Tagaro & Salisbury, 2009 - n. spec. - COSTELLARIIDAE
Vexillum giselae Poppe, Tagaro & Salisbury, 2009 - n. spec. - COSTELLARIIDAE
Vexillum leyteensis Poppe, Tagaro & Salisbury, 2009 - n. spec. - COSTELLARIIDAE
Vexillum pelaezi Poppe, Tagaro & Salisbury, 2009 - n. spec. - COSTELLARIIDAE
Vexillum philtwoi Poppe, Tagaro & Salisbury, 2009 - n. spec. - COSTELLARIIDAE
Vexillum ronnyi Poppe, Tagaro & Salisbury, 2009 - n. spec. - COSTELLARIIDAE
Vexillum renatoi Poppe, Tagaro & Salisbury, 2009 - n. spec. - COSTELLARIIDAE
Vexillum geronimae Poppe, Tagaro & Salisbury, 2009 - n. spec. - COSTELLARIIDAE
Pusia voncoseli Poppe, Tagaro & Salisbury, 2009 - n. spec. - COSTELLARIIDAE
Vexillum strnadi Poppe & Tagaro, 2010 - n. spec. - COSTELLARIIDAE
Ceratoxancus lorenzi (Poppe, Tagaro & Sarino, 2012) - n. spec. - COSTELLARIIDAE
Crosea victori Poppe, Tagaro & Stahlschmidt, 2015 - n. spec. - CROSSEOLIDAE
Cuspidaria tomricei Poppe & Tagaro, 2016 - n. spec. - CUSPIDARIIDAE
Cuspidaria vicdani Poppe & Tagaro, 2016 - n. spec. - CUSPIDARIIDAE
Cypraea hungerfordi lovetha Poppe, Tagaro & Buijse, 2005. - n. subspec. - CYPRAEIDAE
Cypraea jandeprezi Poppe & Martin, 1997 - n. spec. - CYPRAEIDAE
Cypraea lefaiti Martin & Poppe, 1989 - n. spec. - CYPRAEIDAE
Cypraea leucodon forma escotoi Poppe, 2004 - n. form. - CYPRAEIDAE
Contradusta lapillus Poppe, Tagaro & Groh, 2013 - n. spec. - CYPRAEIDAE
Diancta crookshanksi Poppe, Tagaro & Sarino, 2015 - n. spec. - DIPLOMMATINIDAE
Diplommatina lourinae Poppe, Tagaro & Sarino, 2015 - n. spec. - DIPLOMMATINIDAE
Dannevigena zografakisi (Poppe, Tagaro & Brown, 2006) - n. spec. - EPITONIIDAE
Alora turbinata Poppe, 2008 - n. spec. - EPITONIIDAE
Cirsotrema browni Poppe, 2008 - n. spec. - EPITONIIDAE
Fusinus williami Poppe & Tagaro, 2006 - n. spec. - FASCIOLARIIDAE
Emarginula gigantea Poppe, 2008 - n. spec. - FISSURELLIDAE
Cosmetalepas massieri Poppe, Tagaro & Sarino, 2011 - n. spec. - FISSURELLIDAE
Diodora namibiensis Poppe, Tagaro & Sarino, 2011 - n. spec. - FISSURELLIDAE
Cranopsis floris Poppe, Tagaro & Stahlschmidt, 2015 - n. spec. - FISSURELLIDAE
Macroschisma rubra Poppe, Tagaro & Stahlschmidt, 2015 - n. spec. - FISSURELLIDAE
Tucetona saggiecoheni Poppe, Tagaro & Stahlschmidt, 2015 - n. spec. - GLYCYMERIDIDAE
Zygoceras okutanii Poppe & Tagaro, 2010 - n. spec. - HALOCERATIDAE
Morum fatimae Poppe & Brulet, 1999 - n. spec. - HARPIDAE
Acesta vitrina Poppe, Tagaro & Stahlschmidt, 2015 - n. spec. - LIMIDAE
Macteola biconica Stahlschmidt, Poppe & Tagaro, 2015 - n. spec. - MANGELIIDAE
Mitra barbieri Poppe & Tagaro, 2006 - n. spec. - MITRIDAE
Mitra magnifica Poppe & Tagaro, 2006 - n. spec. - MITRIDAE
Mitra lorenzi Poppe & Tagaro, 2006 - n. spec. - MITRIDAE
Scabricola petiti Poppe & Tagaro, 2006 - n. spec. - MITRIDAE
Scabricola martini Poppe & Tagaro, 2006 - n. spec. - MITRIDAE
Mitra christinae Poppe, 2008 - n. spec. - MITRIDAE
Mitra sarmientoi Poppe, 2008 - n. spec. - MITRIDAE
Mitra cuyosae Poppe, 2008 - n. spec. - MITRIDAE
Mitra oliverai Poppe, 2008 - n. spec. - MITRIDAE
Mitra sarinoae Poppe, 2008 - n. spec. - MITRIDAE
Mitra terryni Poppe, 2008 - n. spec. - MITRIDAE
Mitra strongae Poppe, Tagaro & Salisbury, 2009 - n. spec. - MITRIDAE
Mitra kilburni Poppe, Tagaro & Salisbury, 2009 - n. spec. - MITRIDAE
Mitra aliciae Poppe, Tagaro & Salisbury, 2009 - n. spec. - MITRIDAE
Mitra margaritatus Poppe, Tagaro & Salisbury, 2009 - n. spec. - MITRIDAE
Mitra edgari Poppe, Tagaro & Salisbury, 2009 - n. spec. - MITRIDAE
Mitra semperi Poppe, Tagaro & Salisbury, 2009 - n. spec. - MITRIDAE
Mitra willani Poppe, Tagaro & Salisbury, 2009 - n. spec. - MITRIDAE
Mitra wareni Poppe, Tagaro & Salisbury, 2009 - n. spec. - MITRIDAE
Mitra kantori Poppe, Tagaro & Salisbury, 2009 - n. spec. - MITRIDAE
Mitra honkeri Poppe, Tagaro & Salisbury, 2009 - n. spec. - MITRIDAE
Mitra perdulca Poppe, Tagaro & Salisbury, 2009 - n. spec. - MITRIDAE
Scabricola geigeri Poppe, Tagaro & Salisbury, 2009 - n. spec. - MITRIDAE
Cancilla apprimapex Poppe, Tagaro & Salisbury, 2009 - n. spec. - MITRIDAE
Cancilla turneri Poppe, Tagaro & Salisbury, 2009 - n. spec. - MITRIDAE
Cancilla fibula Poppe, Tagaro & Salisbury, 2009 - n. spec. - MITRIDAE
Subcancilla rufogyratus Poppe, Tagaro & Salisbury, 2009 - n. spec. - MITRIDAE
Subcancilla pugnaxa Poppe, Tagaro & Salisbury, 2009 - n. spec. - MITRIDAE
Subcancilla baisei Poppe, Tagaro & Salisbury, 2009 - n. spec. - MITRIDAE
Subcancilla philpoppei Poppe, Tagaro & Salisbury, 2009 - n. spec. - MITRIDAE
Mitra baerorum Poppe & Tagaro, 2010 - n. spec. - MITRIDAE
Mitra arnoldeyasi Poppe & Tagaro, 2010 - n. spec. - MITRIDAE
Subcancilla ruberorbis Dekkers A., Herrmann, Poppe & Tagaro, 2014 - n. spec. - MITRIDAE
Subcancilla bellulavaria Dekkers A., Herrmann, Poppe & Tagaro, 2014 - n. spec. - MITRIDAE
Subcancilla zetema Dekkers A., Herrmann, Poppe & Tagaro, 2014 - n. spec. - MITRIDAE
Neocancilla hartorum Poppe, Salisbury & Tagaro, 2015 - n. spec. - MITRIDAE
Mitra gourgueti Poppe, Salisbury & Tagaro, 2015 - n. spec. - MITRIDAE
Tanea hollmanni Poppe, Tagaro & Stahlschmidt, 2015 - n. spec. - NATICIDAE
Nuculana sufficientia Poppe & Tagaro, 2016 - n. spec. - NUCULANIDAE
Nucula crystallina Poppe, Tagaro & Stahlschmidt, 2015 - n. spec. - NUCULIDAE
Iphitus boucheti Poppe & Tagaro, 2016 - n. spec. - NYSTIELLIDAE
Iphitus escondida Poppe & Tagaro, 2016 - n. spec. - NYSTIELLIDAE
Supplanaxis leyteensis Poppe, Tagaro & Stahlschmidt, 2015 - n. spec. - PLANAXIDAE
Bayerotrochus philpoppei Anseeuw, Poppe & Goto, 2006 - n. spec. - PLEUROTOMARIIDAE
Bayerotrochus boucheti Anseeuw & Poppe, 2001 - n. spec. - PLEUROTOMARIIDAE
Mumiola myrnae Poppe, Tagaro & Stahlschmidt, 2015 - n. spec. - PYRAMIDELLIDAE
Pyramidella guardiarioorum Poppe, Tagaro & Stahlschmidt, 2015 - n. spec. - PYRAMIDELLIDAE
Turbonilla escondida Poppe, Tagaro & Stahlschmidt, 2015 - n. spec. - PYRAMIDELLIDAE
Daphnella janae Stahlschmidt, Poppe & Chino, 2014 - n. spec. - RAPHITOMIDAE
Daphnella floridula Stahlschmidt, Poppe & Chino, 2014 - n. spec. - RAPHITOMIDAE
Daphnella areolata Stahlschmidt, Poppe & Chino, 2014 - n. spec. - RAPHITOMIDAE
Daphnella graminea Stahlschmidt, Poppe & Chino, 2014 - n. spec. - RAPHITOMIDAE
Daphnella pulchrelineata Stahlschmidt, Poppe & Chino, 2014 - n. spec. - RAPHITOMIDAE
Daphnella magnifica Stahlschmidt, Poppe & Chino, 2014 - n. spec. - RAPHITOMIDAE
Rissoa olangoensis Poppe, Tagaro & Stahlschmidt, 2015 - n. spec. - RISSOIDAE
Rissoina liletae Poppe, Tagaro & Stahlschmidt, 2015 - n. spec. - RISSOIDAE
Ancistrobasis largoi Poppe, Tagaro & Dekker, 2006 - n. spec. - SEGUENZIIDAE
Calliobasis lapulapui Poppe, Tagaro & Dekker, 2006 - n. spec. - SEGUENZIIDAE
Calliobasis magellani Poppe, Tagaro & Dekker, 2006 - n. spec. - SEGUENZIIDAE
Halystina globulus Poppe, Tagaro & Dekker, 2006 - n. spec. - SEGUENZIIDAE
Seguenzia balicasagensis Poppe, Tagaro & Dekker, 2006 - n. spec. - SEGUENZIIDAE
Seguenzia beloni Poppe, Tagaro & Dekker, 2006 - n. spec. - SEGUENZIIDAE
Seguenzia dabfari Poppe, Tagaro & Dekker, 2006 - n. spec. - SEGUENZIIDAE
Seguenzia keikoae Poppe, Tagaro & Dekker, 2006 - n. spec. - SEGUENZIIDAE
Seguenzia trochiformis Poppe, Tagaro & Dekker, 2006 - n. spec. - SEGUENZIIDAE
Seguenziae elegantissima Poppe, Tagaro & Dekker, 2006 - n. spec. - SEGUENZIIDAE
Visayaseguenzia cumingi Poppe, Tagaro & Dekker, 2006 - n. spec. - SEGUENZIIDAE
Visayaseguenzia maestratii Poppe, Tagaro & Dekker, 2006 - n. spec. - SEGUENZIIDAE
Visayaseguenzia Poppe, Tagaro & Dekker, 2006 - n. gen. - SEGUENZIIDAE
Calliobasis gemmata Poppe, Tagaro & Stahlschmidt, 2015 - n. spec. - SEGUENZIIDAE
Fluxinella vitrina Poppe, Tagaro & Stahlschmidt, 2015 - n. spec. - SEGUENZIIDAE
Terebellum hubrechti Poppe & Tagaro, 2016 - n. spec. - SERAPHIDAE
Bathymophila tenorioi Poppe, Tagaro & Dekker, 2006 - n. spec. - SOLARIELLIDAE
Microgaza gotoi Poppe, Tagaro & Dekker, 2006 - n. spec. - SOLARIELLIDAE
Minolia condei Poppe, Tagaro & Dekker, 2006 - n. spec. - SOLARIELLIDAE
Minolia segersi Poppe, Tagaro & Dekker, 2006 - n. spec. - SOLARIELLIDAE
Minolia tabakotani Poppe, Tagaro & Dekker, 2006 - n. spec. - SOLARIELLIDAE
Solariella pygmaea Poppe, Tagaro & Dekker, 2006 - n. spec. - SOLARIELLIDAE
Solariella sanjuanensis Poppe, Tagaro & Dekker, 2006 - n. spec. - SOLARIELLIDAE
Zetela dedonderorum Poppe, Tagaro & Dekker, 2006 - n. spec. - SOLARIELLIDAE
Spondylus gloriosus visayensis Poppe & Tagaro, 2010 - n. subspec. - SPONDYLIDAE
Pseudostomatella martini Poppe, Tagaro & Dekker, 2006 - n. spec. - STOMATELLIDAE
Stomatella capieri Poppe, Tagaro & Dekker, 2006 - n. spec. - STOMATELLIDAE
Stomatella gattegnoi Poppe, Tagaro & Dekker, 2006 - n. spec. - STOMATELLIDAE
Stomatella monteiroi Poppe, Tagaro & Dekker, 2006 - n. spec. - STOMATELLIDAE
Cinguloterebra punctum Poppe & Tagaro & Terryn, 2009 - n. spec. - TEREBRIDAE
Cinguloterebra neglecta Poppe & Tagaro & Terryn, 2009 - n. spec. - TEREBRIDAE
Pristiterebra frausseni Poppe & Tagaro & Terryn, 2009 - n. spec. - TEREBRIDAE
Terebra guphilae Poppe & Tagaro & Terryn, 2009 - n. spec. - TEREBRIDAE
Trimusculus escondidus Poppe & Groh, 2008 - n. spec. - TRIMUSCULIDAE
Cantharidus nolfi Poppe, Tagaro & Dekker, 2006 - n. spec. - TROCHIDAE
Cantharidus sendersi Poppe, Tagaro & Dekker, 2006 - n. spec. - TROCHIDAE
Clanculus boyeti Poppe, Tagaro & Dekker, 2006 - n. spec. - TROCHIDAE
Clanculus buijsei Poppe, Tagaro & Dekker, 2006 - n. spec. - TROCHIDAE
Clanculus scotti Poppe, Tagaro & Dekker, 2006 - n. spec. - TROCHIDAE
Clanculus simoni Poppe, Tagaro & Dekker, 2006 - n. spec. - TROCHIDAE
Ethalia catharinae Poppe, Tagaro & Dekker, 2006 - n. spec. - TROCHIDAE
Gibbula eikoae Poppe, Tagaro & Dekker, 2006 - n. spec. - TROCHIDAE
Gibbula houarti Poppe, Tagaro & Dekker, 2006 - n. spec. - TROCHIDAE
Gibbula vanwalleghemi Poppe, Tagaro & Dekker, 2006 - n. spec. - TROCHIDAE
Jujubinus escondidus Poppe, Tagaro & Dekker, 2006 - n. spec. - TROCHIDAE
Jujubinus geographicus Poppe, Tagaro & Dekker, 2006 - n. spec. - TROCHIDAE
Jujubinus guphili Poppe, Tagaro & Dekker, 2006 - n. spec. - TROCHIDAE
Jujubinus hubrechti Poppe, Tagaro & Dekker, 2006 - n. spec. - TROCHIDAE
Pseudominolia tramieri Poppe, Tagaro & Dekker, 2006 - n. spec. - TROCHIDAE
Rossiteria pseudonucleolus Poppe, Tagaro & Dekker, 2006 - n. spec. - TROCHIDAE
Tectus magnificus Poppe, 2004 - n. spec. - TROCHIDAE
Vanitrochus geertsi Poppe, Tagaro & Dekker, 2006 - n. spec. - TROCHIDAE
Clanculus escondidus Poppe & Tagaro & Vilvens, 2009 - n. spec. - TROCHIDAE
Enigmavasum enigmaticum Poppe & Tagaro, 2005. - n. spec. - TURBINELLIDAE
Enigmavasum Poppe & Tagaro, 2005. - n. gen. - TURBINELLIDAE
Guildfordia superba Poppe, Tagaro & Dekker, 2005. - n. spec. - TURBINIDAE
Collonista kreipli Poppe, Tagaro & Stahlschmidt, 2015 - n. spec. - TURBINIDAE
Macromphalus backeljaui Poppe, Tagaro & Stahlschmidt, 2015 - n. spec. - VANIKORIDAE
Macromphalus walkeri Poppe, Tagaro & Stahlschmidt, 2015 - n. spec. - VANIKORIDAE
Zeradina parva Poppe, Tagaro & Stahlschmidt, 2015 - n. spec. - VANIKORIDAE
Zeradina translucida Poppe, Tagaro & Stahlschmidt, 2015 - n. spec. - VANIKORIDAE
Macromphalus magnificus Poppe & Tagaro, 2016 - n. spec. - VANIKORIDAE
Calliotectum egregium Bouchet & Poppe, 1995 - n. spec. - VOLUTIDAE
Calliotectum piersonorum Bouchet & Poppe, 1995 - n. spec. - VOLUTIDAE
Canalilyria Bail & Poppe, 2001 - n. subg. - VOLUTIDAE
Cymbiola scottjordani Poppe & Tagaro, 2005 - n. spec. - VOLUTIDAE
Fusivoluta phyrrhostoma lemaitrei Poppe, 1992 - n. subspec. - VOLUTIDAE
Indolyria Bail & Poppe, 2001 - n. subg. - VOLUTIDAE
Livoniini Bail & Poppe, 2001 - n. tribe - VOLUTIDAE
Lyria boholensis Poppe, 1987 - n. spec. - VOLUTIDAE
Lyria brianoi Poppe, 1999 - n. spec. - VOLUTIDAE
Lyria cloveriana gabryae Poppe, 1991 - n. subspec. - VOLUTIDAE
Lyria exorata Bouchet & Poppe, 1988 - n. spec. - VOLUTIDAE
Lyria habei jessicae Bail & Poppe, 2004 - n. spec. - VOLUTIDAE
Lyria planicostata fijiensis Bail & Poppe, 2004 - n. subspec. - VOLUTIDAE
Microlyria Bail & Poppe, 2001 - n. subg. - VOLUTIDAE
Mitraelyria Bail & Poppe, 2001 - n. subg. - VOLUTIDAE
Nannamoria gotoi Poppe, 1992 - n. spec. - VOLUTIDAE
Notopeplum cossignani Poppe, 1999 - n. spec. - VOLUTIDAE
Notovoluta hoskensae Poppe, 1992 - n. spec. - VOLUTIDAE
Notovolutini Bail & Poppe, 2001 - n. tribe - VOLUTIDAE
Plicolyria Bail & Poppe, 2001 - n. subg. - VOLUTIDAE
Simililyria Bail & Poppe, 2001 - n. subg. - VOLUTIDAE
Cymbiola laminusa Poppe, Tagaro & Bail, 2011 - n. spec. - VOLUTIDAE
Alcithoe aillaudorum Bouchet & Poppe, 1988 - n. spec. - VOLUTIDAE
Amoria rinkensi Poppe, 1986 - n. spec. - VOLUTIDAE
Calliotectum dalli claydoni (Poppe, 1986) - n. subspec. - VOLUTIDAE
Cymbiola intruderi Poppe, 1985 - n. spec. - VOLUTIDAE
Cymbiola houarti Poppe, 1985 - n. spec. - VOLUTIDAE
Livonia joerinkensi (Poppe, 1987) - n. spec. - VOLUTIDAE
Lyria bondarevi Bail & Poppe, 2004 - n. spec. - VOLUTIDAE
Lyria boucheti Bail & Poppe, 2004 - n. spec. - VOLUTIDAE
Lyria guionetti Poppe & Conde, 2001 - n. spec. - VOLUTIDAE
Lyria pauljohnsoni Poppe & Terryn, 2002 - n. spec. - VOLUTIDAE
Lyria planicostata grohi Bail & Poppe, 2004 - n. subspec. - VOLUTIDAE
Guido Poppe Wikipedia