Area

Grizzly Peak




Type

River rapids ride




Height restriction

1.07 m




Duration

6 minutes




Designer

Walt Disney Imagineering




Status

Under Refurbishment




Drop

21 ft (6.4 m)




Opened

8 February 2001




Manufacturer

Intamin






Opening date

February 8, 2001 (2001-02-08)




Boats

32 boats. Riders are arranged 8 across in a single row for a total of 8 riders per boat.




Park

Disney California Adventure




Similar

California Screamin', Radiator Springs Racers, Mickey's Fun Wheel, Goofy's Sky School, Soarin'
Grizzly river run hd full ride disney california adventure park
Grizzly River Run is located at Disney California Adventure at the Disneyland Resort in Anaheim, California. It is similar to Kali River Rapids in Disney's Animal Kingdom but distinctive as the rafts are engineered to spin as they descend chutes. The attraction's name comes from Grizzly Peak, the bear shaped mountain that the rapids flow around. It was designed by Walt Disney Imagineering and constructed by Intamin.
Contents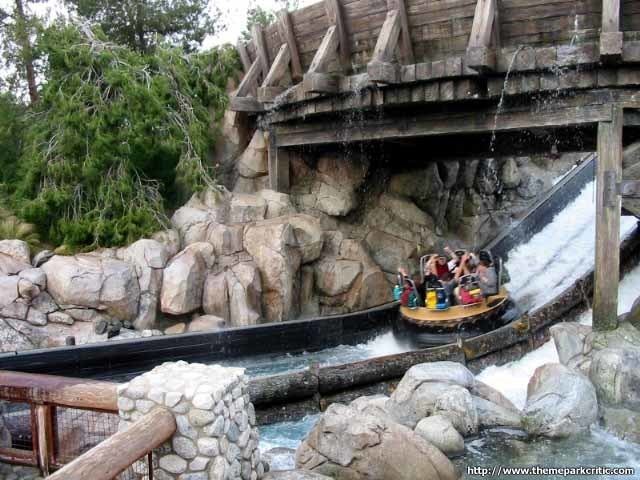 Disneyland resort grizzly river run hd pov full ride disney s california adventure
Queue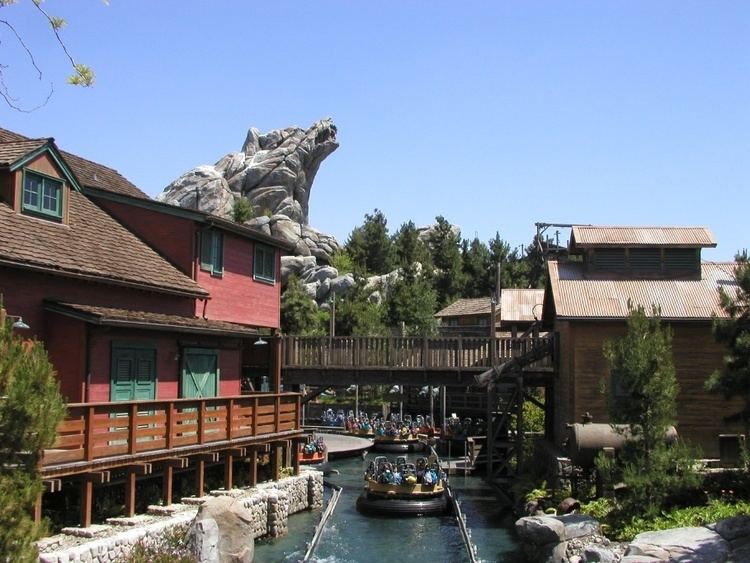 As part of the park's major 2007–2012 refurbishment, the old queue that had been themed around extreme sports was replaced with an homage to California state parks, specifically after Redwood Creek and the Sacramento River. Elements that evoke the "golden age" of national parks are placed around the entrance, alluding to the wave of turn-of-the-century wildlife conservation.
Main ride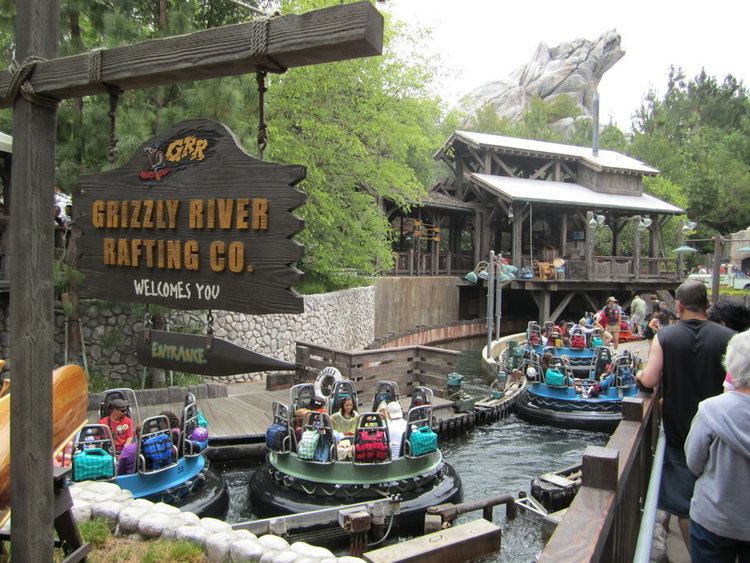 The raft trip around Grizzly Peak begins with the raft being lifted up a wooden conveyor that runs under leaking pipes that spray water on the riders. Upon reaching the top of the conveyor, the rafts are dropped into the water to be descended down the peak, passing through a cave and bumping against a log jam. The climax of the ride drops the rafts down into a geyser field. The final drop has a unique element in that the rafts are spun as they begin their descent.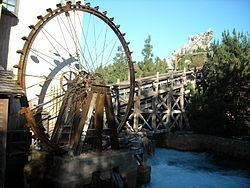 As with all flume-type rides, there must be a location to store or drain the water in the upper sections of the flumes when the pumps are shut down. The original plan was to create a large, underground basin beneath Grizzly Peak to hold water. This would have required costly excavation and construction. Upon looking at the final layout of California Adventure, it was noticed that the Pacific Wharf area of the park had a water element meant to simulate a tidal basin. The tidal basin is located across a walkway from Grizzly River Run and became the catch basin for water from the raft ride. The rise and fall of water in the tidal basin serves the dual purpose of providing a location to store water and being a scenic element that simulates a rising and falling tide.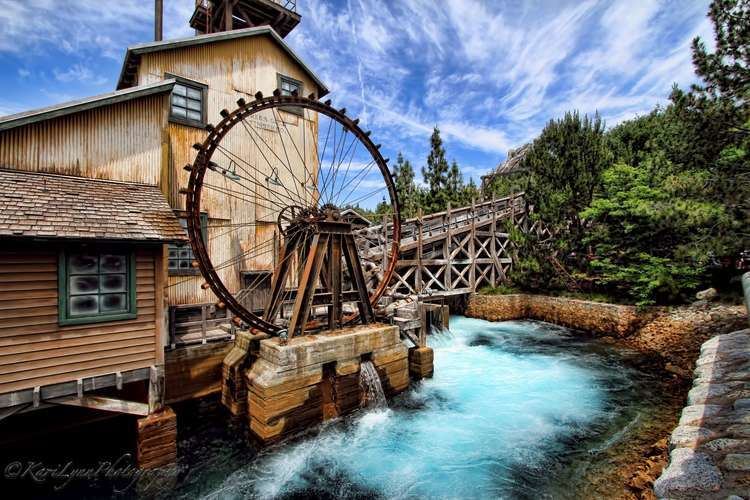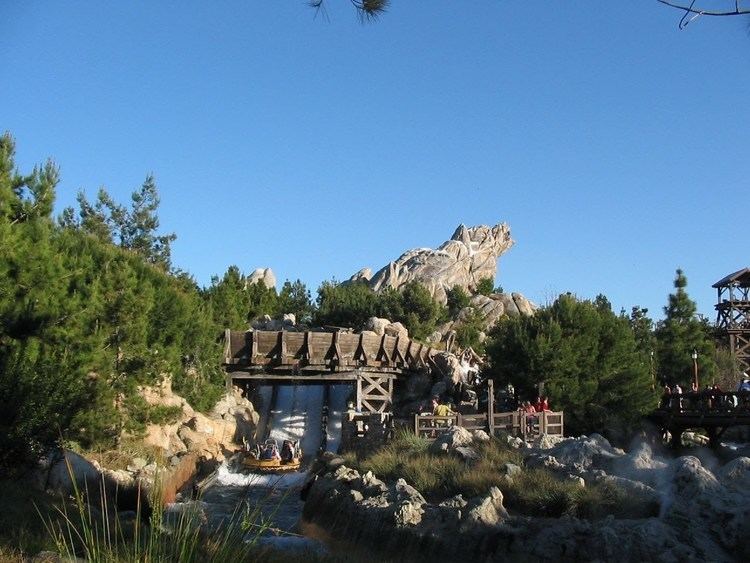 References
Grizzly River Run Wikipedia
(Text) CC BY-SA