7.6

/

10

1

Votes

Alchetron

Rate This




29 April 2000




Sports game






Shaba Games




PlayStation






NA: April 29, 2000 EU: August 25, 2000




Single Player, Multiplayer Up to 16 Player (Pass the controller style).




Sony Interactive Entertainment




Shaba games, Skateboarding games, Other games
Grind Session is a skateboarding game, developed by Shaba Games, released on the PlayStation in 2000.
Grind Session features six professional skaters and nine hidden characters. One also has the ability to choose between four nameless skaters and edit their tricks and names.
Willy Santos
Daewon Song
Cara-Beth Burnside
Ed Templeton
Stephen "Pigpen" Spear
John Cardiel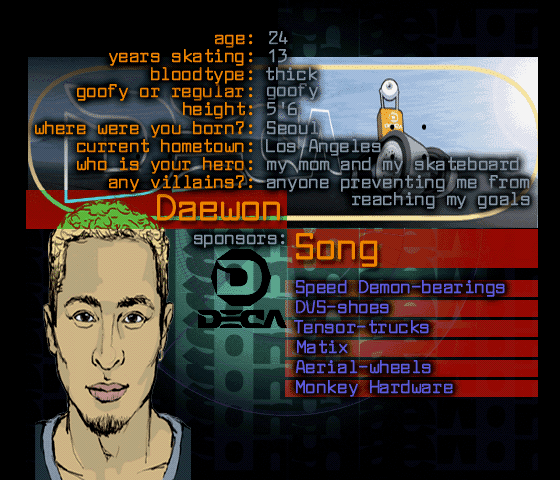 Skator (a boxy robot)
Rex (a dinosaur)
Hang Man (a chalk figure)
Stanley (classic alien)
Dave Carnie (man from Big Brother magazine, in a yellow jumpsuit)
Demon (a demon)
Stinger (a humanoid killer bee)
Golgotha (a humanoid monster)
Master AO (master skater with maxed out stats)
Grind Session has many real-life skate parks from around the world, these include:
Training Level
Da Banks (NYC)
S.F. Mission
Burnside
Slam City Jam
Atlanta
PlayStation Park London
Detroit
Huntington
Dream House (secret level)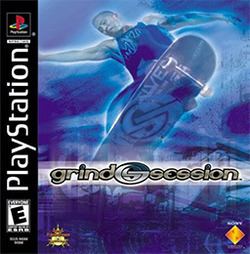 The Dream House, mentioned in the manual as a "skating nirvana", is a huge skate palace composed of two wings, each containing its own distinct rooms.
Bathhouse
Aqua Lounge
The Fountain
The Music Hall
The Armory
Dream Bowl
The Drop Room
The Ramp
Each room has a coin to collect, and collecting them all will unlock Master AO.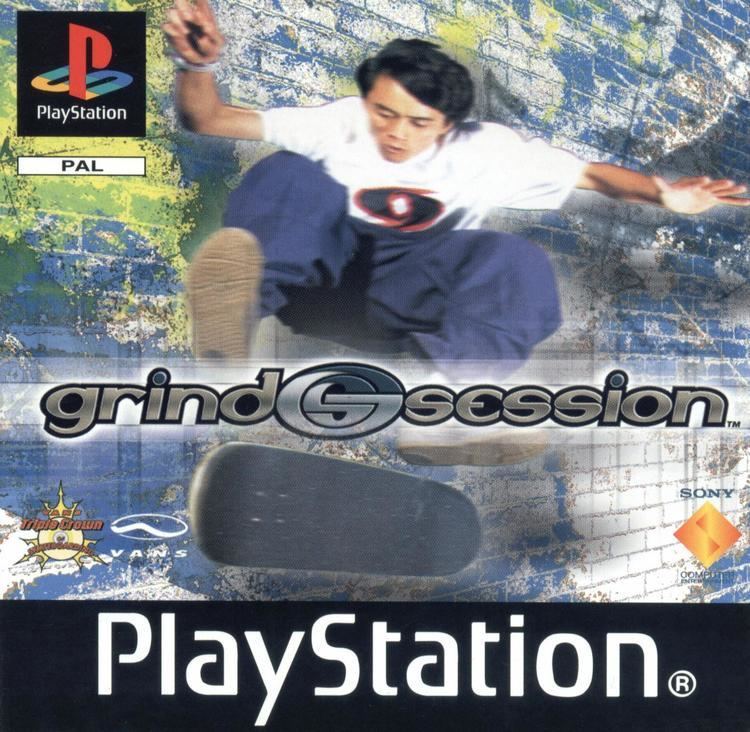 KRS-One - "Out for Fame"
Zen Guerrilla - "Empty Heart"
Black Flag - "Rise Above"
Sonic Youth - "In the Mind of the Bourgeois Reader"
Jurassic 5 - "Jayou"
Cornelius - "Galaxie Express"
GZA - "Publicity"
NOFX - "Linoleum"
The X-Ecutioners - "Raida's Theme"
Dr. Octagon - "Blue Flowers"
Man or Astro-man? - "Television Fission"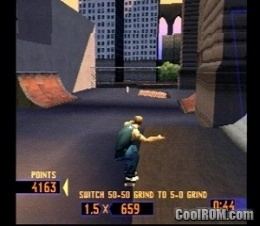 Grind Session Wikipedia