Covid-19
Greg Tate




Writer





Howard University








Vernon Reid, Brian O'Neal, Kevin O'Neal, Trevor Mathison




Everything But the Burden, Flyboy in the buttermilk, Midnight Lightning: Jimi Hen, 11 Years 9 Months - and 5 Days, Jose Parla: Walls - Diaries - a




Black Rock Coalition



Greg Tate is an African-American writer, musician, and producer. The focus of his writing has been African-American music and culture. He is a founding member of the Black Rock Coalition and the leader of Burnt Sugar.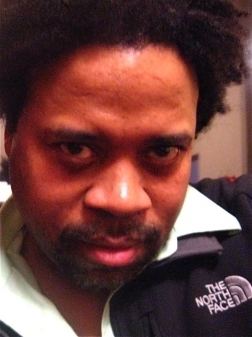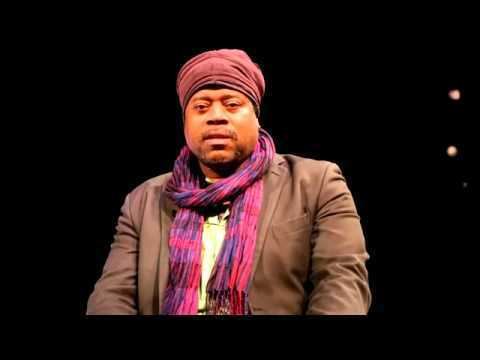 Tate was born and raised in Dayton, Ohio. When he was 13 years old, his family moved to Washington, D.C. He credits Amiri Baraka's Black Music and Rolling Stone, which he first read when he was 14, with stimulating his interest in collecting and writing about music. As a teenager, Tate taught himself how to play guitar. He attended Howard University, where he studied journalism and film.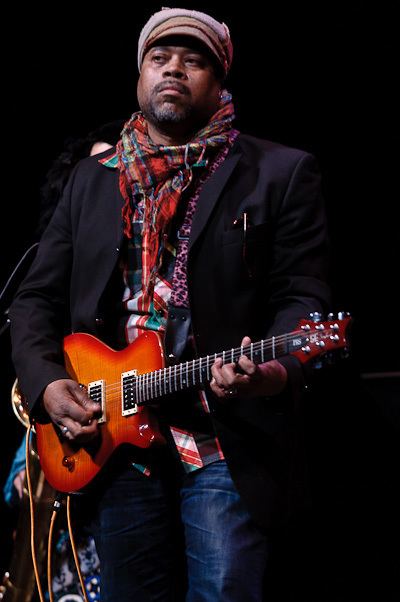 In 1982, Tate moved to New York City, where he developed friendships with other musicians, including James "Blood" Ulmer and Vernon Reid. In 1985 he co-founded the Black Rock Coalition with some of the African-American musicians he knew who shared a common interest in playing rock music.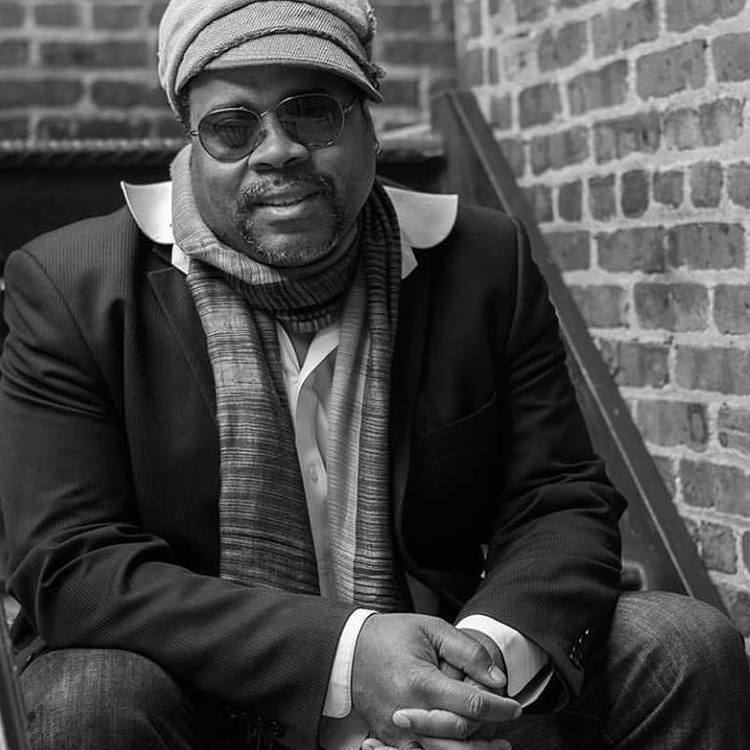 Tate became a staff writer for The Village Voice in 1987, a position he held until 2005. His work has also been published in The New York Times, The Washington Post, Artforum, Down Beat, Essence, JazzTimes, Rolling Stone, and VIBE. The Source described Tate as one of "the Godfathers of hip-hop journalism".
In 1999, Tate established Burnt Sugar, an improvisational ensemble that varies in size between 13 and 35 musicians. Tate described the band in 2004 as "a band I wanted to hear but could not find".
Tate has been a visiting professor of Africana studies at Brown University and the Louis Armstrong Visiting Professor at Columbia University's Center for Jazz Studies. In 2010, he was awarded a United States Artists fellowship.
Flyboy in the Buttermilk: Essays on Contemporary America. New York: Simon & Schuster. 1992. ISBN 0-671-72965-9.
Everything But the Burden: What White People Are Taking From Black Culture. New York: Broadway Books. 2003. ISBN 0-7679-0808-2.
Midnight Lightning: Jimi Hendrix and the Black Experience. Chicago: Lawrence Hill Books. 2003. ISBN 1-55652-469-2.
Flyboy 2: The Greg Tate Reader. Durham, N.C.: Duke University Press. 2016. ISBN 978-0-8223-6180-0.
James Brown's Body and the Revolution of the Mind. Riverhead Press.

(forthcoming)
Greg Tate Wikipedia