Covid-19
American




Greg Stimac





Artist





1976 (age 38–39)

Euclid, Ohio




Artist, Photography, Video, Sculpture




2013 Stanford MFA Thesis Exhibition




Columbia College Chicago



Greg Stimac (born 1976) is an American artist who lives and works in California.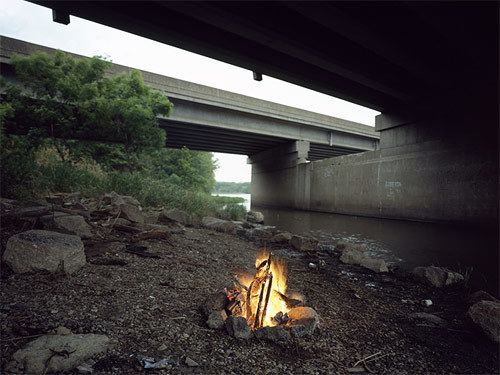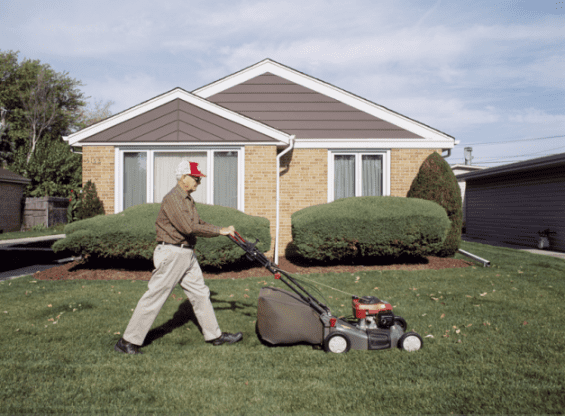 Greg Stimac was born a first generation Croatian-American in Euclid, OH. His interest in photography matured in Linda, CA, while attending Yuba Community College (1997-2002) where he practiced traditional darkroom processes. In 2002, his work was included in the Crocker-Kingsley: California's Biennial at the Crocker Art Museum, (Sacramento, CA) juried by artist Gladys Nilsson. He relocated to Chicago to finish his undergraduate education at Columbia College (2003-2005) and found employment at both the Museum of Contemporary Photography and the Croatian Ethnic Institute. From 2011-2013 Stimac attended graduate school at Stanford University.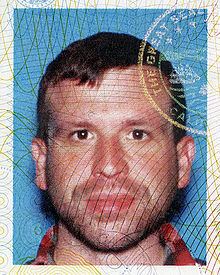 Stimac first gained attention for his serial photographic series titled "Recoil" (2005), a project made in collaboration with gun enthusiasts at unregulated shooting ranges in California and Missouri. Other subjects from this period include; lawn mowing, unattended campfires, urine-filled bottles at the roadside, and cars peeling out.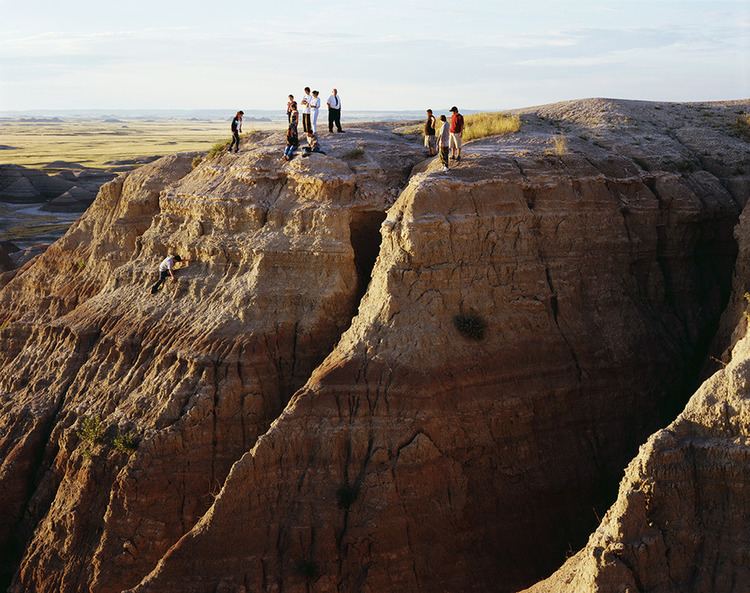 In 2009 Stimac collected ephemera on plexiglass plates attached to the grill of his car between destinations, then scanned them at road-side with a flatbed scanner. This work became a series loosely referred as "Driving Photographs" and served as a departure from his traditional photographic practice. Each individual image bears the point and destination as its title.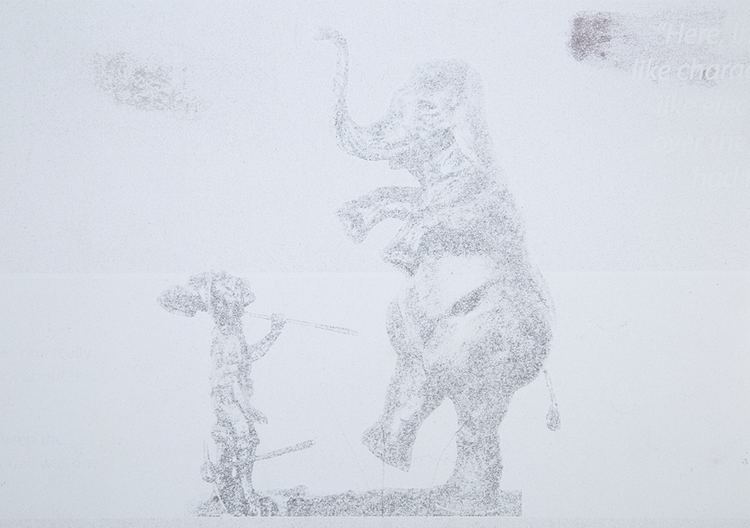 In recent work, Stimac continues to investigate myth and reality of American identity through its landscape, cultural traditions, folk heroes, and histories, with subject matter such as the Golden Spike, Old Faithful, the Flag of the United States, and America's Independence Day (the 4th of July). Stimac's work has been collected and exhibited by institutions such as the Museum of Contemporary Art, Chicago, the Walker Art Center, Minneapolis, the Nerman Museum of Contemporary Art, Overland Park, KS, the Carnegie Museum of Art, Pittsburgh, PA, the Museum of Contemporary Photography, Chicago, IL, the Berkeley Art Museum, Berkeley, CA, the San Francisco Museum of Modern Art, San Francisco, and the Yale School of Architecture, New Haven, CT.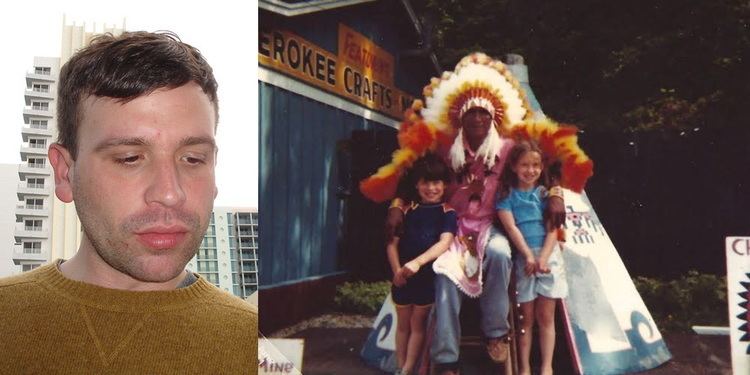 2013 Lost Spike, In The Pines, Jackson, WY
2012 The Long Stare, Andrew Rafacz Gallery, Chicago IL
2011 Empire, Andrew Rafacz Gallery, Chicago, IL
2010 Empire, New Capital, Chicago, IL
2010 Self-Titled, White Flag Projects, St. Louis, MO
2010 Self-Titled, Andrew Rafacz Gallery, Chicago, IL
2008 Recoil; Kaune, Sudendorf Gallery, Cologne, Germany
2007 Self-Titled, Museum of Contemporary Art, 12 X 12, Chicago, IL, 2007
2007 Mowing the Lawn, Bucket Rider Gallery, Chicago, IL
2013 The 7 Borders, Kentucky Museum of Art and Craft, Louisville, KY
2013 Stanford MFA Thesis Exhibition, Stanford, CA
2013 Fifteensixteenseventeeneighteennineteen (LAND AND SEA), Southern Exposure, San Francisco CA
2012 Self-Help Book Club, Thomas Welton Stanford Art Gallery, Stanford, CA
2011 Is This Thing On? / Screen Test, Contemporary Arts Center, Cincinnati, OH
2010 FAMILIAR: Portraits of Proximity, Kansas City Jewish Museum of Contemporary Art
2010 Whatever Was Splendid, (Curated by Aaron Schuman) Fotofest Biennial, Houston, TX
2010 Road to Nowhere (Curated by Natasha Egan), Fotofest Biennial, Houston, TX
2010 Faraway Nearby, Nerman Museum of Contemporary Art, Kansas City, KS
2009 Performance Anxiety, Souvenirs from Earth, Paris, France
2009 Hidden Places; Kaune, Sudendorf Gallery, Cologne, Germany
2008 USA Today, Museum of Contemporary Art, Chicago, IL
2008 Preview Berlin, Video Art Program Berlin, Germany
2008 Bad Moon, Andrew Rafacz Gallery, Chicago, IL
2008 Here you are; Kaune, Sudendorf Gallery, Cologne, Germany
2008 Worlds Away: New Suburban Landscapes, Heinz Architectural Center, Carnegie Museum of Art, Pittsburgh, PA
2008 Beyond the Backyard, Museum of Contemporary Photography, Chicago, IL
2008 Lawn Nation: art and science of the American lawn, Notebaert Nature Museum, Chicago, IL
2008 Worlds Away: New Suburban Landscapes, Walker Art Center, Minneapolis, MN
2008 This Land is Your Land, Museum of Contemporary Photography, Chicago, IL
2007 Photocentric, MNCP, Minneapolis, MN
2006 Are you Serious, Wendy Cooper Gallery, Chicago, IL
2006 In Sight, Museum of Contemporary Photography, Chicago, IL
2006 MixArt, James Hotel (Curated by Karen Irvine), Chicago, IL
2005 The New Chicagoans, Select Media Fest 04, Iron Studios, Chicago, IL, 2005
2005 Chicago Art Open, Chicago, IL
2004 Ultimatum, The Zoo, Chicago, IL
2002 Crocker Kingsley Biennial Art Exhibition (juried by Gladys Nilsson), Crocker Art Museum Sacramento, CA
2013 Public Culture Journal, Volume 25, No. 3, "Home is Where We Take It", by Greg Stimac
2013 Cabinet Magazine, Issue 49 "Death", "Forensic Topology", by Geoff Manaugh
2013 LAND AND SEA, OLD FAITHFUL INVERSION / EMPIRE, by Greg Stimac, Essay by Karsten Lund
2012 Daylight Magazine, Issue 9, "Cosmos", back cover
2011 Artslant, "Celebrate The independence of your nation by blowing up a small part of it", review by Abraham Ritchie
2011 The New Yorker, Photo Booth, "IN FOCUS: ON THE ROAD"
2010 The New Yorker, Photo Booth, "Frames From Fiction: Hunters"
2010 The Wall Street Journal, "Houston Is Hopping Thanks to FotoFest"
2010 Art in America Magazine, "Dispatches From the Brink", review by Jean Dykstra
2010 European Photography, Issue #87, "Greg Stimac"
2010 Art in America Magazine, review by Janet Koplos
2009 Le Monde 2, by Corine Lesnes
2008 Time Out Chicago, "A stake in the grass", by Madeline Nusser
2008 Dwell Magazine, "Suburban Subversion"
2007 Focus Fine Art Magazine
2007 Newcity Chicago, "Tip of the Week", review by Michael Weinstein
2007 Chicago Magazine, "Beyond the Lens"
2007 Chicago Sun Times, "America at work in modest mowing", Margaret Hawkins
2007 Time Out Chicago, review by Erik Wenzel
2007 Medill Reports Chicago, review by Sarah Baicker
2007 Museum of Contemporary Photography Newsletter, "Uber Punctum", by Rod Slemmons
2005 Chicago Reader, "The New Chicagoans"
Berkeley Art Museum, Berkeley, CA
Museum of Contemporary Art, Chicago IL
Museum of Contemporary Photography, Chicago IL
Museum of Modern Art Library, NY, NY
San Francisco Museum of Modern Art, San Francisco, CA
Museum of Contemporary Photography, Chicago
Museum of Contemporary Art, Chicago
Columbia College Chicago
The Wieland Collection, Atlanta, GA
Greg Stimac Wikipedia