Cinematography

Paul Vogel




Music director

Miklos Rozsa




Release date

December 29, 1954 (1954-12-29) (U.S.)

Cast

José Torvay

(Manuel (as Jose Torvay))




Similar movies

Interstellar

,

Self/less

,

Angel

,

Lost and Delirious

,

Feast of Love

,

Knock Knock




Tagline

Lovely GRACE KELLY in a new kind of man-danger!
Green Fire is a 1954 CinemaScope and Eastmancolor MGM movie directed by Andrew Marton and produced by Armand Deutsch, with original music by Miklós Rózsa. It stars Grace Kelly, Stewart Granger, Paul Douglas and John Ericson.
Contents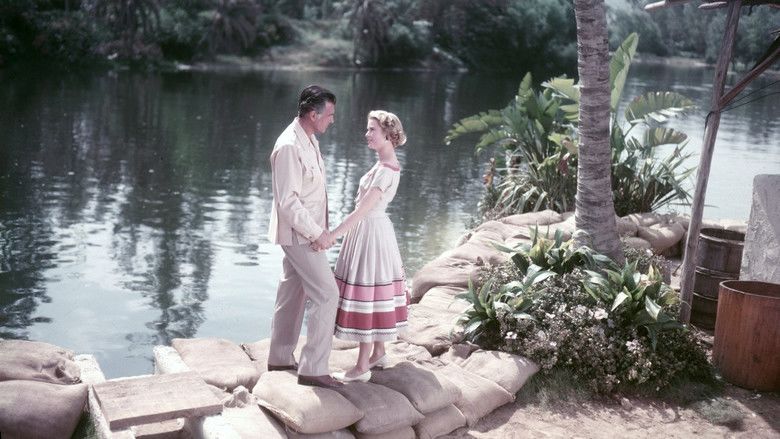 Plot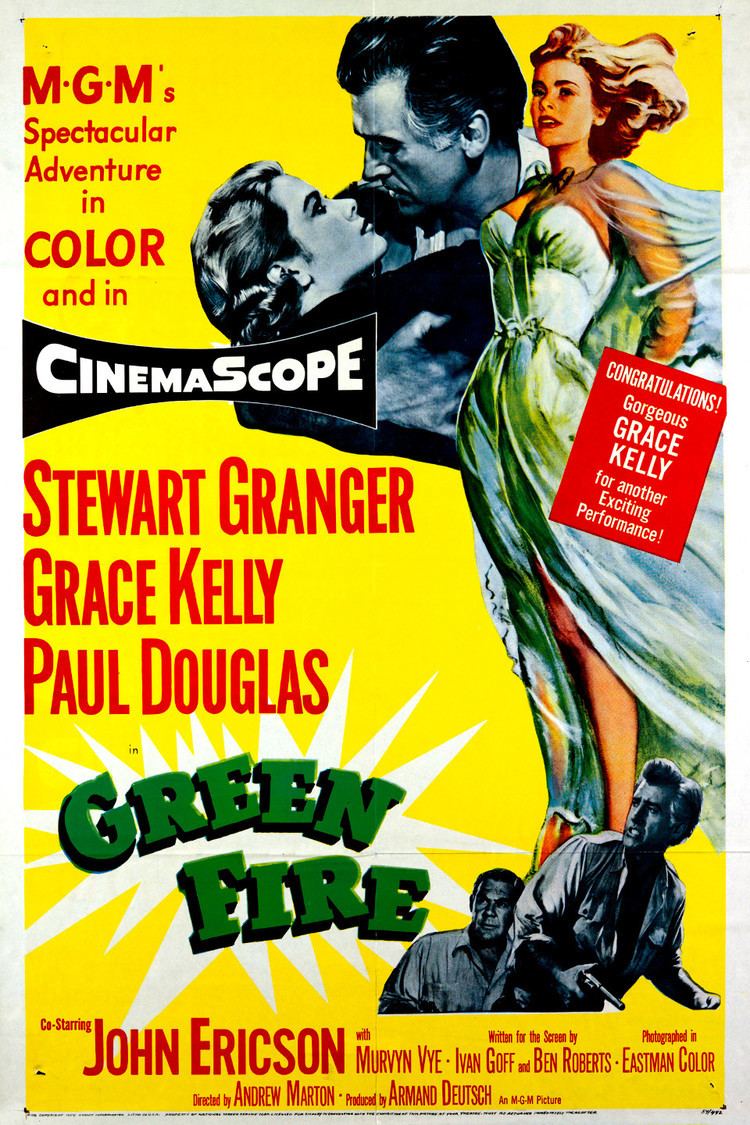 Rugged mining engineer Rian Mitchell (Stewart Granger) discovers a lost emerald mine in the highlands of Colombia, which had last been operated by the Spanish conquistadors. Rian is a man consumed by the quest for wealth. However, he has to contend with local bandits and a savage jaguar.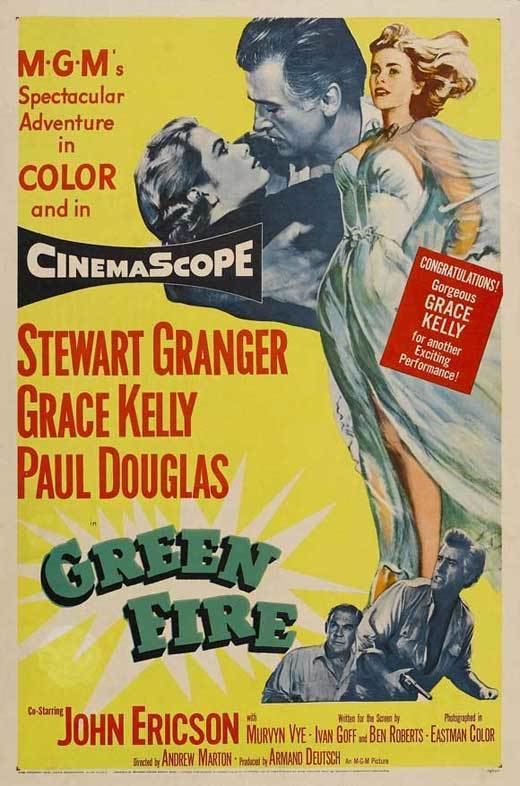 Taken to recuperate at the plantation home of local coffee grower Catherine Knowland (Grace Kelly) and her brother Donald (John Ericson), Rian manages to charm Catherine.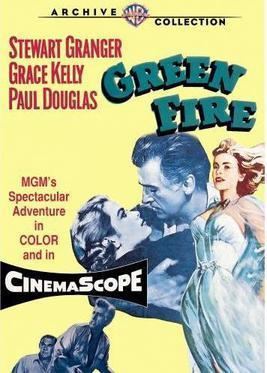 His partner, Vic Leonard (Paul Douglas), is preparing to leave Colombia on the next ship. Rian, anxious to get Vic's assistance to mine the emeralds, tricks him into staying. Returning to the mine, Rian first gets Catherine's cooperation and then resumes his romantic overtures.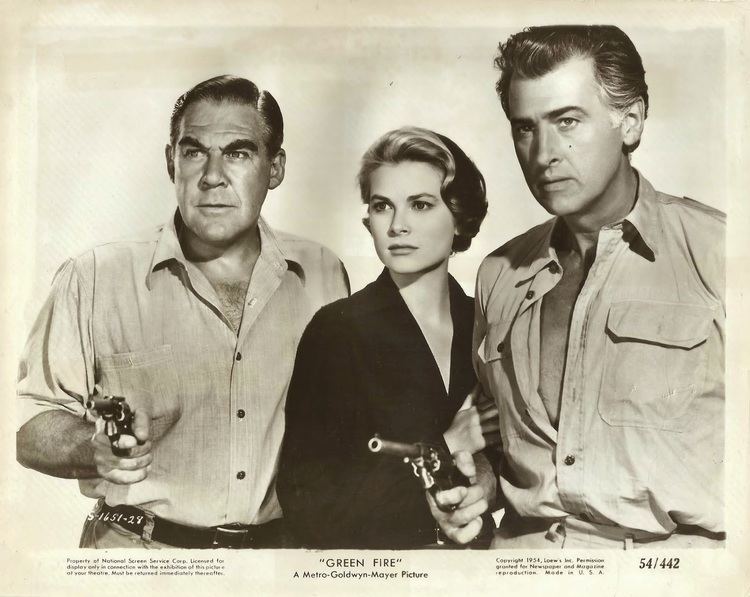 However, his greed to get the emeralds at any cost soon creates trouble. He comes into conflict with the chief of the local bandits, who threatens Catherine at her home. He also takes Donald into the mining operation, despite Donald's complete inexperience, solely in order to obtain the coffee plantation workers on for his mining needs. This, however, means that Catherine does not have enough workers available to pick the coffee when harvest time arrives. Rian's mining operations also put the plantation at risk of flooding.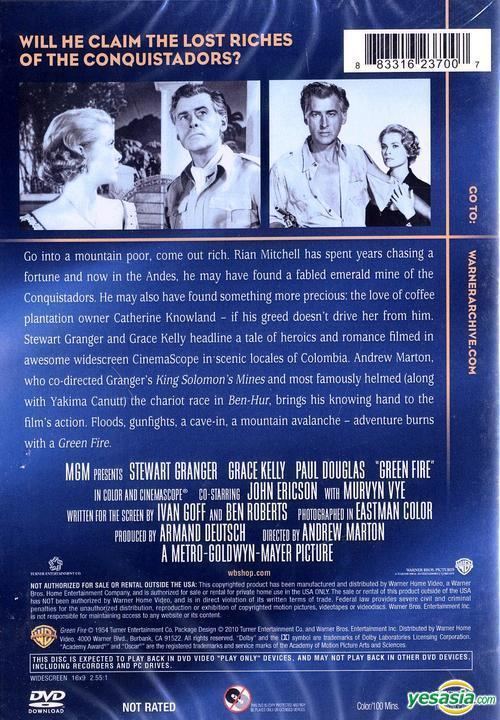 When a tragic accident at the mine site kills Donald, even Vic abandons his old friend Rian and sets out to help Catherine with her harvest, all the while harboring his own passion for the beautiful young woman.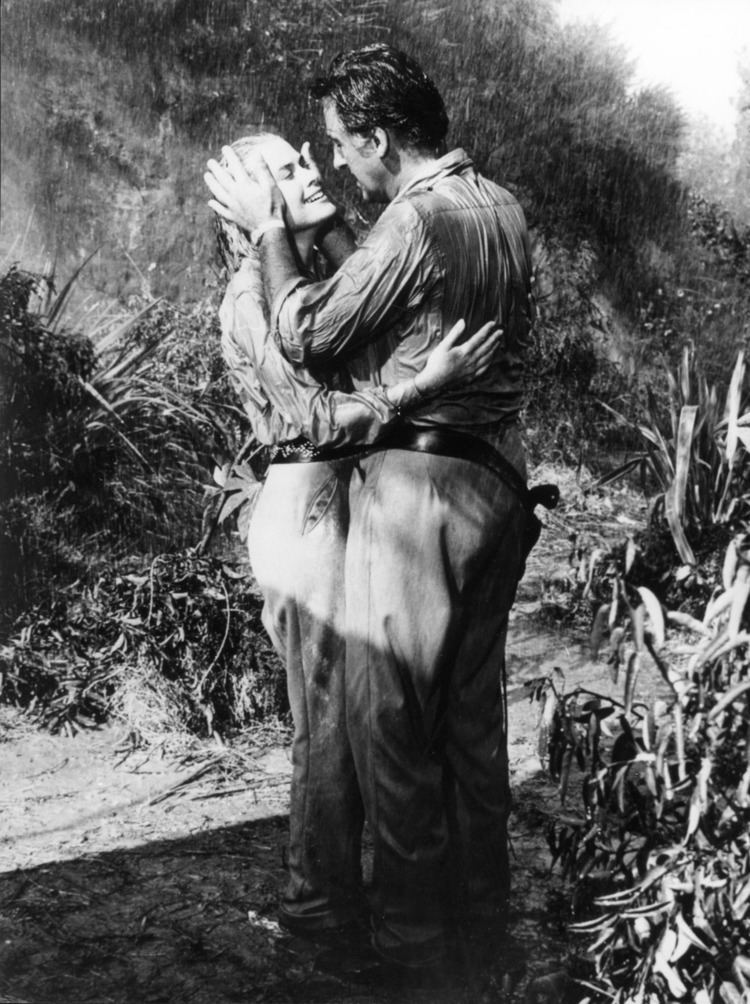 It takes a final shootout between the bandits and Rian's men, in which Catherine and Vic do support him, for Rian to finally come to his senses and realize his mistakes. At great risk to himself, he sets in place an explosion of dynamite that not only diverts the water away from Catherine's plantation, but also buries the mine under tons of rubble, from where it can no longer be reached. Rian then reunites with a forgiving Catherine.
Cast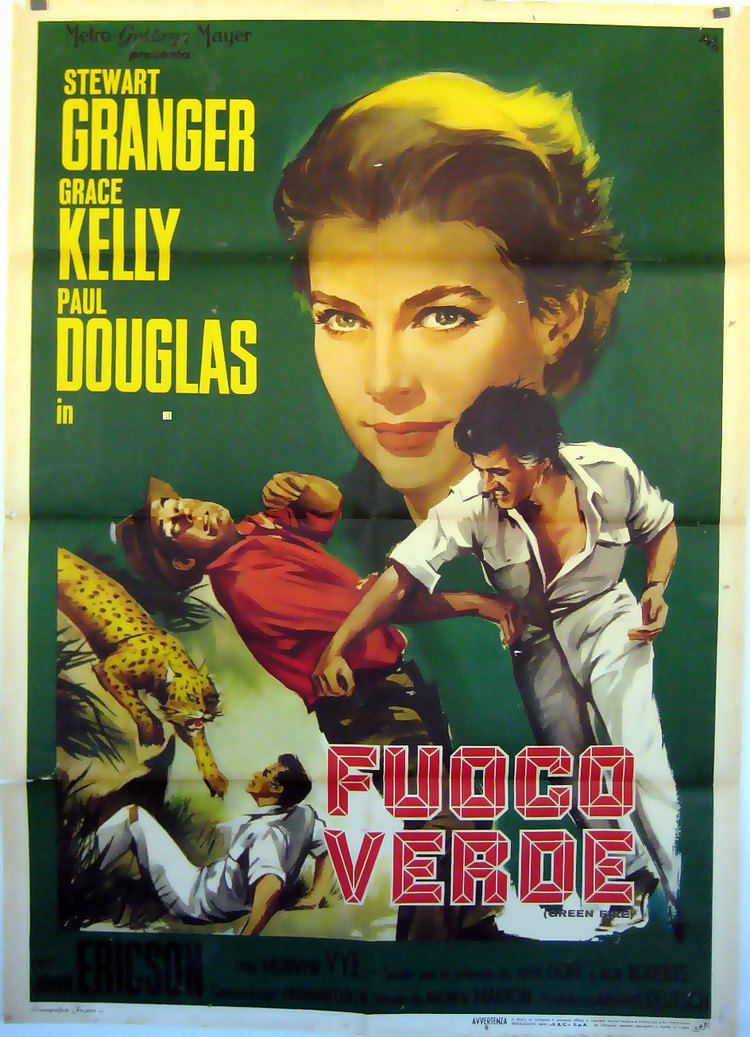 Stewart Granger as Rian X. Mitchell
Grace Kelly as Catherine Knowland
Paul Douglas as Vic Leonard
John Ericson as Donald Knowland
Murvyn Vye as El Moro
José Torvay as Manuel (as Jose Torvay)
Robert Tafur as Father Ripero
Joe Dominguez as Jose
Nacho Galindo as Officer Perez
Charlita as Dolores
Natividad Vacío as Hernandez
Rico Alaniz as Antonio
Paul Marion as Roberto
Bobby Dominguez as Juan
Production
In common with all MGM CinemaScope films at the time (1954), it was filmed in both a CinemaScope and a non-anamorphic 4 x 3 version for screening in cinemas that hadn't yet converted to CinemaScope.
The film was originally announced as a vehicle for Ava Gardner, then Eleanor Parker, with Clark Gable to co star.
Grace Kelly was under contract to MGM, which released Green Fire, though she was often dissatisfied with the roles that MGM gave her. She made many of her more famous and critically acclaimed films while loaned out to other studios such as Universal and Paramount.
The mining and plantation scenes were shot on location in rural Colombia. The cast and crew ostensibly endured many weeks of miserable weather to give the film its very realistic look. Several exteriors, however were filmed in the Hollywood Hills, just off of Mulholland Drive, where the production company received permission to cut steps into part of the hill.
The author of the memoir Green Fire, on which the film was based, was Major Peter William Rainier 1890–1946, a South African whose great-great-grand-uncle was the person that Mount Rainier, Washington was named after (by the explorer George Vancouver).
Reception
According to MGM records the film earned $1,829,000 in the US and Canada and $2,631,000 elsewhere, resulting in a profit of $834,000.
In France, the film recorded admissions of 2,048,836.
References
Green Fire Wikipedia
(Text) CC BY-SA
Green Fire IMDb
Green Fire Rotten Tomatoes
Green Fire themoviedb.org