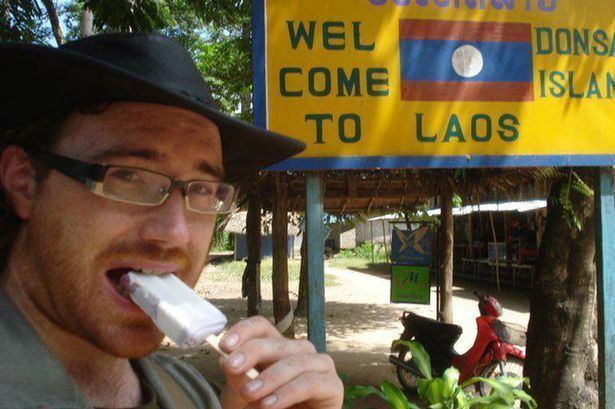 Graham Hughes was born in Liverpool in 1979. He attended Blackmoor Park School and the Liverpool Blue Coat School, studying English, General Studies, History, and Politics at A-Level. He read Politics and Modern History at the University of Manchester and graduated with a 2:1 BA Honours degree in 2000. He moved to Orrell Park and set up a video production company firstly in Dale Street and then in the Baltic Triangle.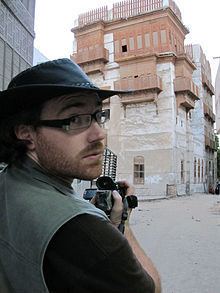 The Odyssey Expedition was a quest to drop in on every one of the 193 UN member states. For the United Kingdom, Hughes visited all of the four constituent countries that make up the kingdom, and counted the UN member state as four separate countries. Hughes also visited the non-member state of Vatican City, as well as the partially recognized non-member states of Palestine, Western Sahara, Kosovo, and Taiwan, for a total of 201 "countries" without flying. He says people tend to wonder how he got into the further-out countries like North Korea, Iraq and Afghanistan, but he says they were the easy ones.
Before embarking on the journey, Hughes contacted Guinness World Records to agree in advance the rules of his unique journey. They were: no flying as part of the journey, no private taxis over long distances (shared "bush" taxis were okay), no hitch-hiking, Hughes could not drive a vehicle or ride a motorbike as part of the journey (Guinness World Records does not permit people to "race" on public roads in private vehicles in order to set or break records), he must set foot on dry land (sailing into territorial waters did not count) and no travelling to far flung territories and counting them as a visit to the motherland. Private transport was permitted over short distances (such as taking a private taxi across town), private transport was also permitted over water and he was allowed to take a break from the journey for personal reasons so long as he did not fly as part of the journey and he returned to the exact spot from which he left, something he did twice on his landmark journey. It was agreed that the clock would not stop.
Hughes completed his expedition on Monday 26 November 2012 after entering South Sudan. He travelled overland back to his hometown of Liverpool to keep the spirit of The Odyssey.
Guinness World Records were reportedly unhappy with his entry into Russia as it was the only country he entered without passing an official border post. In January 2013 Hughes returned to Russia, this time with an official visa.
While on The Odyssey Expedition, Hughes helped raise funds and awareness for the charity WaterAid.
On December 12, 2013, Hughes was declared the winner of SOS Island, a Survivor-like show featuring Les Stroud which relied on social media to promote Samsung products on a desert island setting. The prize was $100,000 towards a future island adventure of his choice.
Hughes set a new Guinness World Record by visiting "133 countries in one year by scheduled ground transport" during the first year of his four-year journey.
In February 2014, it was announced that Guinness World Records had confirmed Hughes's Odyssey Expedition was "The fastest time to visit all countries by public surface transport" (4 years and 31 days) after an extraordinarily long verification process. Marco Frigatti, Head of Records at Guinness World Records was quoted as saying "I can't remember a more absorbing record to verify in recent years."
Hughes's personal video log of his trip has been converted into a television series called "Graham's World" on the National Geographic Adventure channel. It is an eight-part series covering Hughes's first year traveling to every country in the Americas, Europe and most of Africa from January 2009 - December 2009. Highlights of the trip included imprisonment in the Republic of the Congo, getting caught sneaking into Russia, and running the blockade into Cuba. He was arrested in Estonia and Cameroon and spent jail time in Congo and Cape Verde.
With his company, Hydra Studios, he has written and directed a number of short films and won the inaugural Liverpool 48 Hour Film Challenge in 2006. Hughes has worked for World Challenge Expeditions, producing several travel videos. He has also been heavily involved in the Liverpool music scene, shooting or producing videos for Hot Club De Paris, The Dead 60s, The Basement, (We are) Performance, Peter And The Wolf, Lyons And Tigers, China Crisis, The Coral, The Real Kicks, The Sonic Hearts, Metro Manila Aide, White Rose Movement and filming for the release of the Arctic Monkeys second album, Favourite Worst Nightmare.
In the summer of 2013, Hughes's "One Second Every Country" YouTube video went viral, amassing almost one million views in just a few weeks, which led to appearances on BBC News and CBS This Morning as well as articles about his travels on Buzzfeed and Esquire.