Farmer is an official Legend of Australian rules football, and he revolutionised ruckwork and handballing. The Graham Farmer Freeway in his hometown of Perth is named in his honour.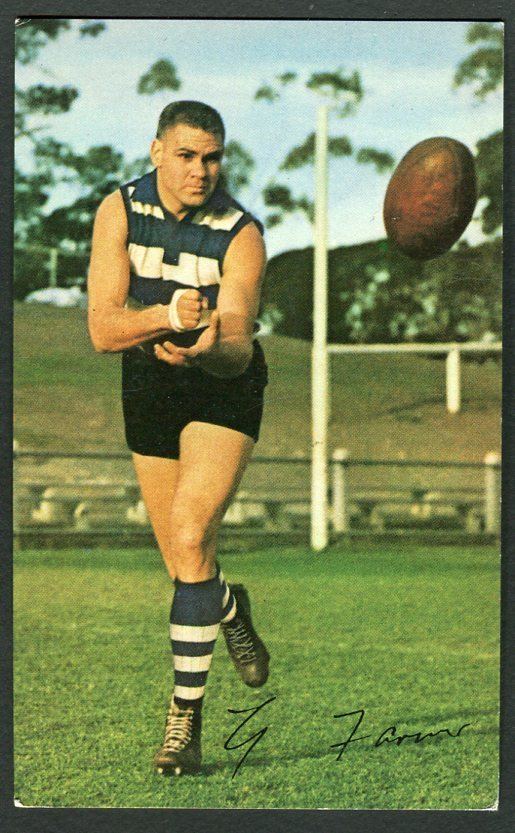 Farmer was born in Hillcrest Hospital, North Fremantle and brought up at Sister Kate's orphanage in Queen's Park. Farmer said, "If it had not been for Sister Kate's, I would have had an ice block's hope in hell of ever leading a normal life. I owe her and all her dedicated helpers everything – for giving me the chance to make something of myself. I was one of the lucky ones." A bout of poliomyelitis left Farmer with his left leg shorter than his right leg. According to Farmer, he was nicknamed "Polly the Parrot" as a six-year-old because people thought he chattered away like a parrot. At high school, Farmer was spotted by talent scouts for East Perth Football Club, and joined the team.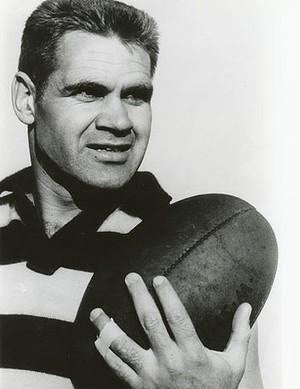 Farmer began his top-level career with the East Perth Football Club in the West Australian National Football League (WANFL) in 1953. Farmer played 176 games from 1953 to 1961 with East Perth. During this time he won the club's Fairest and Best award seven times, and was a member of their 1956, 1958 and 1959 Premiership teams. In 1956, he was awarded a Simpson Medal for his performance against South Australia in the Perth Carnival, and later he also awarded the Tassie Medal for being judged best in the Carnival overall. He was awarded the WANFL's highest individual honour, the Sandover Medal, in 1956 and 1960. He also tied for the medal in 1957 with East Fremantle's Jack Clarke but lost on a countback; he was awarded that medal in 1997 when the WAFL awarded retrospective medals for those who missed out on countbacks. In 1959 he was awarded the Simpson Medal for being best on ground in the Grand Final. He was awarded another Simpson Medal in 1961 for his game against Victoria in the Brisbane Carnival.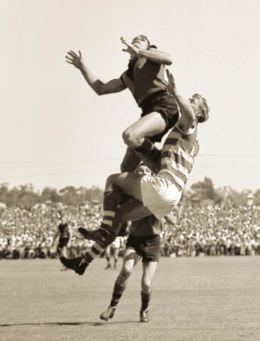 Farmer attracted interest from Victorian clubs; at the end of 1955, he was signed by the Richmond Football Club for £200, but (as was not uncommon at the time), he never made the move, remaining in Perth for the next six years. He was later recruited by Bob Davis to the Geelong Football Club in the VFL in 1962. In the opening moments of his debut for Geelong in 1962, Farmer severely injured his knee, causing ligament damage, and missing the rest of the season. Farmer returned in 1963, winning a Premiership with Geelong and coming equal-second in the Brownlow Medal behind winner Bob Skilton. Farmer played 101 games for Geelong from 1962 to 1968, won the team's Fairest and Best in 1963 and 1964, and captained the team from 1965 until 1967.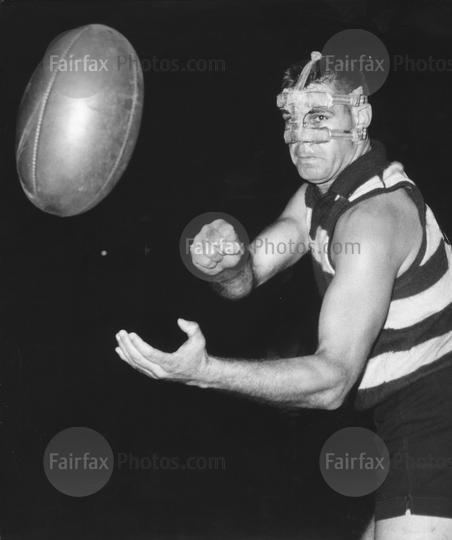 For 1968, Farmer desired to return home to Western Australia. Although he had trained briefly with East Perth during 1967 as part of a testimonial to retired Royal teammate "Square" Kilmurray, accepted the role of captain/coach with the West Perth Football Club, rivals to his former club, East Perth. He led West Perth to premierships in 1969 and 1971, both times defeating East Perth in the Grand Final. In 1969, Farmer received his fourth Simpson Medal during the AFC Championships in Adelaide. He retired from playing football in 1971, aged 36, after 79 games with West Perth.
Not involved in top level football in 1972, Farmer returned to the VFL as coach of the Geelong Football Club from 1973 to 1975. Farmer and the club's committee had an increasingly strained relationship, and Farmer quit in 1975. He returned to the WANFL, coaching East Perth from 1976 to 1977 with some success, and he coached the first Western Australian state of origin team in 1977. Farmer was sacked as coach of East Perth in 1977 due to conflict, and replaced by Barry Cable in 1978. Farmer said, "When the going gets tough a club should stick together and fight to beat it. But some people chip and chip at the ground underneath you in trying to find someone to blame. I do my best in football and I have no time to protect my back, so it's left wide open. Maybe that's a lot of my trouble."
During his career, Farmer played a record 31 games for Western Australia, five games for Victoria, and was selected in the All-Australian team in 1956, 1958 and 1961. He played 356 league games in total, including 30 finals, 10 grand finals and six premierships: in fact the team for which he played contested the finals every season from 1956 to 1969.
Farmer was a strong, skilled and mobile ruckman. At 191 centimetres (75 in) tall and weighing 94 kilograms (207 lb), Farmer had a naturally high leap that helped him to win ruck contests easily. Farmer practiced handballing through car windows at the car yard where he worked, and one of his football legacies is changing handballing from a last-resort option to a "dangerous offensive weapon". According to Geelong player Sam Newman, "without speaking one word he [Farmer] taught me everything I know. I watched how a man overcomes not the physical, not the mental, but the spiritual – that's the most important – he was an absolute star, about one decade, one century ahead of his time".
In 1956, Farmer met a Tasmanian woman holidaying in Perth named Marlene, and they married in 1957. They have three children, Brett, Dean and Kim. In the 1960s, former Geelong player Neil Trezise approached Farmer about representing the Australian Labor Party in the seat of Corio. Farmer declined.
Farmer established the Polly Farmer Foundation, joined by Sir Ronald Wilson, former High Court judge, Fred Chaney, former Minister for Aboriginal Affairs, and Greg Durham, chief executive of Geelong Football Club. One of the foundation's patrons is Ernie Dingo. Farmer explained, "I want the foundation to be of practical assistance to young Aboriginal people with potential to do something with their lives… Not just sport, but in the professions and business. We want to develop links with the tertiary institutions and make sure Aboriginal people become leaders."
Farmer and his wife Marlene sold their house in 1992 and ran a two-star Southway Auto Lodge motel in South Perth until 1998,. Farmer said the business failed due to the downturn in the Asian economy and a 40% drop in tourist numbers, and left him with no money or assets. He said, "We have nothing and we are back to square one. But we didn't borrow money to keep the business going. All my life I have helped myself and there is no reason why I can't still do that". Farmer and Marlene were given temporary accommodation in the caretaker's flat in the Main Roads building. Two fundraising events were organised in Perth and Melbourne by John Watts, Bob Davis and Sam Newman, raising $120,000. A trust fund was established with the money and a small villa bought in Innaloo.
In 1971 he became the first Australian footballer to receive a Queen's honour when he was named a Member of the Order of the British Empire (MBE) in the New Year honours list. Farmer's name was included in the 150 bronze tablets set into the footpath along St Georges Terrace, Perth that commemorate notable figures in Western Australia's history, as part of the WAY 1979 celebrations. He was inducted into the Sport Australia Hall of Fame in 1985.
On 6 October 1997, WA Transport Minister Eric Charlton announced that the $400 m Northern City Bypass would be named the Graham Farmer Freeway. Charlton said, "He already has a place in WA sporting folklore and it is fitting that a showpiece of the city's transport network should bear his name… The northern traffic bypass system links West Perth and East Perth which are, coincidentally, the two districts which Graham Farmer represented with distinction on the football arena".
He was inducted into the inaugural Australian Football Hall of Fame in 1996 as one of the twelve official "Legends", and then into the West Australian Football Hall of Fame in 2004. He has been nominated as the first ruckman in every Team of the Century for each of the two leagues and three clubs for which he participated, plus the Indigenous Team of the Century, in which he was the captain. In 2008, Farmer was named at number 5 in The Age's top football players of all time. Farmer is depicted contesting a boundary throw-in with Carlton ruckman John Nicholls (the other ruckman in the AFL Team of the Century) in Jamie Cooper's painting the Game That Made Australia, commissioned by the AFL in 2008 to celebrate the 150th anniversary of the sport.
Farmer is also depicted in the rare 1963 Scanlens football card series, which due to production problems during the printing process, is now considered one of the rarest and most valuable trading cards in Australia.