Grady Bryant







Grady Lee Bryant (born January 17, 1940) is an American drag racing competitor and author. Bryant set several world records in National Hot Rod Association and American Hot Rod Association, is a member of the Texas Drag Racing Hall of Fame, and raced one of the first Alcohol Funny Cars to receive corporation backing.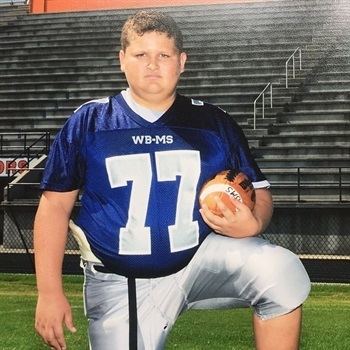 Bryant was born in Kiowa, Oklahoma. His family moved to Carlsbad, New Mexico in 1943, and he graduated from Carlsbad High School in 1958. He received a degree from one of the James Kirk diploma mills called University of San Gabriel Valley. Bryant volunteered for the United States Army in 1962. When discharged, Bryant teamed up with Dick Harrell to win the 1963 AHRA WinterNationals in a modified Z11 Chevrolet Big-Block engine. In 1964 Bryant was offered his first corporation car from Chevrolet. That car set several NHRA and AHRA records. In 1965 Bryant was offered a Chevy Malibu which ran in B factor experimental. Bryant and his wife moved to Texas and teamed up with Roger Caster and companied the 1966 Chevy II funny cars Sump-In-Else in the match race wars between Chevy, Ford, and Chrysler. In 1969 Bryant raced one of the first ZL1 Aluminum 427 Cameos to race in the Pro Stock Class of NHRA and AHRA, which won runner-up at the Spring National in Tulsa, Oklahoma.
In 1987 Coors chose Bryant to represent their Herman Josephs brand (now part of AC Golden Brewing Company) in Alcohol Funny Car. In 1989 Bryant was involved in one of the most spectacular crashes in drag racing history at the 1989 TRW Sportsman All Stars at Columbus, Ohio when both parachutes did not open and all the brakes failed, hitting the sand at approximately 240 miles per hour, propelling the car into a sommersault. Bryant walked away unhurt. The car was rebuilt and Bryant won the division 4 NHRA title the same year. After retiring from drag racing, Bryant wrote the book Match Race Madness. Bryant also wrote three novels, Cause of Action, Roswell One the final chapter, and The Devils Bible the lost tablets and a second drag racing book, Drag Race Fever. Bryant wrote, produced and starred in the cult movie The Legend of Booger Red, also starring Ron Capps and Tommy Johnson. Jr.
Bryant, Grady (1995). Match Race Madness: The Book. Pro-Mo-Sport Publications ASIN B0006QKBCK
Bryant, Grady (2011). Roswell One: The Final Contact.. CreateSpace, ISBN 9781456460044
Bryant, Grady (2009). The Devils Bible: The Lost Tablets. CreateSpace, ISBN 9781449572372
Bryant, Grady (2011). Cause of Action. CreateSpace, ASIN B0055TCLS0
Grady Bryant Wikipedia