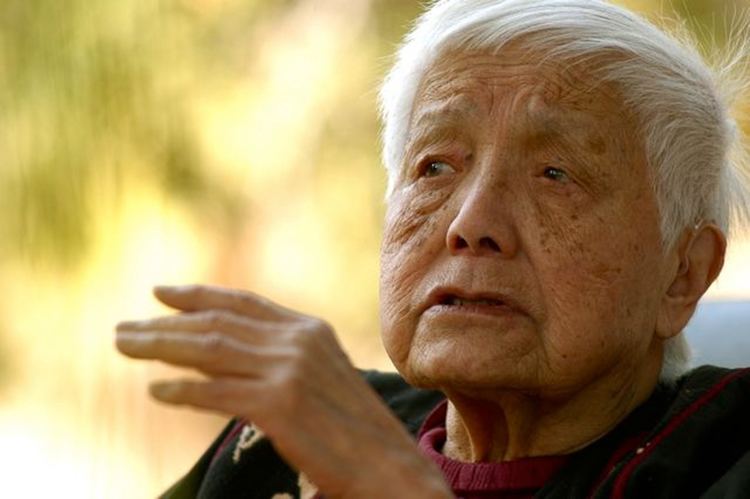 Boggs was born on June 27, 1915, in Providence, Rhode Island, above her father's restaurant. Her Chinese given name was Yu Ping (玉平), meaning "Jade Peace." She was the daughter of Chin Lee (1870–1965), originally from Toishan in China, and Yin Lan, his second wife, who would become an early feminist role model for Boggs.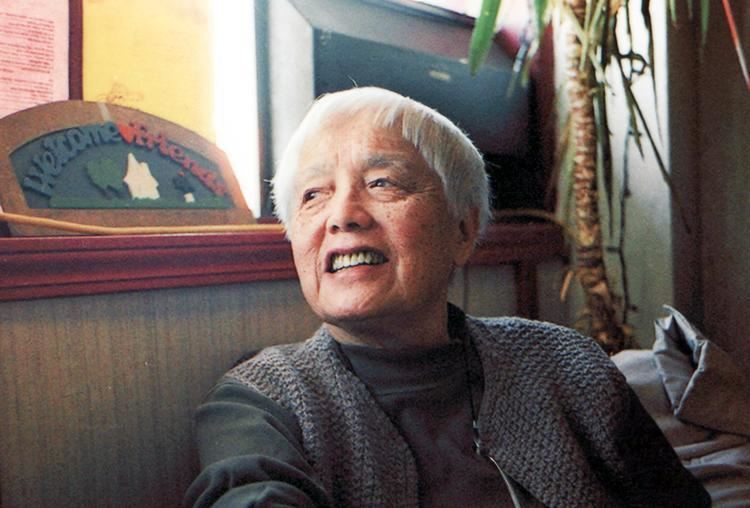 Lee's first wife was unable to give birth to sons and so he left her for a younger woman. Yin Lan was born into the Ng family who were so poor that her uncle sold Yin into slavery, but she escaped. That same uncle arranged the marriage of Boggs's parents. Her father migrated to the United States with his second wife, landing in Seattle, Washington, in 1911.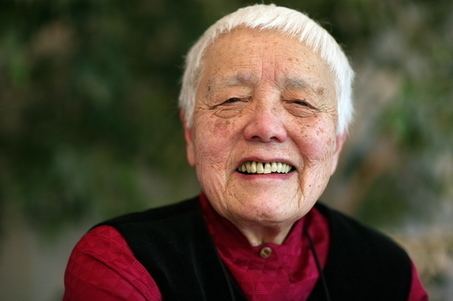 On a scholarship, Boggs went on to study at Barnard College, where she was influenced by Kant and Hegel. She graduated in 1935 and in 1940 received her Ph.D. in philosophy from Bryn Mawr College, where she wrote her dissertation.
Facing significant barriers in the academic world in the 1940s, she took a low-paying job at the University of Chicago Philosophy Library. As a result of their activism on tenants' rights, she joined the far-left Workers Party, known for its Third Camp position regarding the Soviet Union, which it saw as bureaucratic collectivist. At this point, she began the trajectory that she would follow for the rest of her life: a focus on struggles in the African-American community.
She met C. L. R. James during a speaking engagement in Chicago and moved to New York. She met many activists and cultural figures such as author Richard Wright and dancer Katharine Dunham. She also translated into English many of the essays in Karl Marx's Economic and Philosophical Manuscripts of 1844 for the first time. She soon joined the Johnson-Forest tendency led by James, Raya Dunayevskaya and Lee. They focused more centrally on marginalized groups such as women, people of color and youth as well as breaking with the notion of the vanguard party. While originally operating as a tendency of the Workers Party, they briefly rejoined the Socialist Workers Party before leaving the Trotskyist left entirely. The Johnson-Forest tendency also characterized the USSR as State Capitalist. She wrote for the Johnson-Forest tendency under the party pseudonym Ria Stone. She married African-American auto worker and political activist James Boggs in 1953 and that same year moved to Detroit, where they continued to focus on Civil Rights and Black Power Movement activism.
When C. L. R. James and Raya Dunayevskaya split in the mid-1950s into Correspondence Publishing Committee led by James and News and Letters led by Dunayevskaya, Grace and James supported Correspondence Publishing Committee that James tried to advise while in exile in Britain. In 1962 the Boggses broke with James and continued Correspondence Publishing Committee along with Lyman Paine and Freddy Paine, while James' supporters, such as Martin Glaberman, continued on as a new if short-lived organization, Facing Reality. The ideas that formed the basis for the 1962 split can be seen as reflected in James' book, The American Revolution: Pages from a Black Worker's Notebook. Grace unsuccessfully attempted to convince Malcolm X to run for the United States Senate in 1964. In these years, Boggs wrote a number of books, including Revolution and Evolution in the Twentieth Century with her husband and focused on community activism in Detroit where she became a widely known activist.
She founded Detroit Summer, a multicultural intergenerational youth program, in 1992 and was the recipient of numerous awards. Additionally, Boggs' home in Detroit also serves as headquarters for the Boggs Center to Nurture Community Leadership. The Boggs Center was founded in the early 1990s by friends of Grace Lee and James Boggs and continues to be a hub for community-based projects, grassroots organizing, and social activism both locally and nationally.
Her autobiography, Living for Change, was published in 1998. As late as 2005, she continued to write a column for the Michigan Citizen newspaper, and her book The Next American Revolution: Sustainable Activism for the Twenty-First Century was published in 2011. Her life is the subject of the documentary film American Revolutionary: The Evolution of Grace Lee Boggs (2013), produced and directed by the American filmmaker Grace Lee. In 2014, The Social Justice Hub at The New School's newly opened University Center was named the Baldwin Rivera Boggs Center after activists James Baldwin, Sylvia Rivera, and Grace Lee Boggs.
After turning 100 in June 2015, Boggs died on October 5, 2015.
The dual biography In Love And Struggle: The Revolutionary Lives of James and Grace Lee Boggs, by Stephen M. Ward, was published in 2016.