Founder

Rev. Robert Fisher

Colors

Brown, Khaki, Pink

Motto

In Unum Luceant(May We Shine as One)

Houses

Cozens, Erekosima, Fisher, Kent, Niger, Nile, School, Simpson, Wareham, New, Extension

Hours

Open today · 7AM–6PMFriday7AM–6PMSaturdayClosedSundayClosedMonday7AM–6PMTuesday7AM–6PMWednesday7AM–6PMThursday7AM–6PM
Government college umuahia convention 2013
Government College Umuahia, or GCU, is a secondary school for boys located on Umuahia Ikot Ekpene Road in Umuahia, Nigeria.
Contents
Twenty years after the establishment of Kings College, the first government-owned high school, by the British colonial government, three similar public schools were founded in 1929. These three institutions, Government College Umuahia (GCU), Government College, Ibadan and Government College Zaria (Barewa College), were designed to follow the traditions of British public schools such as Eton, Harrow and Winchester. The GCU was known as the 'Eton of the East,' at that time because it was located in Nigeria's orient and was known for its elite standards and selectivity.
Rev. Robert Fisher was the founding principal of GCU.
On December, 22nd 2014, a Deed of Trust was signed with the Abia State government, thereby vesting the Fisher Educational Trust with all legal interests, rights and power pertaining to ownership, management, operation, control and funding of Government College Umuahia. The trust was set up by the Old Boys of the College.
Government college umuahia restoration project
History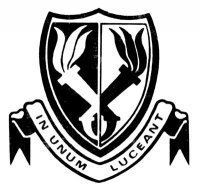 In 1927 the British Colonial Government in Lagos started three new secondary schools for boys, namely a school in Ibadan (Government College, Ibadan), in Zaria (now Barewa College) and in Umuahia (Government College Umuahia). Kings College, Lagos had started twenty years earlier in 1909. These four schools were modeled after the famous English public schools – Eton and Harrow. The Queens College, Lagos (for girls) had opened that year. The onus for starting the Government College Umuahia fell on an English educator, mathematician, and Anglican priest, the Rev. Robert Fisher who had been a teacher at the Achimota College, Accra, and education administrator in the Gold Coast, now Ghana. He served as the first principal of the Government College Umuahia from 1929-1939.
Robert Fisher arrived in Umuahia in 1927 and acquired land of 10 square miles (26 km2). On January 29, 1929 he opened the gates of the school to 25 students drawn from all parts of Nigeria and West Africa, but with catchment in Eastern Nigeria, and the Southern Cameroons. The Government College Umuahia began in 1929 as a teacher training institute and in 1930, converted to a secondary school. Fisher ran this school until 1939 when, at the start of the 2nd World War, he left for England on retirement. The school was closed thereafter, and for three years it was used as a Prisoner of War camp for detaining German and Italian prisoners captured in Cameroon by the British.
Academics
GCU has drawn students from among the best performing from Nigeria and Southern Cameroons. It has classrooms and laboratories. Its students consistently achieve high scores in exam results at SSCE, O-Level and A-Level. All students complete core courses in the Arts and Sciences.
Students participate in sports like cricket, hockey, handball and football There are two standard fields (the Upper and Lower fields), cricket pavilions, seven lawn tennis courts, basketball court; and Olympic-size track field. It has a nine-hole golf course; a botanical garden, and an aquarium.
The English artist and archeologist, Kenneth C. Murray, pioneered modern art education in Nigeria when he left Balliol College, Oxford and arrived Nigeria in 1927 to teach art. He taught art at the Government College Umuahia from 1933-1939 and started the Art Gallery which had in its collection, the works of C.C. Ibeto, Uthman Ibrahim, and the early charcoal drawings of Ben Enwonwu. The gallery was looted and destroyed during the Nigerian-Biafra civil war (1967–70), when the school was closed to serve as the General Staff Headquarters of the secessionist Republic of Biafra. K.C. Murray himself had left Umuahia in 1939 to become Director/Surveyor of Nigerian Antiquities, and the editor of the Nigeria Magazine from work he did at Umuahia.
The Government College Umuahia also had an Officer Cadet Corps that offered instruction camps in field drills, and adventure training. It produced professionally trained military officers before the Nigerian civil war including General George Kurubo, first Southern Nigerian to be trained at Sandhurst and first Nigerian Chief of the Nigerian Air Force; General Alex Madiebo, General Officer Commanding the defunct Biafran Army, General Patrick Anwunah, Tony Eze, Tim Onwuatuegwu, C.C. Emelifonwu, Ibanga Ekanem, August Okpe, Col. (Dr.)Bassey Inyang, etc.
Government College Umuahia also produces an unusual high number of literary elite who influenced African Literature more than any other educational institution.
Decline
The Government Colleges had first class facilities; the best teachers, and a place like the Government College Umuahia had the feel of a typical English environment. In some ways, it was unsustainable, given that the students were socialized in enclosures that seemed generally to overlook the general condition of the rest of the country. But it was a great thing happening at Umuahia and such other places; it only needed, rather than its destruction, an upgrade of the standards found in these places in other places. In any case, the Government College Umuahia, like its sister schools soon came to suffer the Nigerian malaise. GCU's quality declined substantially over the past 40 – 45 years. The decline has its roots in the Nigeria – Biafra civil war which was fought between 1967 – 1970. The school was closed for the period of the war, and afterwards things went progressively worse. The period after the war was one of desperation, deprivation and dearth of resources. The military administration eventually took over schools; discipline and merit were disregarded. These developments had grave implications for staff, students and the standards the school kept pre-war. Entry standards were no longer adhered to for all sorts of reasons. Nothing was spared, from library to laboratories, classrooms, dormitories, sports pitches, the well manicured lawns and the paved roads. Starting from the mid-1980s, funding for such places as Umuahia dried up. The austerity measures, and the IMF rules, had as one of its great victims, such public schools; proper funding of public education, and for schools like GCU that once had special government funding became the first victims. The creation of states also reduced its orbit, as each state that inherited the school increasingly reduced it, from its international and national status, to provincial. Thus a great school was brought to its knees by policies of administrations, often the military administrations that deployed it to catchment, rather than to enduring quality.
Restoration
For years, old Umuahians – alumni of the school – had tried, out of great nostalgia to keep important aspects of the school going, and had often pressured the governments, to carry out certain functions with regards to the school. With its array of distinguished "oldboys," the Government College Umuahia alumni could do this, but only to a limited scope. Determined to put an end to the rot and restore the school as a citadel of excellence, the Old Boys' Association (GCUOBA) worldwide approached the government to hand back the school to it to restructure, fund and manage in a sustainable way. The Reverend Robert Fisher, founding Principal of the Government College, had, at the end of the civil war in Nigeria, sold his earthly possessions, including his home in England, moved into a nursing home with his wife, and willed the money to the Government College Umuahia. This is the symbolic seed to the Trust, and through the Robert Fisher Trust Foundation, the old boys have demonstrated a commitment to the restoration of the school. On December 22, 2014, a Deed of Trust was signed with the Abia State government, thereby vesting the Trust with all legal interests, rights and power pertaining to ownership, management, operation, control and funding of Government College Umuahia. The Trust is duly registered, in line with the laws of the Federal Republic of Nigeria. It is also the dream of Umuahians that other Nigerian children will have the benefit of an Umuahian education; one of the great foundations of their lives of numerous achievers.
Notable alumni
Ben Enwonwu, artist,
Jaja Wachukwu,
Okoi Arikpo,
N.U. Akpan,
Victor Mukete,
Dr. E. M. L. Endeley - former premier of Southern Cameroon,
Dr. J.N Okekpe - medical doctors from the Eastern Region,
Dr. J.O.J Okezie - republic Minister of Health,
Prof. Bede Okigbo,
Wilfred Chukudebelu,
E.J. Allagoa,
Donald Ekong,
Laz Ekwueme,
Dagogo- Fubara.
Chinua Achebe, writer, novelist,
Chukwuemeka Ike, novelist, university administrator,
Chukwuedu Nwokolo, medical doctor,
Elechi Amadi, novelist, mathematician, surveyor, public administrator,
Nimi Briggs, Vice Chancellor of the University of Port Harcourt,
INC Aniebo, novelist, soldier,
Ken Saro-Wiwa, writer, environmental rights activist,
Christopher Okigbo, poet/ publisher
Chike Momah, novelist/United Nations Librarian
Gabriel Okara, poet
Obi Nwakanma, poet & Journalist,
Nnorom Azuonye, poet, dramatist, and publisher.
Dr Ikechukwu Azuonye, Consultant Forensic Phychiatrist.
Ben Enwonwu, modernist sculptor/Painter
Mr. M.E.P Udebiuwa, Permanent Secretary
Mr. Austin Ugwumba, Permanent Secretary/Head of the Civil Service Defunct Republic of Biafra
Dr.Ibi Mboto renowned Educator
Dr. Isaac Dagogo Erekosima renowned educator/First African Principal of the Government College Umuahia
Mr. S.C. Nwapa Head of Service/Secretary to the government, Imo state
Dick W. Emuchay renowned Medical Doctor, Public servant/ First, Chairman Civil Service Commission, East Central State, First, Chairman Civil Service Commission, Imo State / First Pro-Chancellor and Chairman, Governing Council of Imo State University currently Abia State University
Okechukwu Nwadiuto Emuchay Diplomat and "until his voluntary retirement last month, Okechukwu Nwadiuto Emuchay MFR was the award-winning Nigeria's Consul-General in Johannesburg, South Africa. As a career diplomat had previously served in Angola, United Kingdom and Austria".
Mr. Peter C. Chigbo, Chairman, Nigerian Stock Exchange
Mr. Festus Emeghara, Head of Service/Secretary to the government, Imo state
Prof. Ephraim E. Okon Professor of Electrical Engineering/Permanent Secretary
Mr. George Nwanze Permanent Secretary
Dr. Tim Obiaga Scientist/Director-General National Agency for Science and Engineering Infrastructure (NASENI)
Kelechi Amadi-Obi (Lawyer/painter/Photographer)
Uche James-Iroha, sculptor/Photographer
Chike C. Nwoffiah, Filmmaker/Director
Bob Ejike, Nollywood actor/Director,
Jide Obi, Lawyer/pop star,
Laz Ekwueme, Actor, Musicologist/Professor of Music,
Ralph Opara, Broadcaster,
Kelly Akara, Nollywood Actor. *
Ernest Okonkwo, Broadcaster,
Dr.Jaja Anucha Wachukwu, Lawyer, Nigeria's first Speaker of the House of Rep and First Republic Foreign Minister
Dr. Okoi Arikpo, Anthropologist and Nigeria's Foreign Minister (1967–75),
N.U. Akpan, Secretary of Government Eastern Nigeria/Biafra,
Victor Mukete, First Republic Minister for Information,
Dr. E. M. L. Endeley, former premier of Southern Cameroon),
Dr. Sam Imoke, Minister for education, Eastern Nigeria,
Dr. G.C. Mbanugo, renowned Medical Doctor/Politician/ Chairman Eastern Nigerian Committee of the defunct NCNC
Dr. Akpabio, Minister for Health, Eastern Nigeria,
Mr. John Nwodo, First republic Minister, Eastern Nigeria
G.K.J Amachree, solicitor-General of Nigeria/ Under-Secretary-General of the United Nations,
B.O.N. Eluwah writer, public servant, politician/Secretary-General the Igbo Federal Union
Fred Anyiam Journalist/ politician
M.C.K. Ajuluchukwu Journalist/ Politician
Dr. J.O.J Okezie (first republic Minister of Health),
G.I.C. Eneli, Diplomat/Industrialist/ Late Chairman/Founder GICEN Technologies
Dr. Ishmael j. Igbani,2nd Republic Minister of Industries, National Electoral Commissioner, INEC
Dr. Chu S. P Okongwu (former minister for national planning/ oil Minister),
Dr. Edmund Daukoru, Oil Minister/ Group MD, NNPC,
Mr. Lawerence A.O Amu, Group MD, NNPC,
Mr. Odoliyi Lolomari, Chairman African Petroleum/Group MD, NNPC,
Mr. Chamberlain Oyibo, Group MD, NNPC,
Mr. Ben Osuno, OPEC Governor,
Dr. Mofia T. Akobo Nigeria's first Minister for Petroleum
Senator Dr. Offia Nwali
Peter Katjavivi, Diplomat & former SWAPO Rep/Vice-Chancellor, University of Namibia/Namibia's Ambassador to the EU & Germany,
Mr. F.I. Ajumogogbia, Scientist/UNESCO Director & Chief of Mission,
Jerry Enyeazu, Chairman, Nigerian Sports Commission/ Renowned Sports administrator,
Renowned academics like Prof. M.A.B Ogakwu (medicine), Dr. Odi Anasi (medicine), Chukwuedu Nwokolo (medicine), Prof. Bede Okigbo (Agronomy), Kelsey Harrison (Medicine), Gaius Igboeli (Agriculture), Paul Chuke (Neurology), Wilfred Chukudebelu (Medicine), Benjamin Anyanwu (Neurologist and Stroke Specialist), Bassey Andah (Archeologist/Anthropologist), E.J. Alagoa (Historian), Donald Ekong (Chemistry), Eugene Arene (Chemistry),Fidelis Udeh (Medicine/Neuroscience), Nwachukwu Azikiwe (Oncology Hematologist), J.C. Ebie (Neuropsychiatry), Dagogo-Fubara (Geodesy); D.U.U. Okali (Forestry),Domingo Okorie (Agriculture), professor of music and Igwe of Oko (Anambra State) Laz Ekwueme, ex governors Commodore Amadi Guy Ikwechegh, Commodore Joe Aneke (military), Achike Udenwa (Imo) and Orji Kalu (Abia); Dr. Okwui Nwodo (Enugu), Legal luminaries like Judge Charles Daddy Onyeama (judge of the World court), Justice Anthony Aniagolu (Supreme Court), Justice (prof.) Okay Achike (Supreme Court), Attorney Lucius Nwosu (SAN). Mba Ndubuisi John (Administrator) Managing Director Saap Tech Nigeria Limited (an ICT company in Nigeria)
References
Government College Umuahia Wikipedia
(Text) CC BY-SA