Lugano, Switzerland




Gotthard.com




Nuclear Blast, BMG




1992–present




Hard rock, Heavy metal






Steve Lee † Mandy Meyer




Leo Leoni, Marc Lynn, Hena Habegger, Freddy Scherer, Steve Lee, Mandy Meyer




Firebirth, Lipservice, Need to Believe, Dial Hard, Made in Switzerland





Facebook

Twitter

Myspace

YouTube

Google+
Gotthard is a Swiss hard rock band founded in Lugano by Steve Lee and Leo Leoni. Their last eleven albums have all reached number 1 in the Swiss album charts, making them one of the most successful Swiss acts ever. With 2 million albums sold, they managed to get multi-platinum awards in different parts of the world. The band takes its name from the Saint-Gotthard Massif.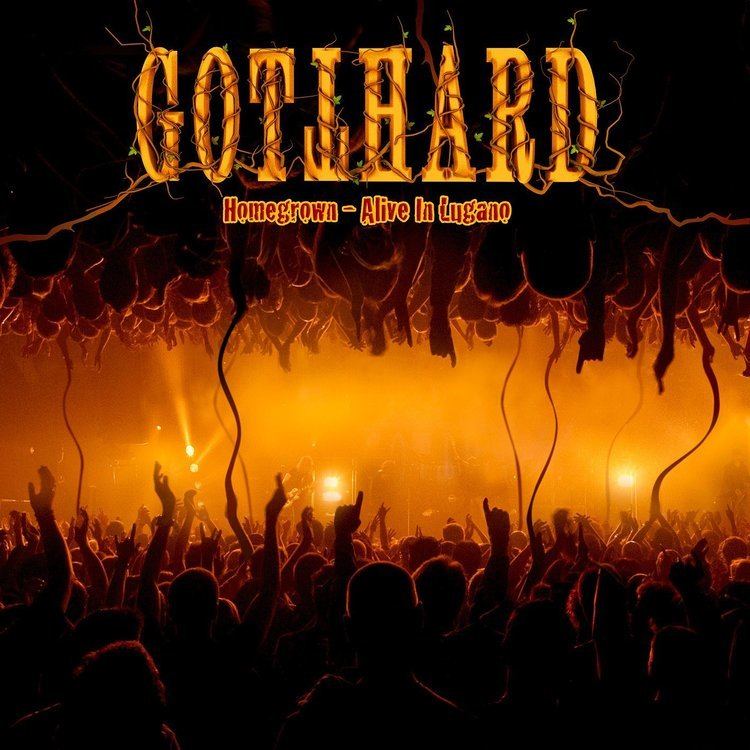 Singer Steve Lee died in a motorcycle accident on October 5, 2010.
On November 11, 2011, Gotthard announced a new singer, Nic Maeder, through their official Facebook page and their website with their new song "Remember It's Me", downloadable for free.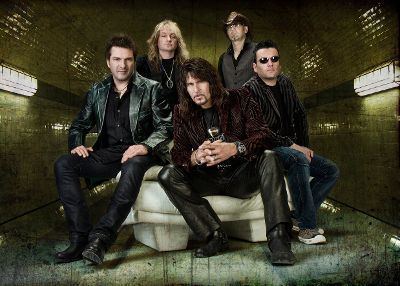 Gotthard (1992)
Dial Hard (1994)
G. (1996)
Open (1999)
Homerun (2001)
Human Zoo (2003)
Lipservice (2005)
Domino Effect (2007)
Need to Believe (2009)
Firebirth (2012)
Bang! (2014)
Silver (2017)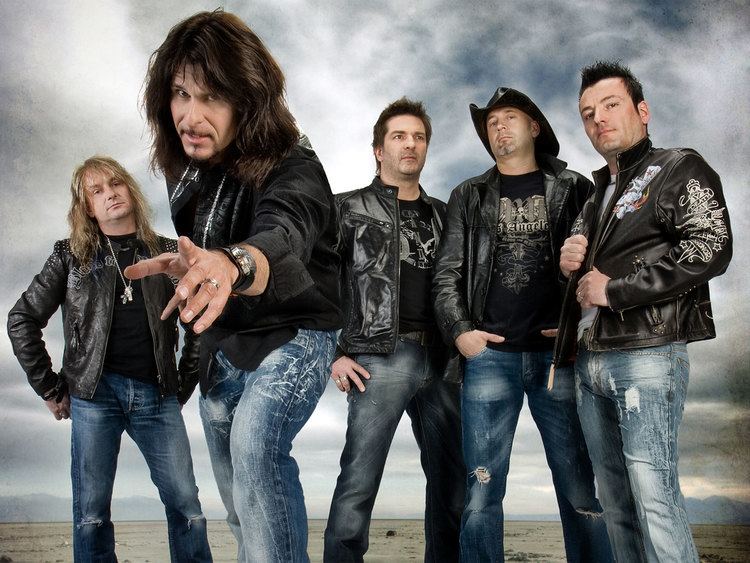 The Hamburg Tapes (1996)
D frosted (1997)
Made In Switzerland - Live In Zürich (2006)
Homegrown - Live in Lugano (2011)
Live & Bangin' (Official Bootleg) (2015)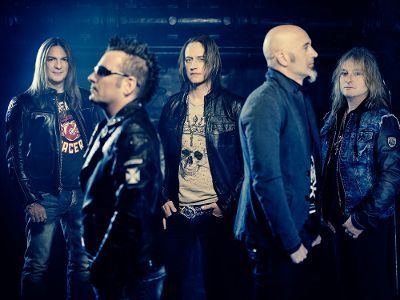 One Life One Soul - Best of Ballads (2002)
One Team One Spirit - The Very Best (2004)
Metallic Emotions (CD and DVD)- featuring the song "the call" and the video "lift 'U' up" Nuclear Blast (2007)
Heaven - Best of Ballads Part 2 (2010)
1992: All I Care For
1992: Hush
1992: Firedance
1993: Mountain Mama
1994: Travellin' Man
1994: I'm On My Way
1995: Father Is That Enough
1996: Sister moon / Cut Run
1996: One Life One Soul
1996: He Ain't Heavy He's My Brother
1996: Let It Be
1997: Fight For Your Life
1997: One Life One Soul (Live)
1997: Love Soul Matter
1997: Someday
1998: Let It Rain
1999: Merry X-Mas
1999: Blackberry Way
1999: You
2000: Heaven
2000: Homerun
2003: What I Like
2003: Janie's Not Alone
2003: Have A Little Faith
2004: Fire and Ice
2004: One Team One Spirit
2005: Lift U Up
2005: Anytime, Anywhere
2005: Nothing Left at All
2005: Round And Round
2007: The Call
2007: Come Alive
2009: Need To Believe
2011: Remember It's Me (first song with Nic Maeder as singer)
2012: Starlight
2012: Shine
2012: Give Me Real
2013: Yippie Aye Yay
2014: Feel What I Feel
2014: Bang!
2014: C'est La Vie
2015: Thank You
2016: Stay With Me
2002: More Than Live (DVD)
2006: Made In Switzerland (DVD+CD)
2008: The movie Postal featured "Come Alive".
2011: Homegrown – Alive in Lugano (DVD+CD)
Leo Leoni - guitar
Freddy Scherer - guitars
Marc Lynn - bass guitar
Hena Habegger - drums
Nic Maeder - vocals, additional guitars
Past members:
Neil Otupacca - keyboards (1992-2003)
Igor Gianola - (1993-1995)
Mandy Meyer - guitars (1996-2003)
Nicolò Fragile - keyboards (2001-2011)
Steve Lee - vocals (1992-2010, deceased)
Touring musicians:
Ernesto Ghezzi - keyboards (2012-present)
Influences include Led Zeppelin, AC/DC, Whitesnake, Deep Purple, Bon Jovi, Van Halen and Aerosmith. Singer Steve Lee was especially fond of Whitesnake.
Gotthard also performed "Immigrant Song" (originally by Led Zeppelin) live and it featured exclusively on a CD by Classic Rock (a long running monthly UK rock magazine). "Hush" was also performed live and can be found on the Made In Switzerland and "D frosted" albums.
They have also covered songs from Bob Dylan, The Hollies, Manfred Mann and The Move.
In 2008, Gotthard was supporting act for one of their favourite bands Deep Purple, during Deep Purple's German Tour. They also played at the Magic Circle Music Festival alongside bands such as Manowar, Alice Cooper, Doro and W.A.S.P. in Bad Arolsen, Germany.
Gotthard also opened up for US rock band Bon Jovi in Switzerland, Germany and Italy and for Canadian rock act Bryan Adams.
On Oct. 5th 2010, Steve Lee died in a crash while driving his motorbike in the United States.
"The world has lost one of its greatest rock singers: GOTTHARD frontman Steve Lee was killed accidentally during a motorcycle trip in the USA on Interstate 15 between Mesquite and Las Vegas and died at the scene.
"The GOTTHARD singer had flown to the U.S. with some biker friends just this weekend to fulfill a long-cherished dream for which he'd never had the time due to his heavy touring schedule for many years. It was to be two weeks through the States on a Harley-Davidson.
"The 21 Swiss bikers started their journey on Sunday on a total of 12 motorcycles. On Tuesday, October 5, about 50 miles from Las Vegas, the group had stopped at the roadside to put on their rain gear as it had started to rain. On the slippery road, the trailer of a passing truck began to skid. The driver attempted evasive action but his trailer clipped five of the motorcycles parked at the roadside; one of them hit Steve Lee. Rescue services attempted resuscitation but efforts were stopped after 20 minutes. At 16:13 local time, Steve Lee was pronounced dead.
HeavenHomerun · 2001
HushGotthard · 1992
Anytime AnywhereLipservice · 2005

Gotthard (band) Wikipedia