Romania




Constantin Brancusi University


5,602 km2


Targu Jiu



Gorj is a county (judet) of Romania, in Oltenia, with its capital city at Targu Jiu.
This county has a total area of 5,602 km².
The North side of the county consists of various mountains from the Southern Carpathians group. In the West there are the Vulcanului Mountains, and in the East there are the Parang Mountains and the Negoveanu Mountains. The two groups are split by the Jiu River.
To the South, the heights decrease through the hills to a high plain at the Western end of the Romanian Plain.
The main river, which collects all the smaller rivers, is the Jiu River.
The predominant industries in the county are: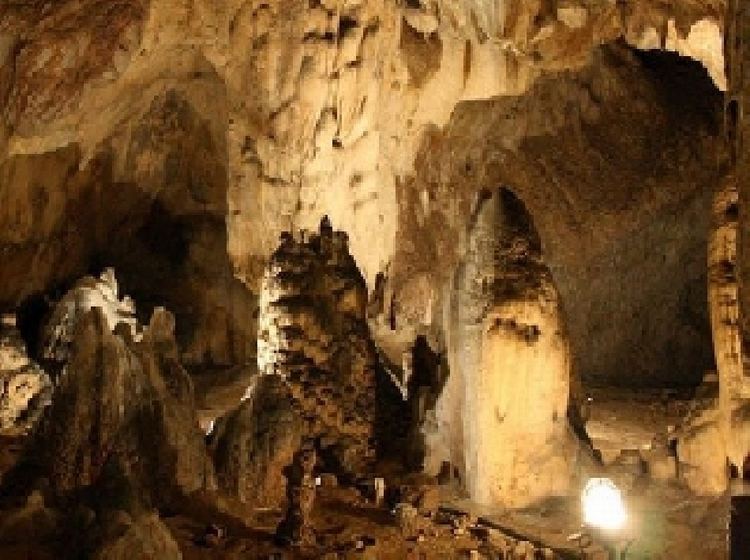 The main touristical destinations are:
The city and the area around Targu Jiu:
The Brancusi monuments;
The Tismana Monastery.
The Parang Mountains.
The Polovragi Monastery.
Gorj County Wikipedia
(,)http://www.gorjcounty.com/wp-content/uploads/2015/03/Harta-Gorj-Relief1.jpg(,)http://www.propertyworld.com/assets/Gorj_County_map.gif(,)http://www.propertyworld.com/assets/Targu_Jiu.jpg(,)http://www.gorjcounty.com/wp-content/uploads/2015/03/Gorj-County-Map1.jpg(,)http://a3.mzstatic.com/us/r30/Purple6/v4/7e/e5/60/7ee5606a-6b3a-c9fd-48ee-5177c54a5467/screen568x568.jpeg(,)http://media-2.web.britannica.com/eb-media/09/151009-004-959D7482.jpg(,)http://www.agerpres.ro/media/images/2014-04/04161230-1322519576.jpg(,)http://surprisingromania.com/wp-content/uploads/2012/10/Lacul-Inghetat-Muntii-Parang-Judetul-Gorj.jpg(,)http://media-cdn.tripadvisor.com/media/photo-s/07/bc/6c/d7/constantin-brancusi-house.jpg(,)http://alexisphoenix.org/imagesromania10/romaniapinsm.jpg(,)http://alexisphoenix.org/imagesromania7/ghostDSC04314.jpg(,)https://farm6.static.flickr.com/5051/5490182778_58463f5279.jpg(,)http://alexisphoenix.org/imagesromania7/gradisteaDSC02134.jpg(,)http://alexisphoenix.org/imagesromania4/spring9394.jpg
(,)http://media-cdn.tripadvisor.com/media/photo-s/03/cb/17/74/transalpina.jpg(,)http://media-cdn.tripadvisor.com/media/photo-s/07/bc/84/db/endless-column.jpg(,)http://media-cdn.tripadvisor.com/media/photo-s/07/1f/8a/e4/constantin-brancusi-memorial.jpg(,)http://media-cdn.tripadvisor.com/media/photo-s/04/4e/6e/5e/table-of-silence.jpg(,)http://media-cdn.tripadvisor.com/media/photo-s/07/65/14/38/tismana-monastery.jpg(,)http://media-cdn.tripadvisor.com/media/photo-s/07/1f/8a/dd/constantin-brancusi-memorial.jpg(,)http://media-cdn.tripadvisor.com/media/photo-s/07/1f/8a/d4/constantin-brancusi-memorial.jpg(,)http://media-cdn.tripadvisor.com/media/photo-s/04/69/b8/4d/transalpina.jpg(,)http://media-cdn.tripadvisor.com/media/photo-s/07/bc/6c/c2/constantin-brancusi-house.jpg(,)http://media-cdn.tripadvisor.com/media/photo-s/07/bc/6c/b7/constantin-brancusi-house.jpg(,)http://media-cdn.tripadvisor.com/media/photo-s/03/6b/74/0f/transalpina.jpg(,)http://media-cdn.tripadvisor.com/media/photo-s/06/9d/7a/fd/hotel-sara.jpg
(,)http://www.rri.ro/files/Panoramice/Radio%2520Tour/Gorj-Pestera-Muierilor_medium.jpg(,)http://www.evz.ro/image-original-605-388/cache/2014-10/marul-de-aur-465x390.jpg(,)http://adevarul.ro/assets/adevarul.ro/MRImage/2013/10/17/525fa85ac7b855ff56498fce/627x0.jpg(,)http://www.agerpres.ro/media/images/2014-04/04161006-1331168670.jpg(,)http://www.evz.ro/uploads/2014-10/coloana-infinitului.jpg(,)http://thumbs.dreamstime.com/z/native-place-sculptor-constantin-brancusi-house-hobita-gorj-county-romania-house-museum-was-opened-41281699.jpg