Animalia




Heterocongrinae




Gorgasia preclara




Gorgasia




Eel




Congridae




Gorgasia




Chordata




Species






Spotted garden eel, Gorgasia, Heterocongrinae, Eel, Heteroconger
Gorgasia preclara, commonly called splendid garden eel or orange-barred garden eel, is a species of marine garden eel.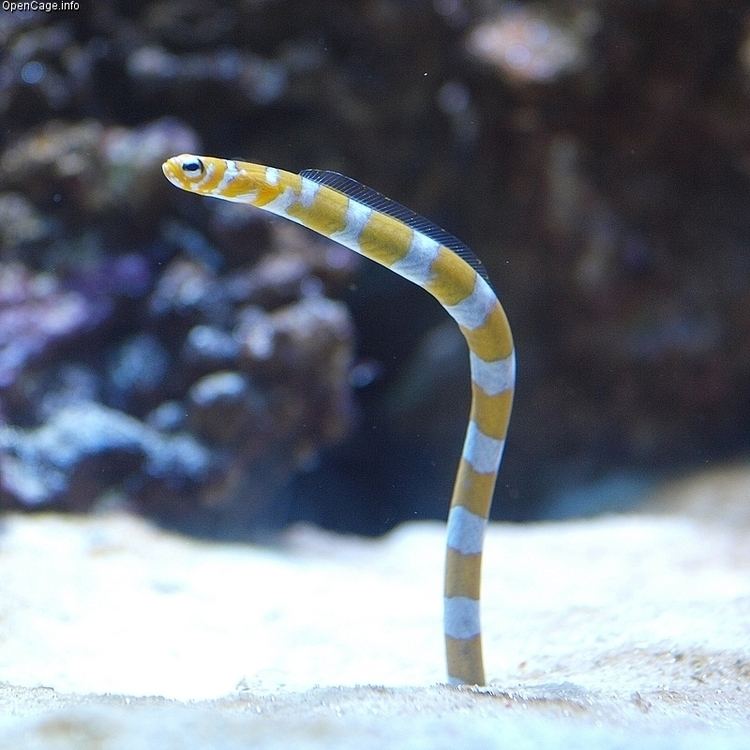 The splendid garden eel is a medium-sized fish, up to 40 cm maximum length. Its body has a circular shape with a diameter of about 10 mm. Its body color is yellow to orange with characteristic white bands.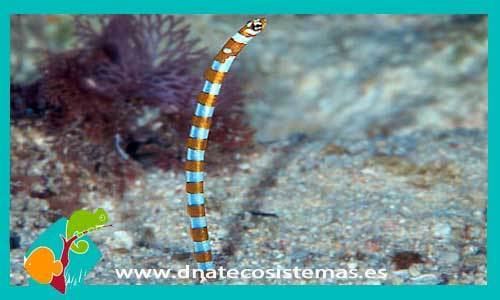 G. preclara is widespread throughout the tropical waters of the Indo-West Pacific area from the Maldives to Indonesian archipelago and the Papua New Guinea and north to Ryukyu, Japanese archipelagos, and south to the Philippines. It occurs in sandy areas exposed to currents at depths between 18 and 75 m, but is usually observed at an average depth of 30 m.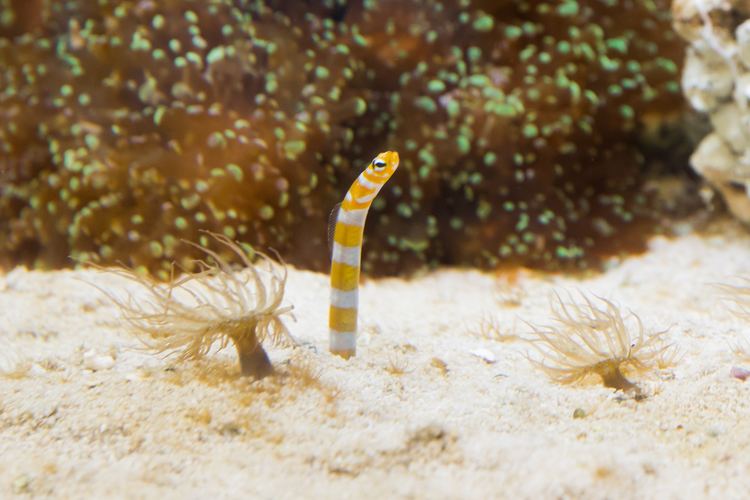 The splendid garden eel lives in a buried tube in the sand either alone or in small groups. Typically, only its head and uppermost body protrudes from the sand, and it will retreat entirely if approached by large fish or divers. They feed on drifting plankton.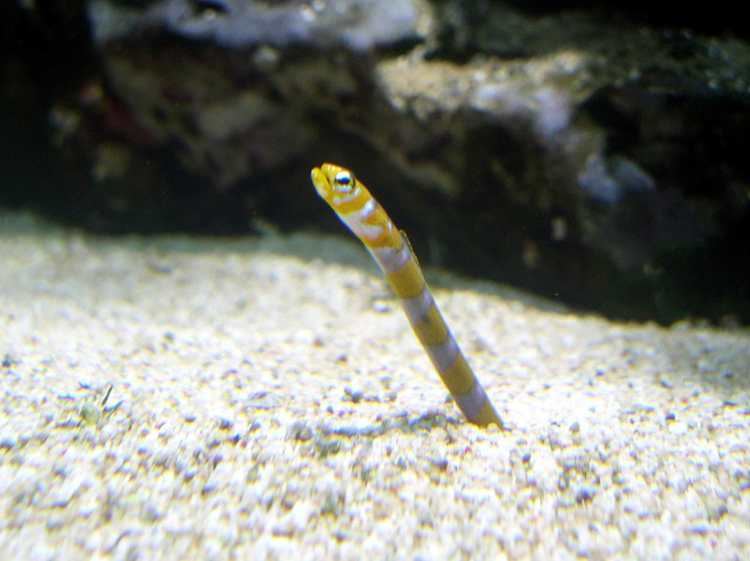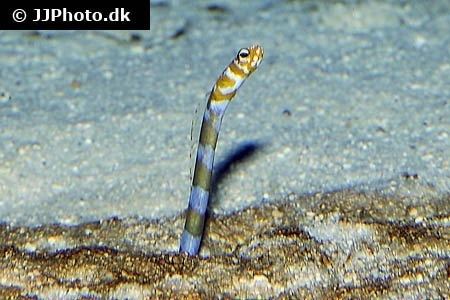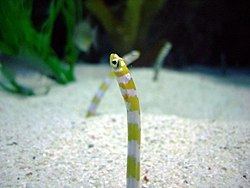 Gorgasia preclara Wikipedia