Career wins

4,870




Name

Gordon Richards






Died

November 10, 1986, Kintbury, United Kingdom




Similar People

Lester Piggott, Joe Mercer, Pat Eddery
Sir gordon richards racing legend
Sir Gordon Richards (5 May 1904 – 10 November 1986) was an English jockey. He was the British flat racing Champion Jockey 26 times and is often considered the world's greatest ever jockey. He remains the only flat jockey to have been knighted.
Contents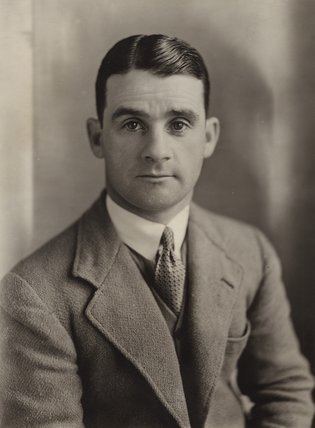 Gordon richards 1933 thirsk 1932
Early life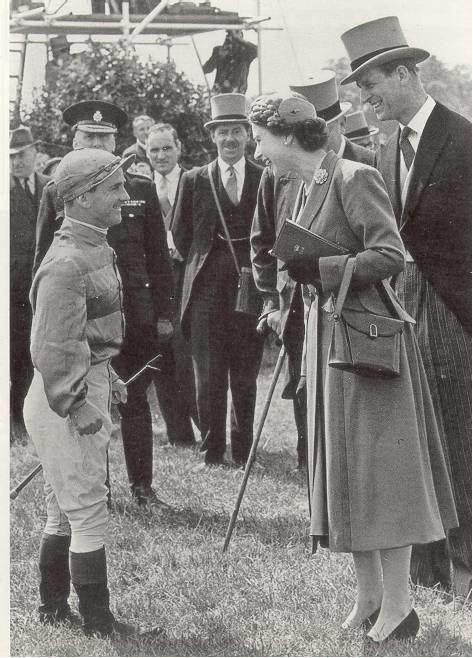 Gordon Richards was raised in the Shropshire village of Donnington Wood (now part of Telford), the son of a Shropshire coal miner. His father reared several pit ponies at their home, and it was in this environment that Sir Gordon fostered his love of the equestrian. He rode the ponies bareback from an early age, then from the age of seven, drove the pony and trap passenger service his family ran between Wrockwardine Wood and Oakengates station. It was at that age no doubt that he developed his unique riding style, using a long rein and an upright stance. He had two brothers, Colin and Clifford, who shared this love of horses and also became jockeys: the latter was a Classic winning jockey.
Career
After leaving school he took the first step towards becoming a jockey, becoming a stable boy aged 15 at Fox Hollies Stable in Wiltshire, owned by Jimmy White.
It wasn't long before his riding skills were noticed by his new employer, who gave him his first ride in a race at Lincoln. Not long after his debut he won his first race at Leicester in March 1921. With the determination and single-mindedness that was his trademark, he achieved his dream of becoming a full-fledged jockey in 1925, and went on to become Champion Jockey in his first year, notching up 118 wins.
Early in 1926, five years after Richards' racing debut, disaster struck the Shropshire jockey. He contracted tuberculosis and had to take time out from racing. But it was while he recuperated from the debilitating disease in a Norfolk sanatorium he met Bill Rowell, a fellow patient who was to have a major influence on his life. Rowell proved to be something of a mentor, teaching the young jockey how to cope with the riches that would come his way, as well as his popularity with high society in the class-ridden system that prevailed in Britain between the wars. The two became firm friends.
By December 1926, Richards was back in the saddle, and returned to winning ways in the 1927 racing season. In 1932 he became stable jockey to Fred Darling, and that season, with 259 victories under his belt, he broke the record for the greatest number of wins in a year, a record he was to keep for nearly 50 years (he broke his own record in 1947 when riding 269 winners). The following year he set a world record winning twelve consecutive races including riding all six winners at Chepstow on 4 October. Achievement followed achievement, with Richards winning the 1947 2,000 Guineas at Newmarket Racecourse aboard Tudor Minstrel by 8 lengths, the largest winning margin in the race since 1900.
Despite these huge successes, there was still one race where a win had always eluded him: The Epsom Derby. In 1942 he won 4 of the 5 'Classics' on horses, but still the big Derby win he craved remained out of his grasp. The 1953 Derby occurred on a week of great national, and personal celebration for Richards himself, as he became the first, and so far only, jockey to receive a knighthood.
This time Sir Gordon rode Pinza, a huge horse for a flat-thoroughbred at 16 hands high, and he rode a terrific race. Pinza was in second position through much of the one and half mile (2414 m) course, competing against the Queen's own horse Aureole, and sweeping past the Aga Khan III's horse, Shikampur, into first place with just two furlongs (402 m) remaining. The long-awaited win was accompanied by thunderous cheers from the frenzied crowd. Winning The Derby was undoubtedly Sir Gordon's crowning victory, and he was promptly summoned from the winners' enclosure to be congratulated by the Queen.
Sir Gordon's riding career ended in 1954 following a pelvis injury, but he continued to indulge his passion for racing, by becoming a horse trainer and advisor. As a trainer his main owners were the partnership of Sir Michael Sobell and his son-in-law Lord Weinstock. They placed their first horse, London Cry, with Richards in 1957 and he went on to win the Camridgeshire Handicap of 1958. He also trained for Lady Beaverbrook when she took up her interest in racing. An early owner was Dorothy Paget and when she died he was an influence in Sobell and Weinstock purchasing her stud (Ballymacoll Stud), breeding and racing stock. Training first at Ogbourne in Wiltshire and then at Whitsbury Stables in Hampshire, he sent out many winners and his best horse was the Sobell/Weinstock owned Reform. This colt won 11 of his 14 starts and his victories included the Champion Stakes, St James Palace Stakes and the Sussex Stakes. In addition he trained good horses such as Sunny Cove, Dart Board, Greengage and Pipe of Peace. His stable jockey for much of his training career was Scobie Breasley and when he retired Edward Hide took over. At the end of the 1970 season he was forced to retire from training. The details were that William Hill wished to restart his breeding operation from Whitsbury (which he leased to Richards). Sobell/Weinstock negotiated to buy West Ilsley Stables from Jakie Astor, but a stipulation of the purchase was that incumbent trainer, Dick Hern, and stable jockey, Joe Mercer, remained in place at West Ilsley.
Given this situation he took up the role of Racing Manager in 1971 to Sir Michael Sobell and Lord Weinstock and Lady Beaverbrook and continued as such until his death. In this capacity he worked closely with Hern and was particularly active in the purchasing of yearlings for Lady Beaverbrook. Under his management these owners had tremendous success with horses such as Sun Prince, Sallust, Admetus, Cistus, Troy and Sun Princess (for Sobell/Weinstock) and Boldboy, Bustino, Relkino, Niniski and Petoski (for Lady Beaverbrook).
Death and legacy
He died in 1986. His funeral service was held at St Mary's, Kintbury, Berkshire, and he was buried at St Mary's Church, Marlborough, Wiltshire.
His legacy lives on in Shropshire today, with the Champion Jockey pub (currently closed) in Donnington named in his honour, and the 'Pinza Suite' in Oakengates Theatre, named after his winning horse.
Not until 2002 was his record number of victories in a season exceeded, by jump jockey Tony McCoy. However, McCoy was able to utilise modern technology by flying between tracks and therefore compete in more races than Sir Gordon was able to.
Richards' total of 4,870 winners is still a British Record. He also holds the record for the most consecutive winners ridden; 12 (half at a night meeting). He was British flat racing Champion Jockey a record 26 times.
In 1999, the Racing Post listed him at number 17 in their list of 100 Makers of 20th century horse racing and number 1 in their list of the Top 50 jockeys of the 20th century.
References
Gordon Richards Wikipedia
(Text) CC BY-SA