British




1998





7




Gordon Moodie





February 15, 1981 (age 34) Kirkcaldy, Fife (

1981-02-15

)
Gordon Moodie (born 15 February 1981) is a BriSCA Formula 2 Stock Cars racing driver from Windygates, Fife who races under number 7. Gordon Moodie is the most successful driver of his generation, having won the National Points Championship on eleven occasions.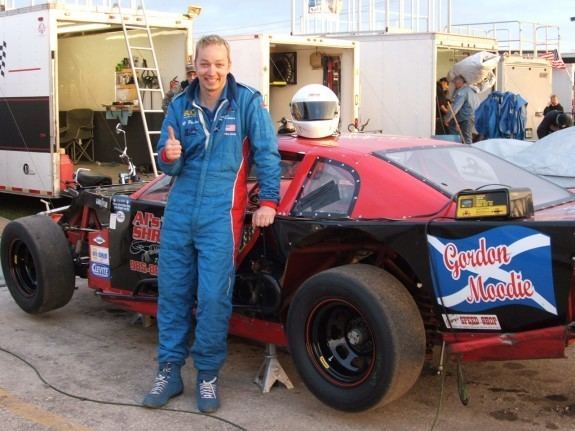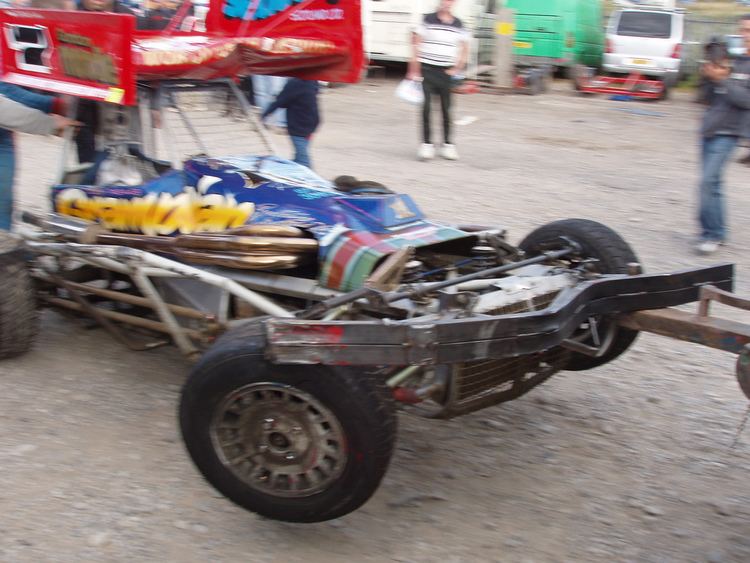 Moodie began racing Formula 2 stock cars at the age of 17 in 1998, using one of his father's cars and racing as number 79. After winning the World Championship in 2006, Moodie elected to race under number 7 in honour of his father, who used that number. Since then, Moodie has retained number 7.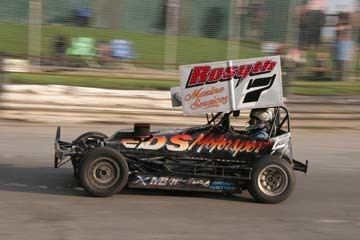 Moodie's first championship success came at the 2003 Scottish Championship at Cowdenbeath, a success which he regards as the turning point in his career. In the same season, Moodie won his first National Points Championship, beating his main rival Barry Goldin who had won the Points Championship for the previous three seasons. It was the first of five consecutive National Points Championships, and Moodie also won another six consecutive titles between 2010 and 2016.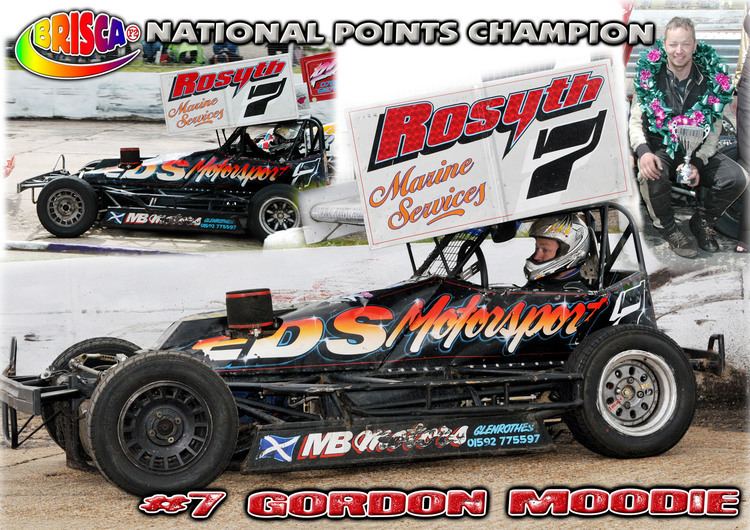 Moodie finished first in the 2008 World Championship, but was subsequently disqualified and suspended from racing after scrutineering revealed a problem with his carburettor. Moodie proclaimed his innocence and later investigations revealed that there was a manufacturing fault in a batch of carburettors, of which Moodie's was one. However, Moodie remained suspended and his lack of racing meant that he did not win the National Points Championship in both 2008 and 2009. A four-month ban imposed towards the end of 2014 saw Moodie miss the first half of the 2015 season, ruling him out of contention for the National Points Championship in 2015.
Moodie has won the Dutch World Cup five times equalling Dutch Driver Toon Shut #H30. The Dutch World Cup is raced for in August every year at Raceway Venray a motorsport racing circuit in Venray which was formerly known as Circuit de Peel.
World Champion: 2006
National Points Champion: 2003, 2004, 2005, 2006, 2007, 2010, 2011, 2012, 2013, 2014, 2016
Dutch World Cup: 2007, 2008, 2009, 2014, 2015
British Champion: 2007, 2014
European Champion: 2006, 2009, 2012, 2014
English Champion: 2005, 2009, 2012
Scottish Champion: 2003, 2004, 2006, 2008, 2010, 2012, 2013, 2014
Irish Champion: 2008
Grand National Champion: 2003, 2004, 2006, 2011, 2012, 2013, 2016
Benevolent Fund Trophy: 2002, 2009, 2015, 2017
Shoot Out Champion: 2014
Gordon Moodie Wikipedia