India




Bihar





Bhojpuri, Hindi




Gopalganj





Gopalganj is a town, municipality and headquarters of Gopalganj district in the Indian state of Bihar. Modern District of Gopalganj was established on October 2, 1973..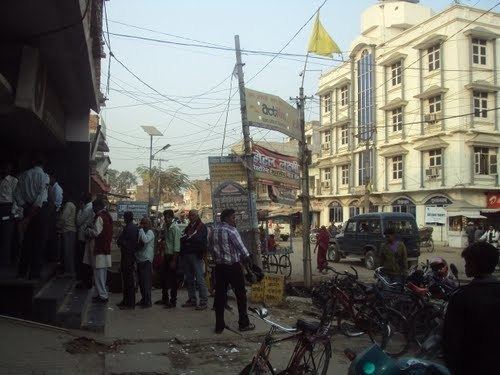 Gopalganj district covers 2,033 square kilometres (785 sq mi) in area and ranks as the 26th largest district in the state of Bihar. The district is mostly plains and fertile land. In the district's western part, the Gandak river flows southwards. It is located at 26.47°N 84.43°E / 26.47; 84.43, at an average elevation of 66 metres (217 ft).
As of 2001 India census, Gopalganj had a population of 54,418.
Thawe Mandir, an ancient temple, is situated in Gopalganj district.
Gopalganj, Bihar Wikipedia