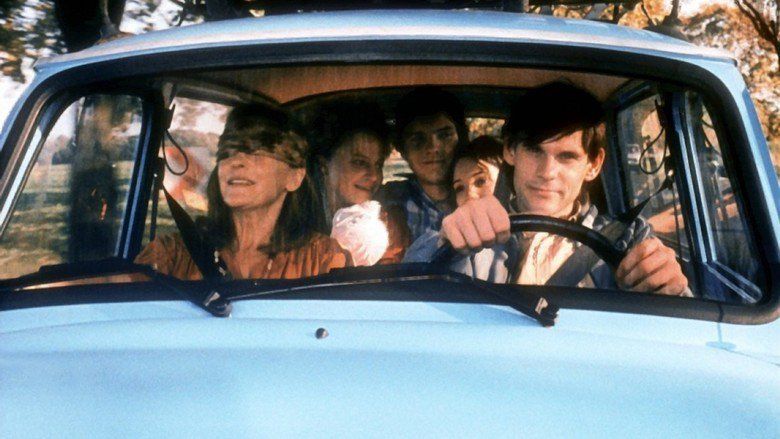 The film is set in East Berlin, from October 1989 to just after German reunification a year later. Alex lives with his sister, Ariane, his mother, Christiane, and Ariane's infant daughter, Paula. It appears that his father abandoned the family and fled to the West in 1978. In his absence, Christiane has become an ardent supporter of the ruling Socialist Unity Party of Germany (the Party). On the other hand, Alex takes part in an anti-government demonstration. There he meets a girl, but they are separated by the Volkspolizei before they can properly introduce themselves. When Christiane sees Alex being arrested, she suffers a near-fatal heart attack and falls into a coma. While visiting his mother in the hospital, Alex encounters the girl he met in the demonstration, Lara, a nurse from the Soviet Union who is now caring for his mother. Alex and Lara soon begin dating and develop a close bond.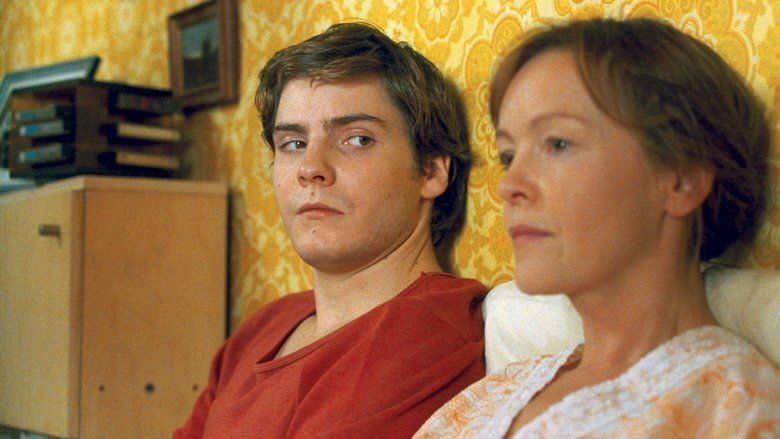 Shortly afterward, the Berlin Wall falls, Erich Honecker resigns from office, and capitalism comes to East Berlin. Alex loses his job as a TV repairman, but is hired by a West German cable company. Alex is paired with Denis Domaschke, an aspiring filmmaker with whom Alex quickly becomes good friends. Ariane leaves university to work at a Burger King drive-through. After eight months, Christiane awakens from her coma, but she is severely weakened and her doctor warns that any shock might cause another, possibly fatal, heart attack. Alex realises that the discovery of recent events would be too much for her to bear, and decides to maintain the illusion that things are as before in the German Democratic Republic. In order to do so, Alex, Ariane and Lara revert their West decor to the decor they previously had in the bedroom of their now bed-ridden mother in the family apartment, dress in their old clothes, and repackage new Western products in old East German jars. Their deception is successful, though increasingly complicated as Christiane occasionally witnesses strange occurrences, such as a gigantic Coca-Cola advertisement banner. With Denis's help, Alex edits old tapes of East German news broadcasts and creates fake reports to explain these odd events.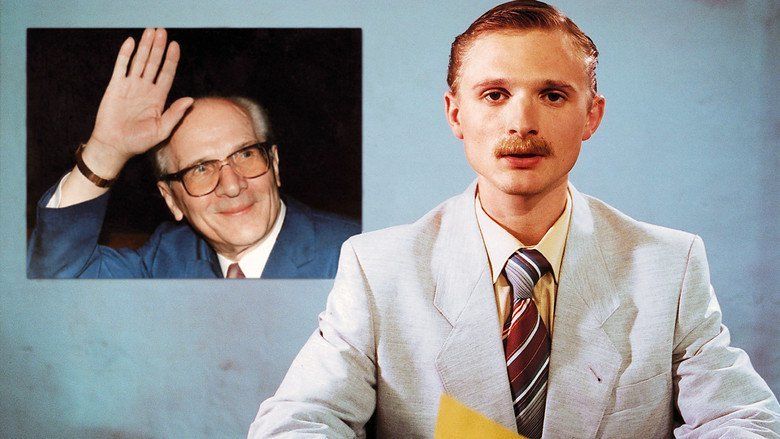 Christiane eventually gains strength and wanders outside one day while Alex is asleep. She sees all her neighbours' old furniture piled up in the street, advertisements for Western corporations, and a statue of Lenin being flown away by a helicopter. However, Alex and Ariane quickly take her home and show her a fake report that East Germany is now accepting refugees from the West following a severe economic crisis there. Soon after, the family decides to go and inspect their dacha in the countryside at Christiane's suggestion. While they are there along with Lara and Ariane's new Western boyfriend, Rainer, Christiane reveals her own secret; her husband had fled because the Party had been increasingly oppressing him, and the plan had been for the rest of the family to join him. However, Christiane, fearing the government would take Alex and Ariane away from her if things went wrong, chose to stay. As she regrets the decision, Christiane relapses and is taken back to the hospital.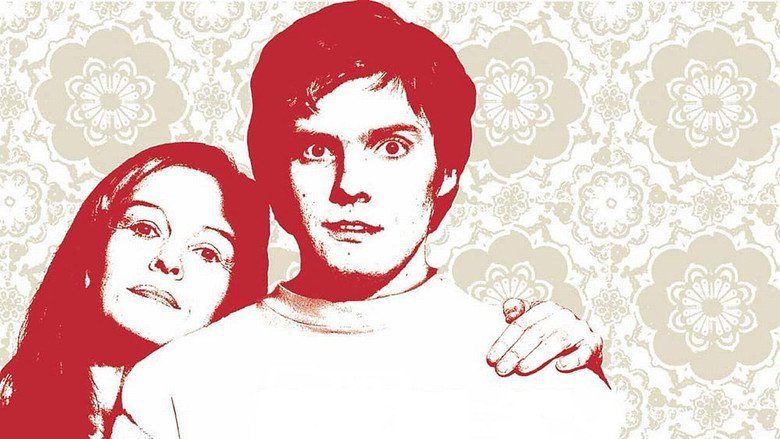 Alex meets his father, Robert, and convinces him to see Christiane one last time, stating he should say he was moved to return East to see his dying wife. Under pressure to reveal the truth about the fall of the East, Alex creates a final fake news segment, convincing a taxi driver to act in the false news report as the new leader of East Germany and to give a speech about opening the borders to the West. However, it is suggested that Christiane already knows the truth (Lara tried to convince her about the real political developments earlier the same day). Nevertheless, she reacts fondly to her son's effort, without mentioning anything. Christiane dies two days later: she outlives the GDR, passing away three days after full official German reunification. Alex, Ariane, Lara, Denis, and Robert scatter her ashes in the wind using an old toy rocket Alex made with his father during his childhood.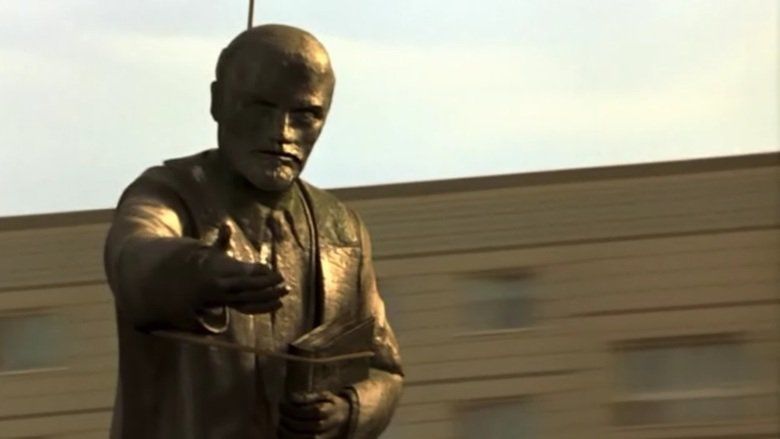 The film score was composed by Yann Tiersen, except the version of "Summer 78" sung by Claire Pichet. Stylistically, the music is very similar to Tiersen's earlier work on the soundtrack to Amélie. One piano composition, "Comptine d'un autre été : L'après-midi", is used in both films.
Several famous GDR songs are featured. Two children, members of the Ernst Thälmann Pioneer Organisation, sing Unsere Heimat (Our Homeland). Friends of Christiane (living in the same building) follow with Bau Auf! Bau Auf! (Build Up! Build Up!), another anthem of the Free German Youth. The final fake newscast with Sigmund Jähn features a rousing rendition of the GDR national anthem, Auferstanden aus Ruinen.
The film received strong positive reviews, holding a rating of 90% on Rotten Tomatoes. Empire gave the film four stars out of five with a verdict of, "An ingenious little idea that is funny, moving and—gasp!—even makes you think."
Awards and nominations
BAFTA Awards
Best Film not in the English Language (nominated – lost to In This World)
César Award
César Award for Best Film from the European Union (won)
Best Actor (Brühl, won)
Best Actress (Saß, nominated – lost to Charlotte Rampling, Swimming Pool)
Best Director (Becker, nominated – lost to Lars von Trier, Dogville)
Best Film (won)
Best Screenwriter (Lichtenberg, won)
German Film Awards
Outstanding Actor (Brühl, won)
Outstanding Actress (Saß, nominated – lost to Hannelore Elsner, Mein letzter Film)
Outstanding Direction (Becker, won)
Outstanding Screenwriter (Lichtenberg,won)
Outstanding Editing (Adam, won)
Outstanding Film (won)
Outstanding Music (Tiersen, won)
Outstanding Production Design (Holler, won)
Outstanding Supporting Actor (Lukas, won)
Outstanding Supporting Actress (Simon, nominated – lost to Corinna Harfouch, Bibi Blocksberg)
Golden Globe Awards
Best Foreign Language Film (nominated – lost to Osama)
Best European Film (Becker, won)
Best Foreign Language Film (won)
Empire magazine's "The 100 Best Films Of World Cinema" in 2010
Ranked #91