Covid-19
Gonzalo Rubalcaba




Guillermo Rubalcaba






Jazz Pianist · g-rubalcaba.com




Grammy Award for Best Latin Jazz Album, Latin Grammy Award for Best Latin Jazz Album




Tokyo Adagio, XXI Century, Inner Voyage, Land of the Sun, Suite Caminos
Gonzalo Rubalcaba (born May 27, 1963) is a Grammy Award-winning Afro-Cuban jazz pianist and composer.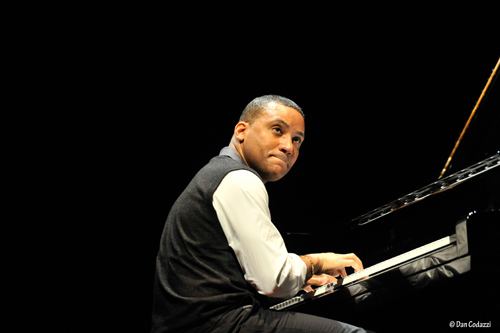 Rubalcaba was born Gonzalo Julio Gonzalez Fonseca in Havana, Cuba into a musical family. He adopted his great grandmother name for professional use, just as did his father Guillermo Rubalcaba (born Guillermo Gonzalez Camejo) and his grandfather Jacobo Rubalcaba (born Jacobo Gonzalez Rubalcaba).
With Orquesta Aragon, Rubalcaba toured France and Africa in 1983. He formed his own Grupo Projecto in 1985.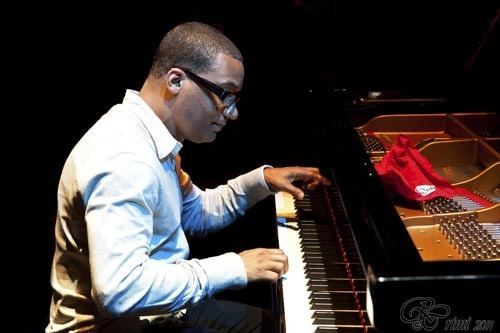 Concierto Negro (1987)
Mi Gran Pasion (1987)
Live in Havana (1989)
Giraldilla (1990)
Discovery: Live at Montreux (1990)
The Blessing (1991)
Images: Live at Mt. Fuji (1991)
Suite 4 y 20 (1992)
Rapsodia (1992)
Imagine (1993)
Diz (1993)
Concatenacion (1995)
Flying Colors (1997) with Joe Lovano
Antiguo (1998)
Inner Voyage (1999) with Michael Brecker
Supernova (2001)
Inicio (2001)
Nocturne (2001) with Charlie Haden
Paseo (2004)
Land of the Sun (2004) with Charlie Haden
Solo (2006)
Avatar (2008)
Fe (2010)
XXI Century (2011)
Volcan (2013)
Live Faith (2014)
Suite Caminos (2015)
With Ignacio Berroa
Codes
With Ron Carter
Mr. Bow-tie
With Francisco Cespedes
Con el Permiso de Bola
With Chick Corea
Rendezvous in New York (Stretch, 2003)
With Al Di Meola
Flesh on Flesh
Pursuit of Radical Rapsody
With Richard Galliano
Love Day
With Charlie Haden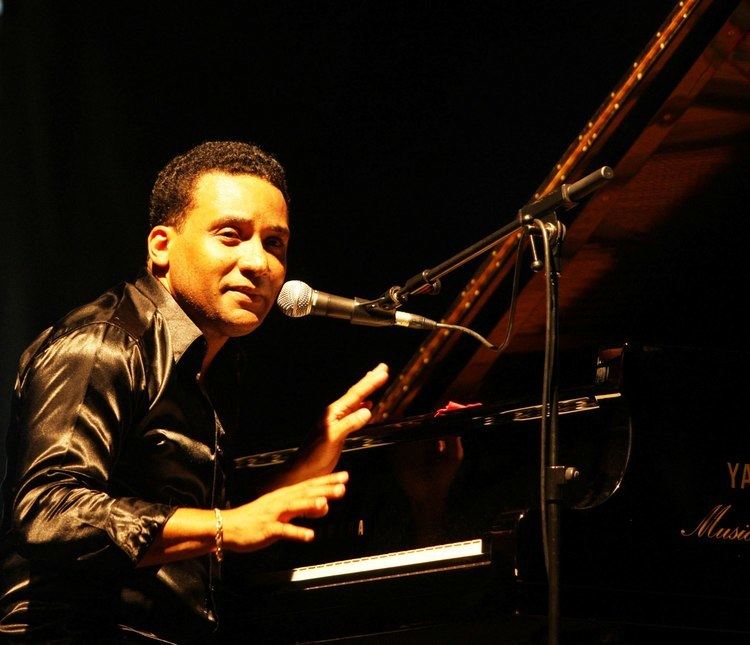 The Montreal Tapes: with Gonzalo Rubalcaba and Paul Motian (Verve, 1989 [1997])
Nocturne (Verve, 2001)
Land of the Sun (Verve, 2004)
With Katia Labeque
Shape of My Heart
With Tony Martinez
Habana Vive
Mafarefun
With Pat Martino
Think Tank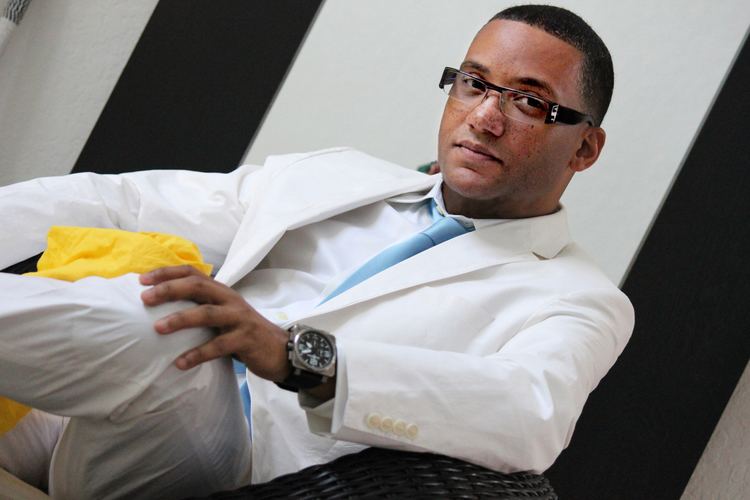 Besame Mucho
Siempre Maria
El Cadete Constitucional
Here's That Rainy Day
Yolanda Anas
Sandyken
Mi gran pasion
Here - There And Everywhere
4 Y 20
Love Letters
Preludio Proyecto Latino
Comienzo
Pluma
Nadie Me Ama
Nuestro Balance
Transparence
Los Buyes
Prologo Comienzo
Hip Side
Infantil
Solamente una vez
Tres Palabras
Bouncing With Bud
Ah-Leu-Cha
Sandino
Paseo Con Fula
Esperame en el Cielo
Con Alma
Piano Y Violin
Supernova 1
Paseo Azul
La Nueva Cubana

Gonzalo Rubalcaba Wikipedia