Covid-19
6.8

/

10

1

Votes

Alchetron

Rate This




Gakuryu Ishii




Hiroyuki Onogawa




Japan






Action, History







October 7, 2001 (2001-10-07) (Japan)




Gakuryu Ishii, Goro Nakajima




Gakuryu Ishii, Goro Nakajima




Tadanobu Asano

(Shanao),

Masatoshi Nagase

(Tetsukichi),

Daisuke Ryû

(Benkei),

Masakatsu Funaki

(Tankai),

Jun Kunimura

(Suzaku-hougan),

Ryō Kase

(Kamuro)


Related Gakuryu Ishii movies



Gojoe (五条霊戦記 GOJOE, Gojō reisenki GOJOE) is a 2000 Japanese jidaigeki action film directed by Sogo Ishii. In several English-speaking countries, it was released as Gojoe. The film is a martial arts film set in twelfth century Japan about a battle between the Minamoto and Taira clans.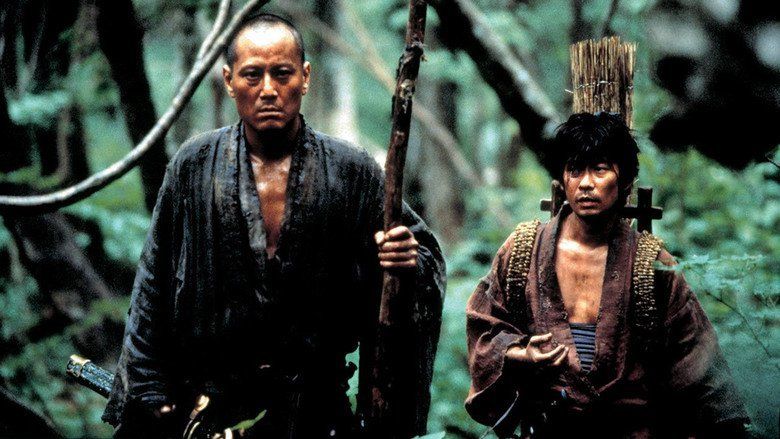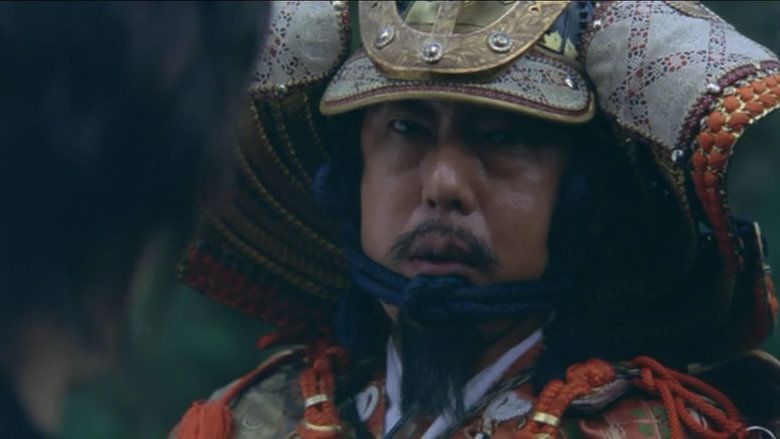 Set in 12th-century medieval Japan, the film takes place after the war between the Heike and Genji clans, which concluded in the defeat of the latter. However, lurking at the Gojoe bridge in Kyoto, a mysterious force ravages the lands of the Heike. At the same time, Benkei (Daisuke Ryu), a samurai turned Buddhist monk out of repentance for his past crimes, learns from an oracle that a great evil is coming. He then receives a divine signal from Acala, represented by a Sankrite inscription on his chest, informing him that he only will be forgiven after slaying the demon of the Gojoe bridge. After borrowing a sacred sword from a yamabushi sect, Benkei sets out to destroy the monster and save his soul.
At the scene of one of the battles in Gojoe, Benkei meets a former weaponsmith Tetsukichi (Masatoshi Nagae) who now survives from scavenging armors and swords from battle corpses. Although skeptical to Benkei's claims and the existence of a demon, Tetsukichi joins him in his quest. They soon discover the demon is in reality a young warrior with a demon mask and extraordinary sword skills. He is Shanao (Tadanobu Asano), a former lord of the Genji clan who is out for revenge against the Heike clan and wants to destroy all false gods and every single religion. Benkei and Shanao face off, but the monk's sword breaks when his will vacillates due to his reluctance to fight. Turning to Tetsukichi to forge him a new sword to duel Shanao one more time, Benkei will have to overcome his doubts to defeat the evil.
Film producer Takenori Sento, who helped produce The Ring horror film series, wanted to create a box office hit by making an action film in the jidaigeki genre.
The film was first shown in North America as part of the 2000 Toronto International Film Festival. The film was also shown at the 2001 Sitges Film Festival. The film was set for an October 7, 2001 theatrical release in Japan.
Actor Tadanobu Asano won the award for Best Supporting Actor at the Hochi Film Awards in 2000 for his role in this film and in Taboo.
Variety gave the film a mixed review, stating that "Despite an impressive opening and suitably titanic finale, yarn about various warriors battling one another during the "Dark Ages" is way overlong at almost 2-1/2 hours and soon palls with its endless succession of sylvan swordplay." The Japan Times compared the final action scene to the "excessive episodes of the "Dragonball Z"" and that the film may "bring in the same kids who made the "Ring" films an event—but it's not going to make anyone forget "Shichinin no Samurai." Kurosawa's masterpiece delivers the essence of battle with gut-wrenching authority. Film4 gave the film a positive review, stating that "What it lacks in humour (and there is absolutely none to be found in it), Gojoe more than makes up for in its sheer, unrelenting intensity, something which few other directors would be able to sustain over so long a duration."
Gojoe Wikipedia
Gojoe IMDb
Gojoe themoviedb.org