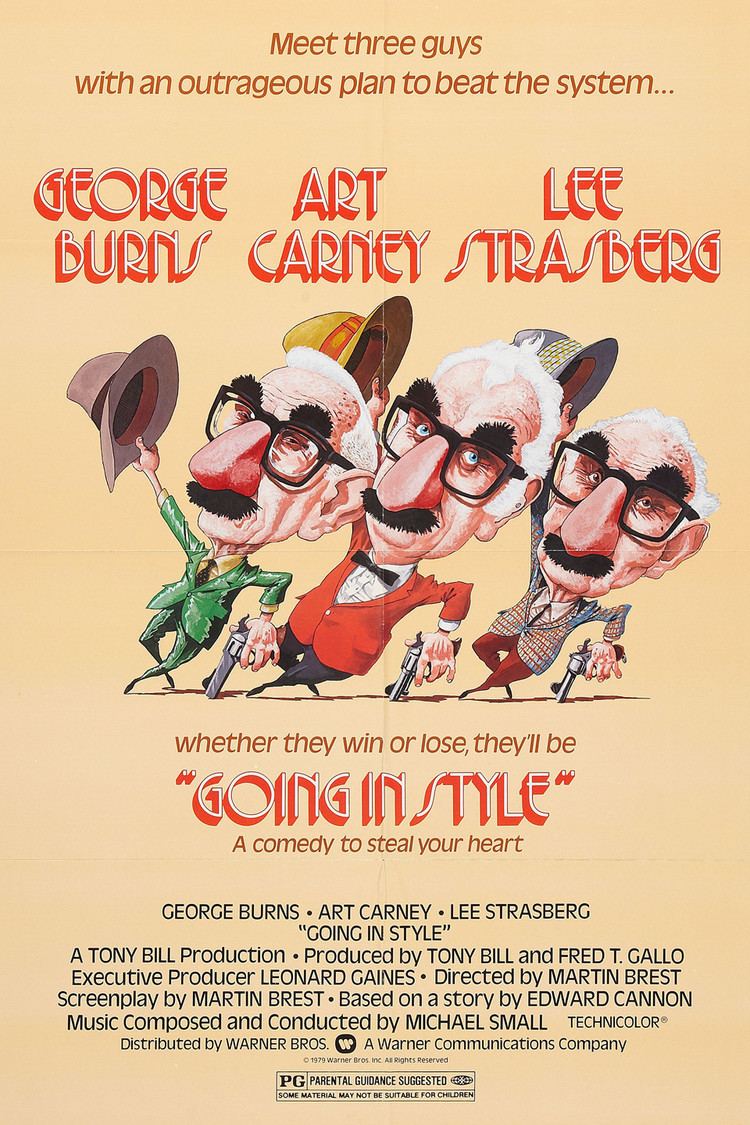 Joe (George Burns), Al (Art Carney), and Willie (Lee Strasberg) are three senior citizens who share a small apartment in Queens, New York City. Their days are spent on a park bench, reading newspapers, feeding pigeons, and fending off obnoxious children. It is a dull life, and Joe is desperate to break the monotony. After their monthly visit to their local bank to deposit their social security checks, Joe suggests: "How would you guys like to go on a stick-up?" They have no experience as criminals, but Joe puts together a plan. "Do you think it'll work?" asks Willie. "Who cares? replies Joe. "I feel like I'm 50 again!"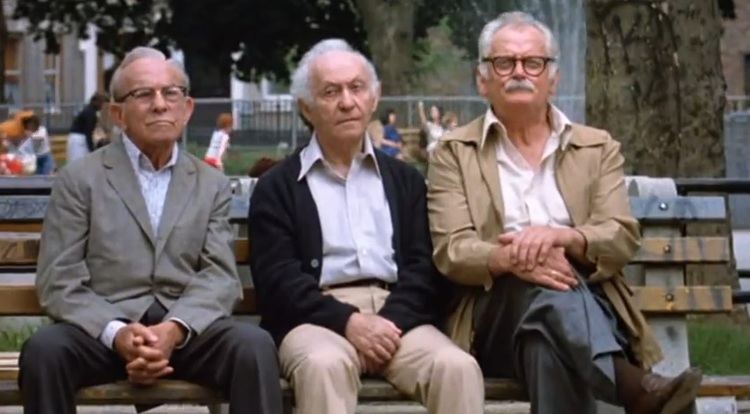 They pick a suitable bank in Manhattan; Al surreptitiously borrows three pistols from the gun collection of his nephew, Pete (Charles Hallahan), who lives with his wife and children a few miles away. Pete is an honest, hard-working guy who dreams of opening his own gas station, but his living expenses consume his entire modest salary.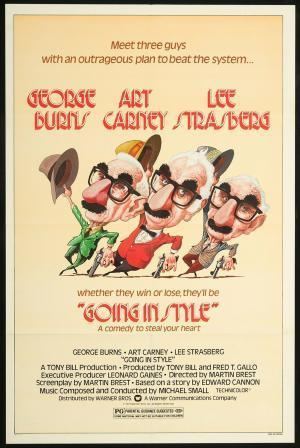 The trio, disguised with Groucho Marx–style novelty glasses, pulls off the heist, netting $35,000. The excitement is too much for Willie, who suffers a fatal heart attack later that day. At his funeral, Joe and Al give $25,000 to Pete and his family, claiming it is the proceeds from Willie's life insurance policy. They decide to splurge the rest on a whirlwind excursion to Las Vegas.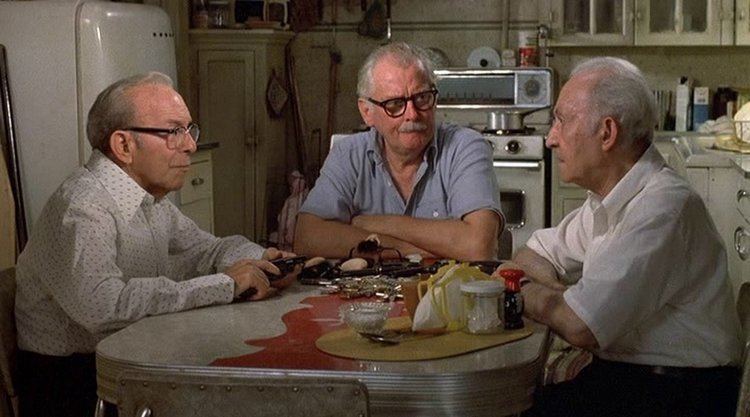 After Willie's funeral, they board the first flight of their lives. At a fancy Las Vegas hotel, they take $2,500 to a craps table. Al, gambling for the first time, goes on an incredible streak, winning more than $70,000. Joe notices several pit bosses staring at them, and worries that they might be asking questions about the old guys with all the money. He and Al cash their chips and catch the first plane back to New York City. After sleeping late, Joe wakes up and turns on the radio for the afternoon news. He hears that their eccentric robbery has become the talk of the town. Joe tries to wake Al, but his friend has died in his sleep.
Joe informs Pete that his uncle has died, then tells him about the bank heist and the Las Vegas adventure. He says he has a feeling that police are closing in on him. He gives Pete the remaining bank loot and the Vegas winnings, and tells him to store the cash in his safe deposit box and never tell anyone about it. The next day, on his way to Al's funeral, Joe's hunch proves correct, and he is arrested. At the police station, he immediately confesses to the robbery and says he hid the money where no one will ever find it. A nervous young prosecutor patronizes him, and says he might avoid jail if he returns the cash. Joe tells him to "go to hell".
Pete visits Joe in prison and suggests giving back at least the stolen portion of the money in the hope of a lighter sentence. Joe explains that he's an old man with no family and now, no friends. "I'm a prisoner, in prison or out." Now, he no longer has to cook or clean for himself, eats three square meals a day, and is being treated like a king by his fellow inmates, who will soon start asking where he hid the money. He tells Pete to enjoy his "inheritance", and not to worry about him. "Besides," he says, with a wink, "no tinhorn joint like this could ever hold me!"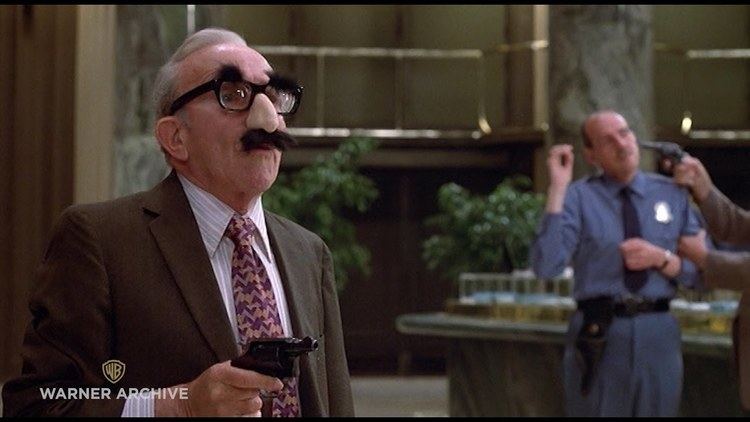 George Burns as Joe
Art Carney as Al
Lee Strasberg as Willie
Charles Hallahan as Pete
Pamela Payton-Wright as Kathy
Siobhan Keegan as Colleen
Brian Neville as Kevin
Critic Gene Siskel of the Chicago Tribune gave the film three and a half stars, remarking that it "treats old age with a lot of bitterness. And my suspicion is that this picture will be a healthy catharsis for anyone who is old or is thinking about becoming old." Siskel added that "what this remarkable movie is after is duplicating the texture of being old in America. And, as we spend the final days with these three characters, we discover that what growing old is about for so many people is being alone. In one heart-tugging scene after another, we see the maturity it takes to make peace with yourself as you grow old. We see the strength it takes to be willing to sit quietly." Siskel offered particular praise for Burns' performance, stating that "Fans of George Burns . . . will be startled by his performance in this film. Burns, who has always seemed so cheerful on film, lets out some of his rage at growing old. He does this in a controlled, quiet way that reveals he is one remarkable actor."
The film has an 89% approval rating from Rotten Tomatoes.
In 2015, Warner Bros. and New Line Cinema began production on a remake of Going in Style, directed by Zach Braff, written by Theodore Melfi and starring Morgan Freeman, Michael Caine and Alan Arkin. The remake was released on April 7, 2017.