A New York police detective (Tony Lo Bianco) ties a death rampage to a cult and its leader (Richard Lynch), half man, half alien.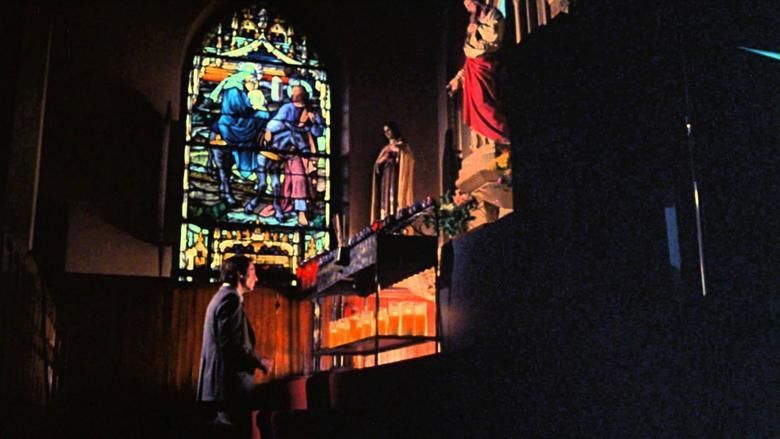 God Told Me To (released in some theatrical markets as Demon) is a 1976 science fiction/horror film written and directed by Larry Cohen. Like many of Cohens films, it is set in New York City and incorporates aspects of the police procedural.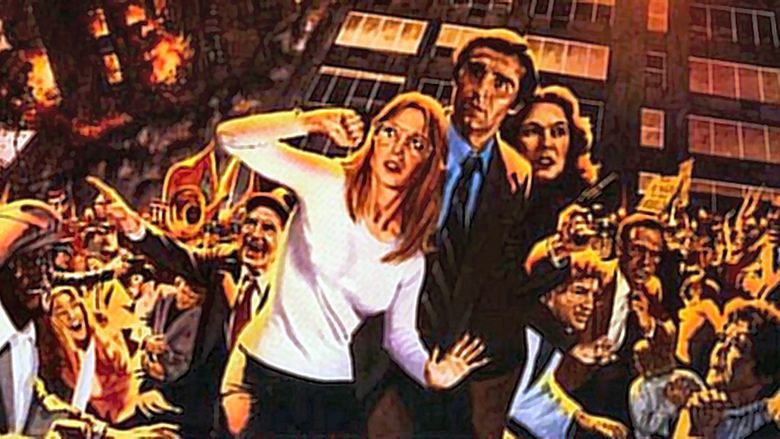 A New York detective investigates a series of murders committed by random New Yorkers who claim that "God told them to."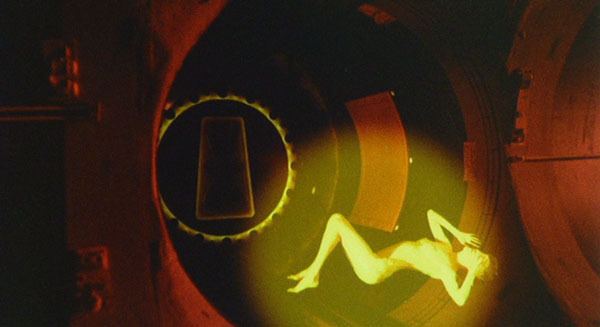 In New York City, a sniper perched on a water tower opens fire on the crowded streets below, killing fifteen pedestrians. Peter Nicholas (Tony Lo Bianco), a Catholic NYPD detective, arrives at the scene and approaches the sniper as police officers surround the building. Before jumping to his death, the sniper, Harold Gorman, tells Nicholas that God had told him to commit the murders. A traumatized Nicholas is left to wonder how Gorman could have aimed accurately at his distance with a mail order rifle.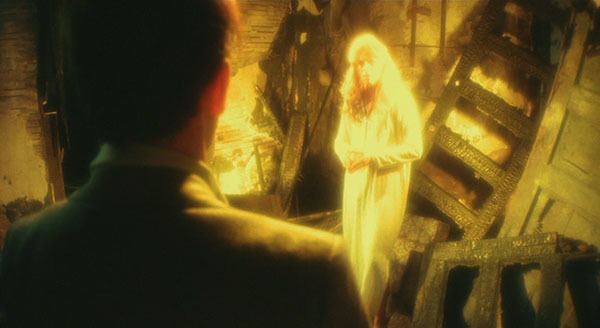 Nicholas investigates a series of murders being committed by various random, seemingly normal assailants, who claim that God told them to kill. Nicholas finds that the murderers have been influenced by a religious cult leader, Bernard Phillips (Richard Lynch) whose origins are a mystery.
Phillips has his cult members invite Nicholas to join them, and a brief meeting between the two occurs, where Nicholas surmises that Phillips cannot use his strange powers to affect him, due to needing him for some unknown purpose. He also discovers that a similar set of events took place some 35 years prior. His investigation eventually leads him to an old woman who is seemingly his birth mother, having found herself impregnated by a strange orb of light while walking home from the New York Worlds Fair in 1941, and giving up the child for adoption. The meeting distresses both of them, and Nicholas is wracked with doubt over who or what he is. He confronts Phillips one last time, and discovers the truth - both he and Phillips are the result of virgin birth by an unknown third party, presumably extraterrestrial or possibly supernatural origin. Nicholas is the result of his human genes being dominant, which is why he is unaware of his true nature, while Phillips is more like their unseen progenitor. Phillips reveals himself to be a hermaphrodite and wishes to spawn a new species with his "brother". Nicholas refuses, and attacks Phillips, which results in Phillips using his powers to destroy the building and committ suicide. Nicholas is arrested for the death of Phillips, and responds to the question of why he committed the deed with "god told me to" as he is led into court by police.
Tony Lo Bianco as Det. Lt. Peter J. Nicholas
Deborah Raffin as Casey Forster
Sandy Dennis as Martha Nicholas
Sylvia Sidney as Elizabeth Mullin
Sam Levene as Everett Lukas
Robert Drivas as David Morten
Mike Kellin as Deputy Police Commissioner
Richard Lynch as Bernard Phillips
Sammy Williams as Harold Gorman
Andy Kaufman as Police Officer
Bernard Herrmann, who had scored Cohens earlier film Its Alive, was originally assigned to score God Told Me To as well, and Cohen claims on the DVD commentary track that Herrmann saw the first cut of the film immediately after completing the recording sessions for his score to Taxi Driver and made notes on how he believed it could be scored. However, within the next 15 hours, Herrmann died. Cohen then asked composer Miklos Rozsa to score the film. Rozsa turned it down, saying "God told me not to". Frank Cordell composed the score heard in the released version of God Told Me To, and both it and Taxi Driver were dedicated to Herrmann.
The alien abduction sequence, where a naked woman is drawn up into the cavernous interior of an extraterrestrial spacecraft, features (manipulated) generic stock model footage from Gerry Andersons science fiction TV series Space: 1999.
Andy Kaufman appears as a possessed policeman who goes on a shooting rampage at the Saint Patricks Day parade — it was Kaufmans first role in any film, and the same footage was later used for the finale of a documentary called The Passion of Andy Kaufman, in a segment called "Thus Spake Zarathustra", with music by Eumir Deodato. Sylvia Sidney appears as the detectives traumatized mother.
In the early 2010s, Time Out conducted a poll with several authors, directors, actors and critics who have worked within the horror genre to vote for their top horror films. God Told Me To placed at number 94 on their top 100 list.