Also known as

G.L.U.




Years active

1993–2005







Labels

Onion/American, 1500 Records/A&M, Locomotive Music




Associated acts

Wired All Wrong, Mass Hystereo, Fluzee, Heavy, Robot Teen America, Pop's Cool Love




Website

http://www.DavidReillyGLU.com


Past members

David Reilly Jeff Turzo Andrew McGee Adam Kary Scott Garrett




Origin

Perkiomenville, Pennsylvania, United States (1992)




Members

David Reilly, Jeff Turzo, Andrew McGee, Garret Scott, Adam Kary




Genres

Industrial rock, Electronics in rock music, Techno, Industrial metal, Alternative metal




Albums

Life in the So‑Called Space Age, Empty, Up off the Floor, Rearrange EP, God Lives Underwater
God lives underwater no more love
God Lives Underwater was an industrial rock band from rural Perkiomenville, Pennsylvania (near Philadelphia), formed in 1993 by band members David Reilly and Jeff Turzo. God Lives Underwater was originally signed to American Recordings after being discovered by Rick Rubin, who subsequently produced the band's first two albums. Prior to the band's breakup, there were two other members, Andrew McGee and Adam Kary.
Contents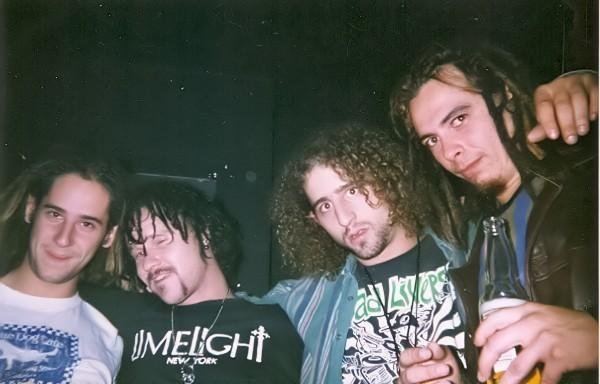 The band produced an extended play (EP) in 1995. Later that year, they released their first studio album, Empty. In 1998, they released another studio album, Life in the So-Called Space Age. It was their first and only album to ever chart, peaking #6 on Heatseekers, and #137 on the Billboard 200. Later that year, the released their second EP, Rearrange. In 2004, God Lives Underwater released their last album, Up Off The Floor. David later re-united with drummer Adam Kary in Philadelphia and created Fluzee. The two wrote and recorded a 7 track CD entitled "Seven" Recorded in Kary's Philadelphia house, it was sold in limited edition online. They put together a live band to play a few shows in Philadelphia. David on guitar and vocals, Adam on guitar and backing vocal, Melissa Zahnweh on bass and Pat Haslup on drums. One year later, lead singer David Reilly died in his sleep, after the band's breakup.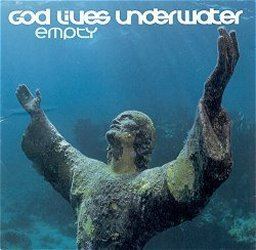 History
Supposedly, the name "God Lives Underwater" was derived from Jeff Turzo's previous band GLU, from which David Reilly used the initials as a backronym to form the band's name. Stated influences of the band's sound include Depeche Mode, Nine Inch Nails, David Bowie, The Psychedelic Furs, and Spiritualized. Reilly disparaged uses of "electronica" in reference to the band in 1998, suggesting that "techno" would be more appropriate, but ultimately saying that he would prefer the label "pop band".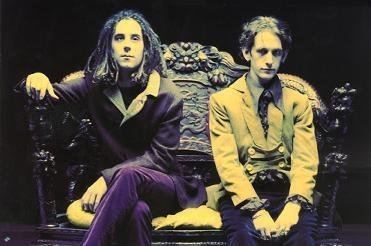 God Lives Underwater recorded their first (self-titled) EP in 1993, but it was not released until 1995. The EP consists of 6 tracks. God Lives Underwater's first full-length album Empty was also released in 1995 (in October) via American Recordings.
Several songs from their first two releases were featured in movies. "Tortoise" was used in the movie National Lampoon's Senior Trip. "No More Love" was featured as the credits began to roll at the end of the commercially successful Keanu Reeves film Johnny Mnemonic., "Drag Me Down" was used in The Doom Generation. "No More Love" and "Drag Me Down" were included on both the EP and album. In addition, their remix of the Rob Zombie song, "How To Make A Monster," was featured in the climatic scene of another Keanu Reeves film, The Watcher. Reeves reportedly suggested to the producers of the film that they use the song, as God Lives Underwater was one of his favorite bands. Also, "Weight"—an outtake from Empty— was featured on Mortal Kombat: More Kombat, an album of music "inspired" by the film Mortal Kombat.
In 1998 the band released a 5 track promotional EP titled Rearrange and their second full-length album. The title of the full-length,Life in the So-Called Space Age, comes from the Depeche Mode album Black Celebration, where the phrase appears in quotes on the back cover. The album consists of 11 tracks and reached number 137 on the U.S. Billboard chart in April 1998. It was on the Billboard chart for two weeks. Allmusic gave the album four stars. "Medicated to the One I Love," the last track on the album, lasts 32:24, the band's longest song ever released. Their single "From Your Mouth" from Life in the So-Called Space Age peaked at number 17 on Billboard's Modern Rock Tracks chart, supported by an unusual music video directed by Roman Coppola, featuring champion hot-dog eater Hirofumi Nakajima removing vast quantities of food from his mouth. The video footage is actually a single take played in reverse, which was achieved after five other takes (each of which required Nakajima to stuff his face). "From Your Mouth" also appeared in the 2000 movie Gossip.
Contractual entanglements and a label bankruptcy postponed the release of their follow-up album Up Off The Floor, and was finally released in 2004 on an independent label, but by that time, the core members of God Lives Underwater had split up and moved on to other projects. Up Off the Floor caused numerous complaints amongst fans about the quality of the album's mastering, as well as complaints that two of the more well-known songs from the album's sessions ("Choir Boy" and "Fame") were removed and not included in the official release for undisclosed reasons. The album was, however, released to somewhat modest success. In addition, their cover of the classic David Bowie hit "Fame" was the main song featured in the highly successful Robert De Niro film 15 Minutes, and the film's soundtrack also featured the track "1% (The Long Way Down)," in addition to "Fame". The album consists of 10 tracks and is the last album by God Lives Underwater.
Jeff Turzo started Wired All Wrong with Matt Mahaffey while David Reilly pursued a solo career. Band member David Reilly died in his sleep on the morning of October 16, 2005 from complications of a coma brought on by bleeding, as a result of tooth infection. He was 34 years old. A book about David Reilly was released on 10/16/07 titled "Dreams Are Unfinished Thoughts" by Brian Paone, longtime friend of David and the band. The book is available through www.BrianPaone.com or as an eBook through all digital eReaders.
Influences and style
The band's main influences include Depeche Mode, Nine Inch Nails, Cabaret Voltaire, KMFDM, and Ministry. The band performs in a gloomy, aggressive, and yearning mood. They are considered to have the styles of: heavy metal alternative, Indie Rock, Industrial Metal, etc.
Band members
David Reilly - Vocals/Keyboards/Programming
Jeff Turzo - Bass guitar
Andrew McGee - Guitar
Scott Garrett - Drums
Adam Kary - Drums
Studio albums
1995 – Empty – American Recordings
1998 – Life in the So-Called Space Age – 1500 Records/A&M
2004 – Up Off The Floor – Locomotive Music
Extended plays
1995 – God Lives Underwater EP – Onion/REP, imprint of Rick Rubin's American Recordings
1998 – Rearrange EP – A&M
Music videos
1994 - "No More Love"
1995 - "All Wrong"
1996 - "Don't Know How To Be"
1998 - "From Your Mouth"
2001 - "Fame"
Other
1996 - Slamscape (A game for the Sony PlayStation, featuring a soundtrack by "God Lives Underwater")
Side projects
Heavy
Robot Teen America
Fluzee
David Reilly
Pop's Cool Love
Wired All Wrong
Mass Hystereo
Puma Libre
Songs
From Your MouthLife in the So-Called Space Age · 1998
No More LoveEmpty · 1995
All WrongEmpty · 1995

References
God Lives Underwater Wikipedia
(Text) CC BY-SA