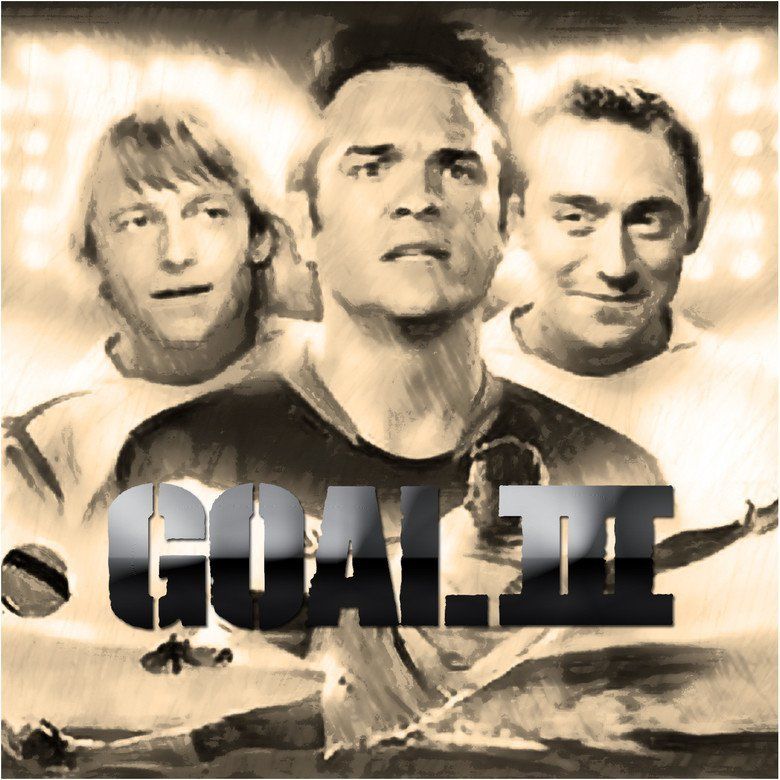 In the third installment of the football drama trilogy Goal!, Kuno Becker returns as Mexican footballer Santiago Muñez, who, along with his best friends and England national team players Charlie Braithwaite (Leo Gregory) and Liam Adams (JJ Feild), are selected for their respective national teams at the 2006 FIFA World Cup finals in Germany.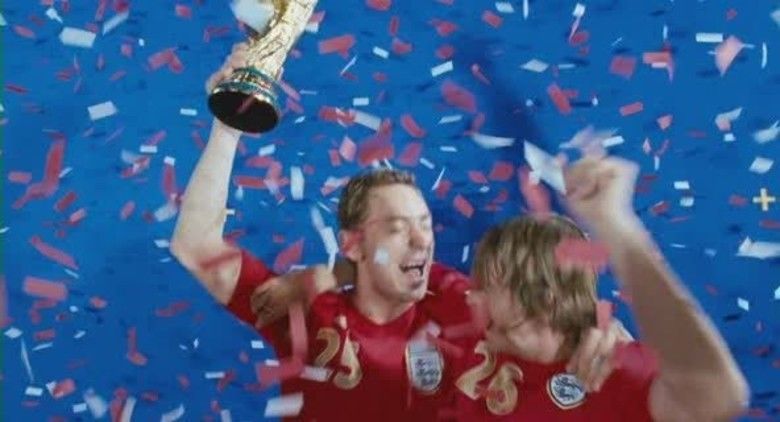 However, as all of them attend the shooting of a film Braithwaite is featured in, tragedy befalls them. All three best friends and Braithwaite's new love interest and soon to be fiancée Sophia Tardelli (played by Kasia Smutniak) suffer a car accident which puts Muñez out of contention through injuries. Meanwhile, Liam Adams discovers to his horror that he has a new daughter, Bella, from former love interest June (played by Anya Lahiri). This only adds to Liam's preexisting alcoholism and release from Real Madrid. It is revealed that Muñez is set to return to England as a Tottenham Hotspur player under a two-year contract, along with Liam, who re-signs for Newcastle United, the original club of both ex-Real players. The film goes on to depict the World Cup from the English perspective. Liam scores against Sweden (2–2), assisted by a header from Charlie, and England qualify for the knock-out stages. However, in the match against Ecuador, Charlie is injured, and later collapses in the changing room. He is rushed to hospital, and dies on the way from an aneurysm (from the car accident). England crash out of the quarter-finals against Portugal as Liam misses a crucial penalty against Portuguese goalkeeper Ricardo while Cristiano Ronaldo converts.
Liam later proposes June to marry him. Santiago Munez is the Best Man. During his wedding speech he remembers Charlie and his eyes get teary. As confetti is thrown on Liam and June, Italy are shown lifting the World Cup Trophy after beating France on penalties in the final.
Also following the tournament around Germany in their St. George's Cross festooned camper van are the "Geordie Boys", who first appeared back in the first "Goal!" film. Providing the entertaining fans' perspective of the match are Newcastle United die-hards Gordon (Mike Elliott), Foghorn (Christopher Fairbank), Walter (Jack McBride), and Phil (Craig Heaney) in their drunken, womanizing adventures in Germany.
Unlike in the first two films, Roz, Glen Foy, and Gavin Harris do not feature in the film. Santiago implies that he and Roz did not get back together following their separation. As shown in the second movie, Foy was fired by Santiago. As for Harris, it was time he retired. All actual professional footballers are shown through stock World Cup footage. The sporting role of the actors in this film is limited to the green screen. In selected scenes, professional lookalike Derek Williams is used as a double for Sven-Göran Eriksson. This movie reveals the end of the Goal! trilogy as the dream ends.
Leo Gregory as Charlie Braithwaite
JJ Feild as Liam Adams
Kuno Becker as Santiago Muñez
Nick Moran as Nick Ashworth
Tamer Hassan as Ronnie
Kasia Smutniak as Sophia Tardelli
Anya Lahiri as June
Wendy McGregor Fitzsimmons as Sue
Appearances were made by the following professional footballers and officials at the FIFA World Cup via stock footage only.
In his review for the website Shadows on the Wall, Rich Cline gave the film 2 out of 5 stars and wrote, "The conclusion of the officially sanctioned Fifa trilogy oddly shifts the attention away from the central character Santi to focus on two English players instead. The result is watchable and lively, but still a bit corny."