Covid-19
Gloria Petyarre





Artist






Bush Medicine Leaves, 2007




Kathleen Petyarre, Nancy Petyarre
Gloria Petyarre (born 1938, Mosquito Bore, Utopia, Northern Territory) is an Australian Aboriginal artist from the Anmatyerre community, just north of Alice Springs. In 1999, the Australian magazine Art Collector called her "one of our most collectable indigenous artists". As of 2014, her overall career rank on the Australian Indigenous Art Market was 13.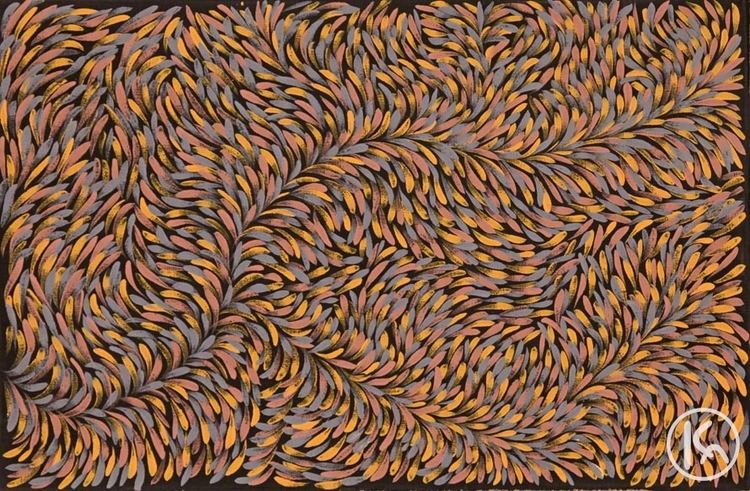 Petyarre won the Wynne Prize in 1999 with Leaves, being the first Aboriginal person to win one of the Art Gallery of New South Wales's major prizes. She traveled to Ireland, England and India in 1990 as part of the Utopia – A picture story exhibition. She held her first solo exhibition in 1991. She is represented in Australian galleries such as the National Gallery of Australia. She is the niece of Emily Kngwarreye and the younger sister of Kathleen Petyarre, who are also artists.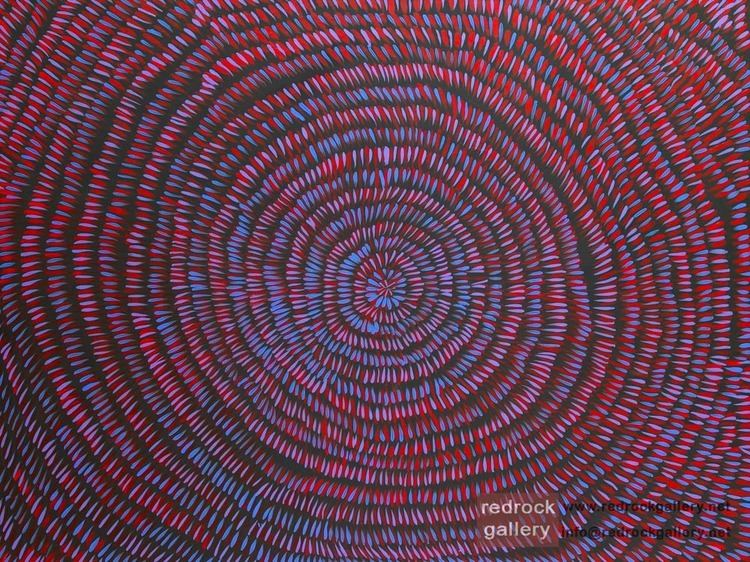 Petyarre lived at the Utopia community after 1977, where she started batik painting, exhibiting in shows around Australia for ten years. She began work on the 'Summer Project' in 1989 which involved translating the batik paintings onto canvas. She was one of the founding members of this Utopia Women's Batik Group. She paints an original subject titled Leaves as well as Body Paint Designs and several Dreamtime stories such as Pencil Yam, Bean, Emu and Mountain Devil Lizard and Small Brown Grass. Her paintings – monochromatic or multi-colored - have well defined segments filled with curved lines. Her style is known for its abstract fields and bright colors.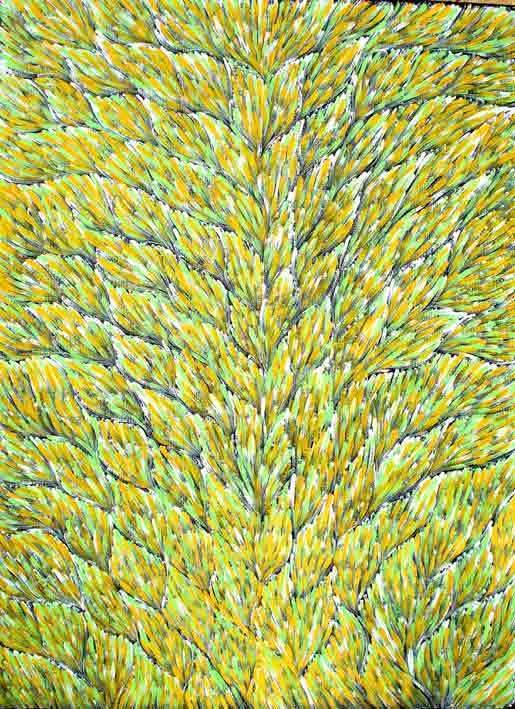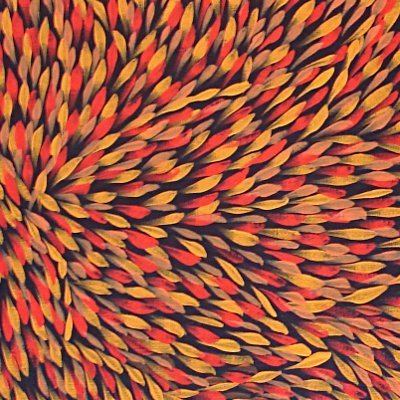 National Gallery of Australia, Canberra
Art Gallery of New South Wales, Sydney
Kluge-Ruhe Aboriginal Art Collection, University of Virginia, Charlottesville
Museum and Art Gallery of the Northern Territory, Darwin
Allen, Allen and Hemsley
Victorian Museum
Powerhouse Museum, Sydney
Westpac Collection, New York
Gold Coast City Art Gallery
The Holmes a' Court Collection
Art Gallery of Ballarat
Gloria Petyarre Wikipedia