Cause of death

Heart attack




Occupation

Editor, socialite



Name

Gloria Guinness




Role

socialite




Full Name

Gloria Rubio Altorre




Born

August 27, 1913 (

1913-08-27

) Veracruz, Mexico


Resting place

Cimetiere du Bois de Vaux, Lausanne


Residence

Epalinges, Paris, Piencourt in Normandy, New York City, Manalapan, Florida and Acapulco


Relatives

Alexandra Cook, Loel Patrick Guinness and Victoria Niarchos, grandchildren


Died

November 9, 1980, Epalinges, Switzerland




Spouse

Thomas "Loel" Guinness (m. 1951–1980)




Children

Dolores Guinness, Graf Franz Egon von Furstenberg-Herdringen


Parents

Jose Rafael Rubio, Dolores Alatorre




Grandchildren

Loel Guinness, Victoria Niarchos




Similar People

Dolores Guinness, Thomas "Loel" Guinness, Victoria Niarchos, Betsy von Furstenberg, Arthur Guinness
Vanity Fair's The Best-Dressed Women of All Time: Gloria Guinness
Gloria Guinness (born Gloria Rubio Alatorre; August 27, 1913 – November 9, 1980) was a socialite and fashion icon, as well as a contributing editor to Harper's Bazaar from 1963-71. She was named to the International Best Dressed List Hall of Fame in 1964.
Contents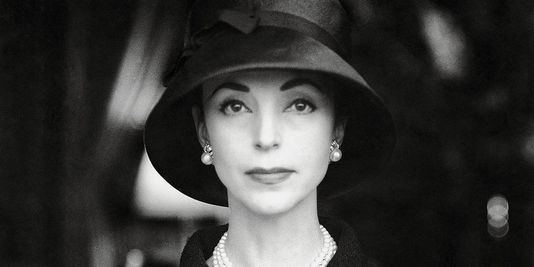 Early life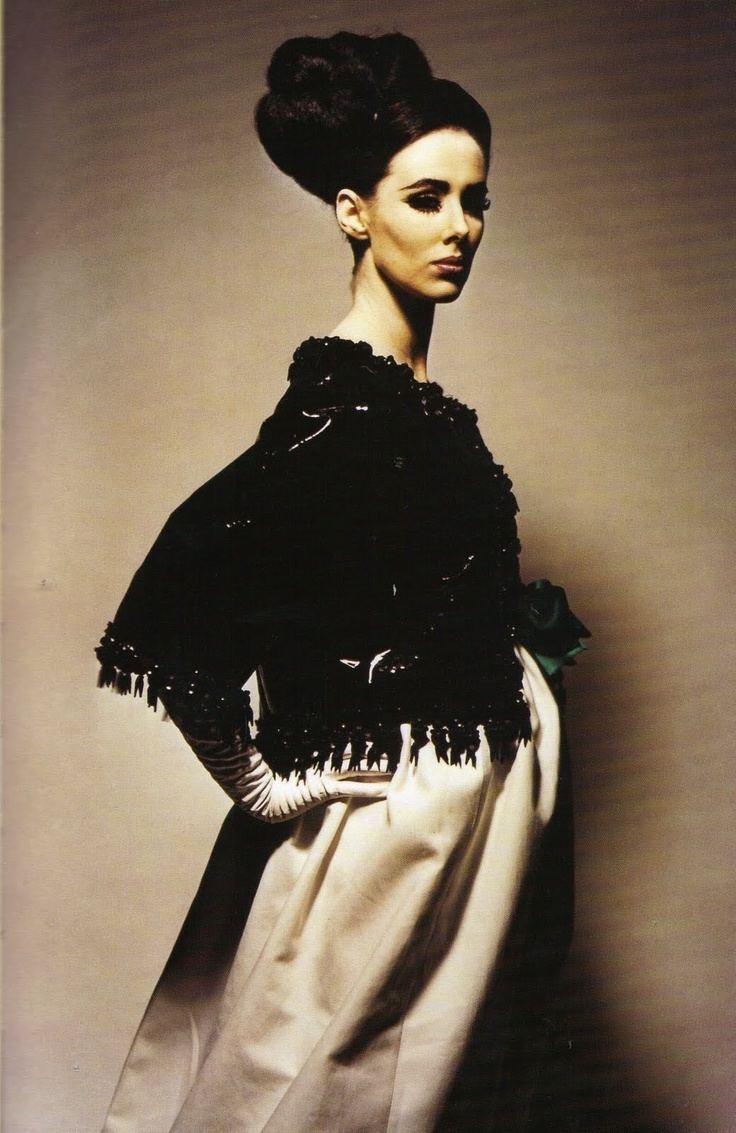 Born in Guadalajara, Mexico, she was a daughter of José Rafael Rubio Torres (1880-1916), a journalist, and his wife, Maria Luisa Dolores Alatorre Diaz (b. 1882). She had two elder siblings: Rafael and Maria Luisa.
Marriages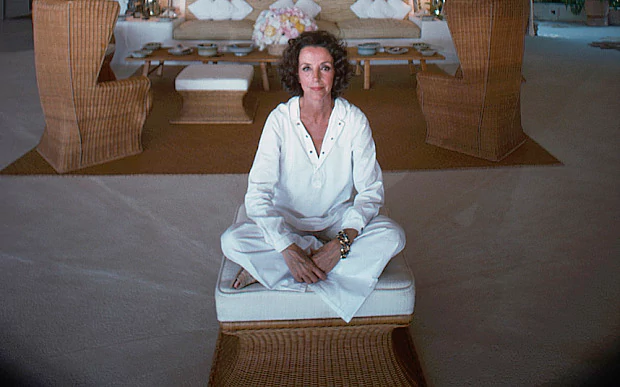 Gloria Rubio was married four times, her spouses being: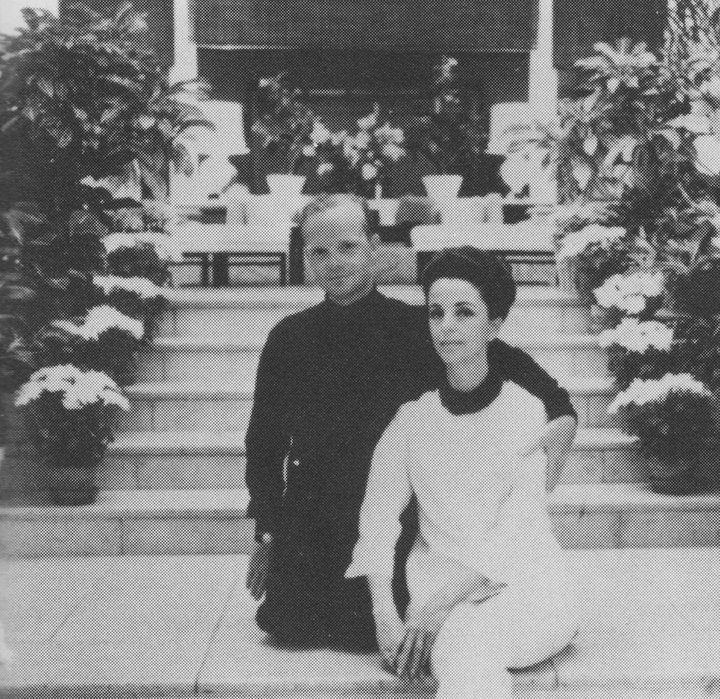 1 Jacobus Hendrik Franciscus Scholtens, a Dutch-born, Veracruz-based sugar-factory superintendent, whom she married in Mexico City on March 31, 1933. Rubio was 20, and the groom, son of Jan Scholtens and Maria Le Comte, was 47. They later divorced.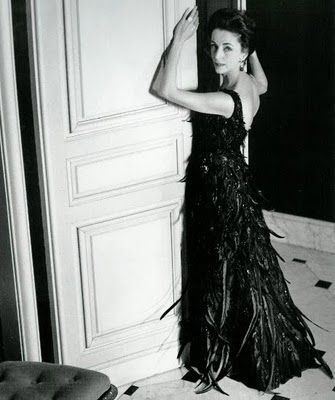 2 Franz-Egon Maria Meinhard Engelbert Pius Aloysius Kaspar Ferdinand Dietrich, third Graf von Fürstenberg-Herdringen (1896–1975), whom she married on October 4, 1935, in Kensington, London, England; she was his second wife and had a stepdaughter from her husband's first marriage, the actress Betsy von Furstenberg. By him, she had two children: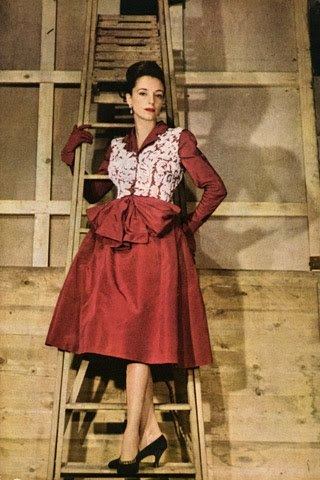 Dolores Maria Agatha Wilhelmine Luise, Freiin von Fürstenberg-Hedringen (July 31, 1936—January 20, 2012). She married her stepbrother, Patrick Benjamin Guinness, on 22 October 1955 and after his death in an automobile accident in 1965, she hoped to marry the Aga Khan IV, her late husband's half-brother.
Maria Alexandra (born 1956); married Foulques, Count de Quatrebarbes (born 1948) in 1979, and, after their divorce, Neville Cook.
Loel Patrick (born 1957).
Victoria Christina (born 1960) married Philip Niarchos in 1984, son of Greek shipping magnate Stavros Niarchos.
Franz-Egon Engelbert Raphael Christophorus Hubertus, Freiherr von Fürstenberg-Hedringen (born July 27, 1939 in Berlin-Wilmersdorf). He married Agneta Sundby (born April 12, 1943), a Swedish model on August 20, 1967, in Visnum church, Visnum, Sweden. After their divorce, he married Adelina Cuberyan.
3 Ahmad-Abu-El-Fotouh Fakhry Bey (1921–1998), whom she married in 1946 and divorced in 1949. The only child of Princess Fawkia of Egypt, Countess Wladimir d'Adix-Dellmensingen, and her first husband, Mahmud Fakhry Pasha, he was a grandson of King Fuad I of Egypt and a nephew of Princess Fawzia of Egypt (the first wife of Mohammed Reza Pahlavi, Shah of Iran) and of King Farouk I of Egypt.
4 Group Captain Thomas Loel Guinness, a Member of Parliament (1906–1988) and a member of the extended Guinness beer family, though his particular branch made its fortune in banking and real estate. They married on April 7, 1951, in Antibes. By this marriage she had three stepchildren: Patrick Benjamin Guinness (1931-1965); William Loel Seymour Guinness (born 1939), and Belinda Guinness (born 1941), wife of 5th and last Marquess of Dufferin and Ava.
Among Guinness's lovers were David Beatty, 2nd Earl Beatty, and the British ambassador to France Duff Cooper, who wrote of her, "I have never loved anybody physically so much or been so supremely satisfied".
Rumour of espionage
There is a long-standing rumor that Gloria Guinness was employed at some point as a spy and that when she married her fourth husband, she had no valid passport and was legally stateless. This rumor is to a certain degree borne out by her appearance in a series of supposedly nonfiction books written by Aline Griffith, Countess of Romanones, who knew her during World War Two and was a friend, fellow spy (originally on opposite sides, the Countess was still an American citizen during the war, and an employee of the OSS), and sometime adversary of Gloria, who was by this point an almost legendary character, the glamorous "Countess von Fürstenberg" who maintained friendships with important Nazis, including Hermann Göring and even Adolf Hitler himself, and lived in neutral Madrid throughout the latter days of the Second World War as an espionage agent for the Axis.
Six homes around the world
The Guinnesses had an apartment in Manhattan's Waldorf Towers, an 18th-century farmhouse called Villa Zanroc in Epalinges near Lausanne, a 350-ton yacht, an apartment on Avenue Matignon in Paris, decorated by Georges Geffroy, a stud farm in Normandy, Haras de Piencourt, and Gemini, a mansion at Manalapan, Florida.
The Florida property, which is divided by U.S. Highway A1A, faces the lake on one side and the ocean on the other; the two halves of the building, which was designed in the 1940s by architect Marion Syms Wyeth for Gerald Lambert, were ingeniously connected by a sound-proofed living room that was set beneath the bisecting road. In addition, the Guinnesses built a house in Acapulco, Mexico. They also kept three aircraft: an Avro Commander for short trips around Europe, a small jet, and a helicopter for Loel Guinness's hops between the Manalapan house and the Palm Beach golf course.
Fashion
Guinness was dressed by Cristóbal Balenciaga, Elsa Schiaparelli, Marc Bohan at Christian Dior, Chanel, Hubert de Givenchy, Yves Saint Laurent, Chanel, Valentino Garavani, Halston and shoes by Roger Vivier.
She was one of the models to wear capri pants by Emilio Pucci. She was photographed for Vogue, Harper's Bazaar and Woman's Wear Daily by Cecil Beaton, Richard Avedon, John Rawlings, Toni Frissell, Horst P. Horst, Slim Aarons and Henry Clarke. Artist like René Bouché, Kenneth Paul Block and Alejo Vidal-Quadras (1919–94) painted her. She appeared on the International Best Dressed List from 1959 through 1963. The year after she was elevated into its Hall of Fame.
Donations
She gave an enormous number of items to Victoria & Albert Museum from Cristóbal Balenciaga, Christian Dior, Yves Saint Laurent, André Courrèges, Antonio del Castillo, Hubert de Givenchy, Hellstern and Jeanne Lafaurie, proving that she spread her commissions amongst many different couturiers.
Among the seventeen outfits, twelve hats and pairs of shoes that she donated were a 1948 Balenciaga evening gown of organdie with flock flowers, an evening gown from 1965, a 1949 hand-painted evening gown by Marcelle Chaumont and a 1950s evening gown by Jeanne Lafaurie, the only dress by that designer in the collection of Victoria & Albert Museum.
Some items by Cristóbal Balenciaga and Elsa Schiaparelli were donated to The Costume Institute at the Metropolitan Museum of Art in New York.
Writing
Guinness wrote frequently for Harper's Bazaar, most famously asserting, in the magazine's July 1963 issue: "Elegance is in the brain as well as the body and in the soul. Jesus Christ is the only example we have of any one human having possessed all three at the same time."
Death
In 1980 Gloria Guinness died of a heart attack at Villa Zanroc in Epalinges, Switzerland. She is buried next to her last husband at Cimetière du Bois de Vaux in Lausanne.
References
Gloria Guinness Wikipedia
(Text) CC BY-SA