Glenn Moore is the head coach of the Baylor softball team. In eight seasons as a collegiate head coach, Moore has amassed a career coaching record of 391-164, including stops at William Carey College and LSU.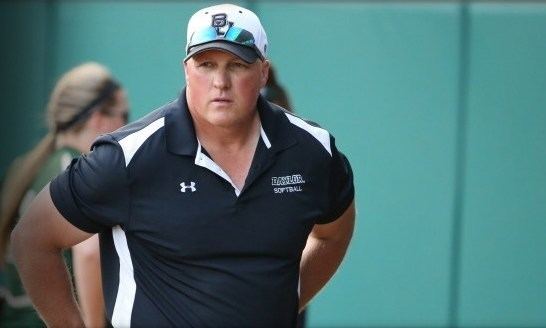 Prior to coming to Baylor, Moore spent two-plus seasons as head coach at LSU and four years total with the Lady Tigers' program. Moore led LSU to the Southeastern Conference championship in 1999 and 2000. While at LSU, Moore amassed a 117-25 record, including a 53-7 record in the SEC.
Moore was named |LSU's head coach prior to the 1998 NCAA Regionals, where he led the Lady Tigers to a 2-2 mark. His first full season as head coach, 1999, saw the Lady Tigers go 56-10 and win both the SEC regular season and tournament titles. LSU repeated its regular-season crown in 2000, going 59-13 and setting a school record for wins while advancing to within a game of the Women's College World Series. LSU appeared in three-straight NCAA tournaments under Moore.
Before his stint at LSU, Moore spent one season as the head coach at William Carey College in Hattiesburg, Mississippi. Moore was 22-17 that season and guided William Carey to a second-place finish in the Gulf South Conference.
Moore has plenty of experience with coaching and playing softball, as well as several other sports. He played for the world famous "The King and His Court" fast pitch softball team. He was a pitcher for the team that traveled the globe showcasing its talents. He also played in the Mississippi Men's Fast Pitch and McComb Men's Fall Fast Pitch Softball leagues for 12 years.
Moore's own athletic career saw him play both football and baseball at Southwest Mississippi Community College before playing tight end at Northwestern State University, where he graduated in 1993. He was inducted into Southwest Mississippi Community College's Hall of Fame in the fall of 2000.
While enrolled at Northwestern State University, Moore was a volunteer assistant softball coach for two seasons before becoming a full-time assistant in 1992. After coaching football, baseball and basketball at Amite School Center in his hometown of Liberty, Mississippi, he left to coach at William Carey, where he started the softball program.