Girl on a Bicycle (German: Liebe und andere Turbulenzen; "Love and Other Turbulence") is a 2013 English-language independent romantic comedy directed and written by Jeremy Leven, produced by Quirin Berg and Max Wiedemann, and starring Vincenzo Amato, Nora Tschirner, Paddy Considine, Louise Monot, and Stéphane Debac. Girl on a Bicycle was filmed in Munich, Bavaria, Germany, and Paris, France.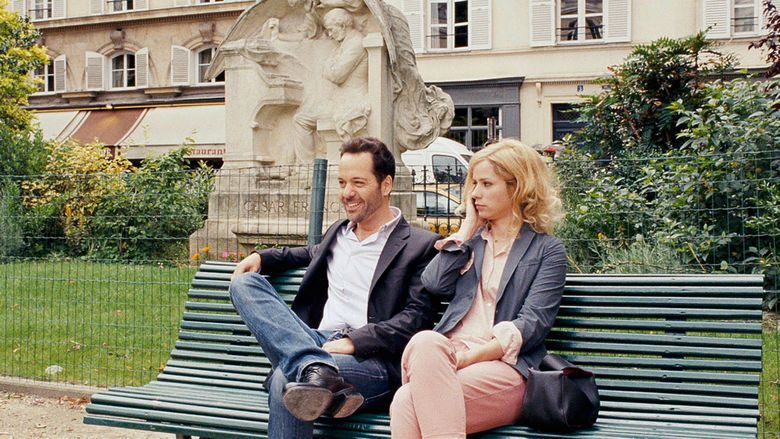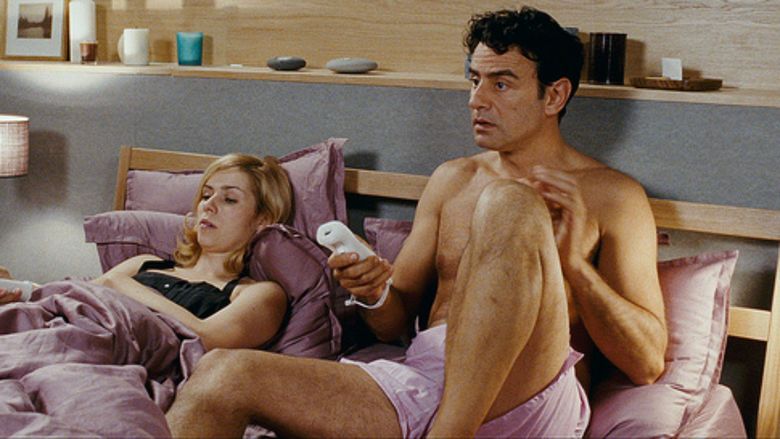 Paolo (Vincenzo Amato), an Italian who drives a Paris tour bus, has just proposed to his true love, German stewardess, Greta (Nora Tschirner), when young French beauty, Cécile (Louise Monot) pulls up beside his bus on her bicycle – and, in short order, Paolo, following some very bad advice from his friend, Derek (Paddy Considine), finds himself with a German fiancée, a French "wife", two Australian children who call him "Papa", and his life upside-down.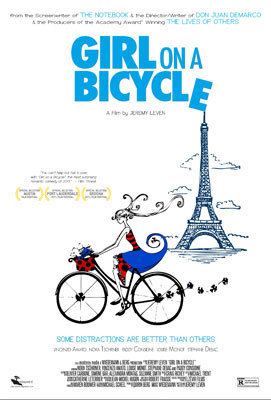 Nora Tschirner – Greta
Vincenzo Amato – Paolo
Paddy Considine – Derek
Louise Monot – Cecile
Christine Citti – Dominique
Stéphane Debac – Francois
Chiara de Luca – Police woman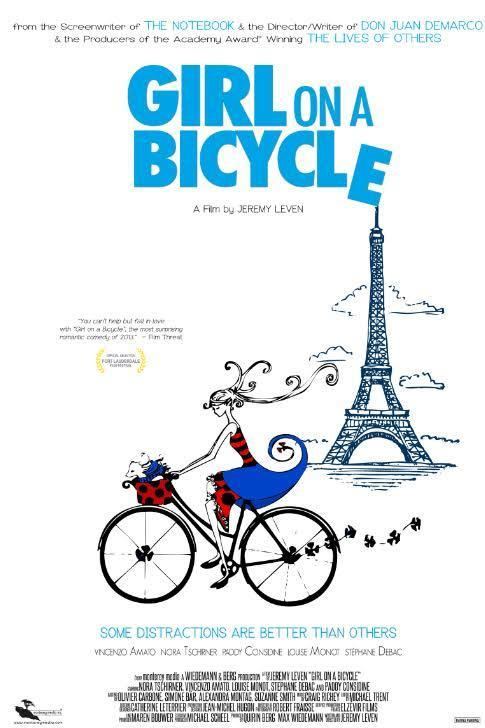 Girl on a Bicycle is written and directed by Jeremy Leven (screenwriter of The Notebook), and produced by Quirin Berg and Max Wiedemann (producers of The Lives of Others). It was filmed in Munich and Paris.
Warner Bros. released the film in Germany in Spring 2013. In June 2013, Monterey Media bought the United States distribution rights and will release the film in the United States in Fall 2013.
Girl on a Bicycle was selected to screen at the following film festivals:
2013 Austin Film Festival
2013 Ft Lauderdale International Film Festival
2013 Daytona Beach Film Festival
2014 Sedona Film Festival
It holds an 8% "Rotten" rating on review site Rotten Tomatoes.