Gillian Wigmore (born 1976) is a Canadian poet and fiction writer.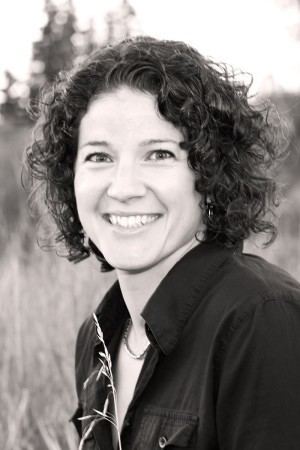 Wigmore was born and raised near Vanderhoof, British Columbia. Her mother, an English teacher, and her library of contemporary Canadian poets helped her develop her poetry in the eco-poetry genre. As a vet and a father of four children, her father often took her on outcalls to farms, where she developed her passion for nature and its many intricacies. She improved her skills in the writing program at the University of Victoria and graduated in 1999 with a double major in Writing and in English.
Wigmore published her first chapbook, home when it moves you in 2005, followed by her first book of poetry, Soft Geography in 2007. Some of her success can be attributed to the poetics of Derk Wynand, who taught her to notice every detail and to take writing seriously. Wigmore was a finalist for the 2008 Dorothy Livesay Poetry Prize and won the 2008 ReLit Poetry Award.
In 2014 her first fiction, Grayling (a novella), was published by Mother Tongue. The novella follows a couple as they descend the Dease River in northwestern BC.
She currently lives in Prince George, British Columbia with her two young children.
As a child, Wigmore spent time with animals her veterinarian father treated, and in effect dedicated many poems to her experiences with these animals. Instead of manicured or censored language, she creates raw and lively descriptions of barn smells, sensations of cow calves she held and the sight of her father treating these animals.
Soft Geography has been described as a "detailed poetic map and guide to life in Northern British Columbia". She writes about the landscape, flora and fauna, climate and attitudes of the people who inhabit the area, focussing on her experiences in its midst. Her descriptions show attention to natural details and her passion for the environment. She identifies native plant species of British Columbia by name. She compares natural processes in the wild to events in society and to the mannerisms of Northern British Columbians. Wigmore draws attention to the fragility of the natural world and its many ecosystems with examples of how it has been altered by humans. She speaks of the contrasts between the natural and the unnatural, emphasizing the power of the natural world over human creations and society.
2005
home when it moves you
2007
Soft Geography
Published in CV2, filling station, the Inner Harbour Review, Geist Magazine and other Canadian publications.