France




Supelec




21,248




Ile-de-France




Michel Bournat



Gif-sur-Yvette is a commune in the south-western suburbs of Paris, France. It is located 22.9 km (14.2 mi) from the center of Paris.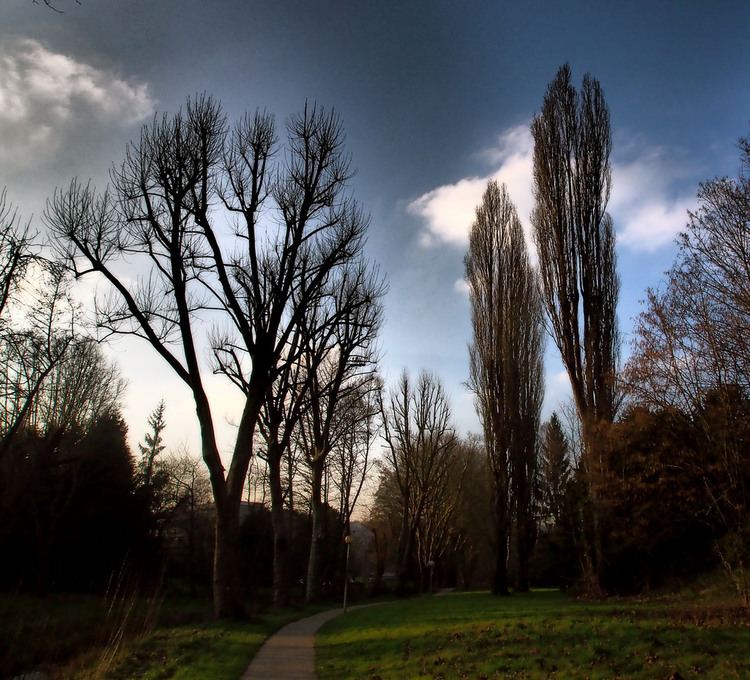 The town is crossed by and named after the Yvette River. The total area is 11.60 km2 (4.48 sq mi) and 4.07 km2 (1.57 sq mi) is green spaces and woods.
The human presence on the Moulon Plateau originates in Neolithic times. Agriculture was developed, notably during the Roman era.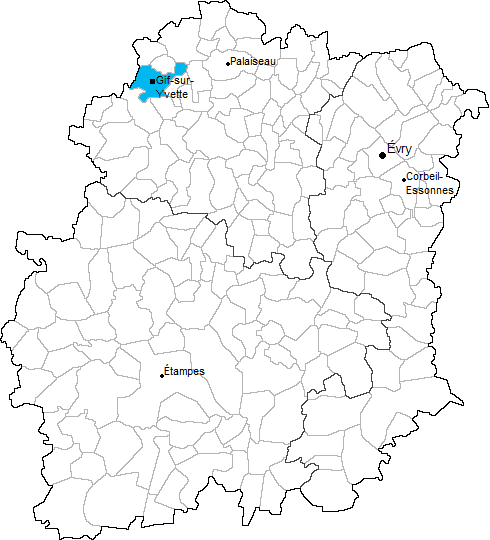 Between the 12th and the 18th century, an important Benedictine abbey was built in Gif.
In the 19th century, Gif remained very agricultural (in particular, operating mills).
In 1867, Gif was linked to the path of the Sceaux train (which later became the south branch of the RER B).
After the First World War, the Gif commune experienced an important demographic change. The town took the name Gif-sur-Yvette in 1930.
Just after the Second World War, Gif-sur-Yvette acquired an international scientific reputation, with the construction of the CNRS and of the CEA.
The town was extended in 1975, with the creation of the Chevry section, from areas ceded by the Gometz-la-Ville and Gometz-le-Chatel communes.
The Saint-Remi Church was constructed in the 12th Century and remained until the 15th Century, a structure of Roman and Gothic architecture. It was registered in 1938.
Some ruins remain of an Benedictine abbey which was built in the 12th Century and became a national property in 1789. It was officially registered in 1963.
Gif-sur-Yvette is situated in the "Science Valley" of the Yvette River. Numerous research organizations exist in this area, such as the CNRS (Centre National de la Recherche Scientifique), the CEA (Commissariat a lEnergie Atomique), Supelec (Ecole Superieure dElectricite), the LGEP (Laboratoire de Genie Electrique de Paris, associated with Supelec) and the Institute of Plant Biotechnology. Also, Gif is home to the Centre National dEtudes and of the National Police Academy.
Gif-sur-Yvette Wikipedia
(,)http://www.tellusb.net/index.php/tellusb/article/viewFile/20719/html/102265(,)http://upload.wikimedia.org/wikipedia/commons/d/d6/91_Canton_Gif-sur-Yvette.png(,)http://upload.wikimedia.org/wikipedia/commons/0/0e/Z_8100_%25C3%25A0_Gif-sur-Yvette.jpg
(,)https://c2.staticflickr.com/8/7290/16501994751_3143b5e2a8_b.jpg(,)https://c1.staticflickr.com/9/8612/16599627198_3208735ee0_b.jpg(,)http://farm4.static.flickr.com/3832/11209743756_76d3f83875_m.jpg(,)https://c1.staticflickr.com/9/8584/16786104052_a4e5bd99bf.jpg(,)https://c1.staticflickr.com/9/8689/16176092363_13741ac001_h.jpg(,)https://c2.staticflickr.com/8/7597/16770143596_8201404f75_h.jpg
(,)http://www.teamcnp.com/SiteAssets/presentation-ville.jpg(,)http://imganuncios.mitula.net/maison_gif_sur_yvette_7_piece_s_3840085428710055273.jpg(,)http://www.france-voyage.com/visuals/props/restaurant-abbaye-66035-1_w600.jpg(,)http://www.france-voyage.com/visuals/props/canape-69442-1_w600.jpg(,)http://imganuncios.mitula.net/maison_gif_sur_yvette_6_piece_s_125_m2_3260093418513395191.jpg(,)http://media-cdn.tripadvisor.com/media/photo-s/06/dc/89/da/les-toiles-du-golf.jpg(,)http://static.seety.pagesjaunes.fr/asset_site_d60cd959-7119-4bd1-9f92-94b15ead9828/6bb1d0f3-fb44-4c37-9d2b-fb2fff4d0429_page_home(,)http://imganuncios.mitula.net/maison_gif_sur_yvette_7_piece_s_206_m2_4050085428710055339.jpg(,)http://www.restaurant-lacasabella.fr/img/entete.jpg(,)http://media-cdn.tripadvisor.com/media/photo-s/06/28/a7/5a/le-canape.jpg(,)http://imganuncios.mitula.net/maison_gif_sur_yvette_7_piece_s_153_m2_4010085428710055328.jpg(,)http://www.france-voyage.com/visuals/props/grange-coupieres-73702-1_w500.jpg(,)http://mw2.google.com/mw-panoramio/photos/medium/11637963.jpg