Get Low is a 2009 drama film about a Tennessee hermit in the 1930s who throws his own funeral party while still alive. It was directed by Aaron Schneider, written by Chris Provenzano and C. Gaby Mitchell, and starring Robert Duvall, Bill Murray, Sissy Spacek, Lucas Black, Gerald McRaney, Bill Cobbs, Arin Logan, Lori Beth Edgeman, Andrea Powell, Rebecca Grant, Scott Cooper and Chandler Riggs. The motion picture was filmed entirely on location in Georgia, and support for the production was provided by the Georgia Department of Economic Development.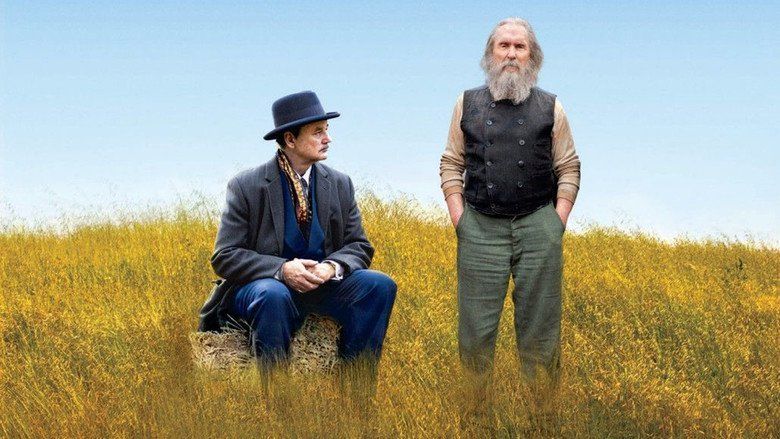 The film premiered at the Toronto International Film Festival and is distributed by Sony Pictures Classics. For his performance, Robert Duvall was awarded the Hollywood Film Festival Award for Best Actor in October 2010. The film was released on July 30, 2010, in the United States. It received positive reviews from critics, and earned the Independent Spirit Award for Best First Feature for Schneider.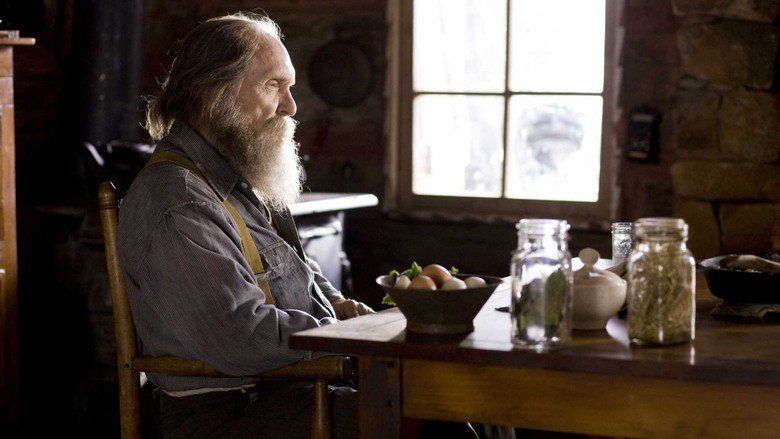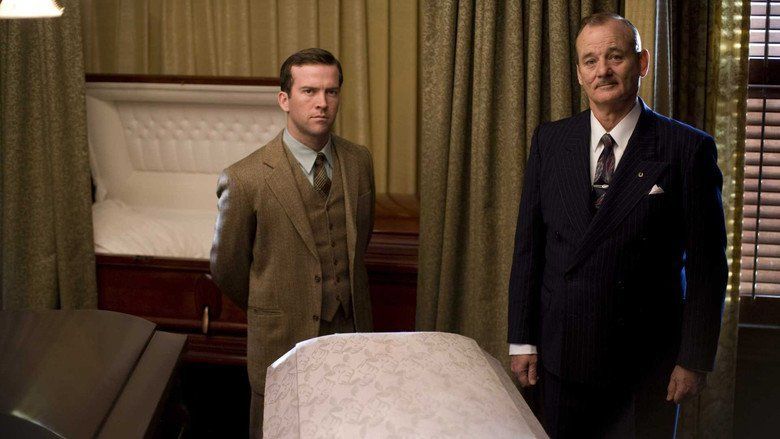 No one really knows Felix Bush (Robert Duvall), who lives as a hermit deep in the woods. Rumors surround him, such as how he might have killed in cold blood, and that he's in league with the devil. So the town is surprised when Felix shows up in town with a fat wad of cash, requesting a "funeral party" at Reverend Gus Horton's church for himself. Rev. Horton declines this proposal. Frank Quinn (Bill Murray), the owner of the local funeral parlor in financial trouble, coveting Bush's wad of cash, agrees to advertise a funeral party at which the townsfolk will be invited to tell Felix Bush the stories they've heard about him. To ensure a good turnout, a lottery is organized, with Bush's property as the prize. Many people buy tickets.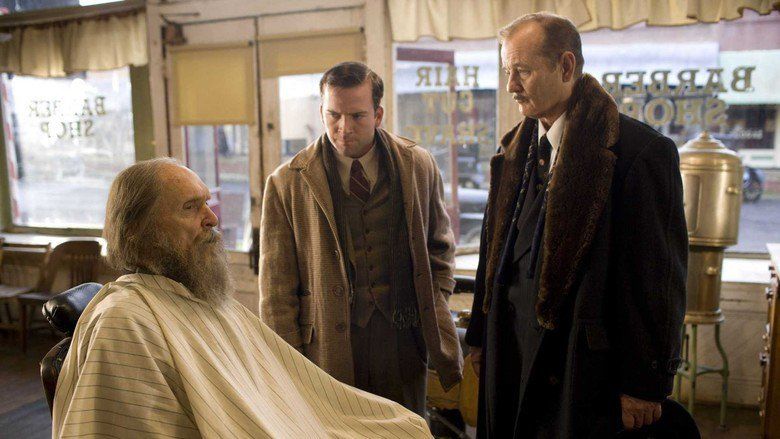 Things get more complicated when an old mystery is remembered, involving a local widow named Mattie Darrow (Sissy Spacek), who was Bush's girlfriend in their youth, and her deceased sister, Mary Lee Stroup (Arin Logan). With the help of a preacher who insists on Bush telling Mattie the truth, Bush tells those gathered at his funeral party (including Mattie) what happened forty years earlier. He reveals his affair with Mattie's married sister, Mary Lee. He confesses to Mattie that it was Mary Lee who was his true love, his only love. They made plans to run away together, and when she didn't arrive at the agreed place, he went to her home to search for her. He discovered that her husband had attacked her with a hammer, knocking her out. The husband threw a kerosene lamp against a wall to set the house on fire and kill himself, the unconscious Mary Lee, and Bush. Bush freed himself from the attacking husband, but as his clothes caught fire, he also saw Mary Lee catch fire. As he went to put the fire out, he felt himself flying through the window, possibly pushed by the husband, and he was unable to re-enter the house to save Mary Lee.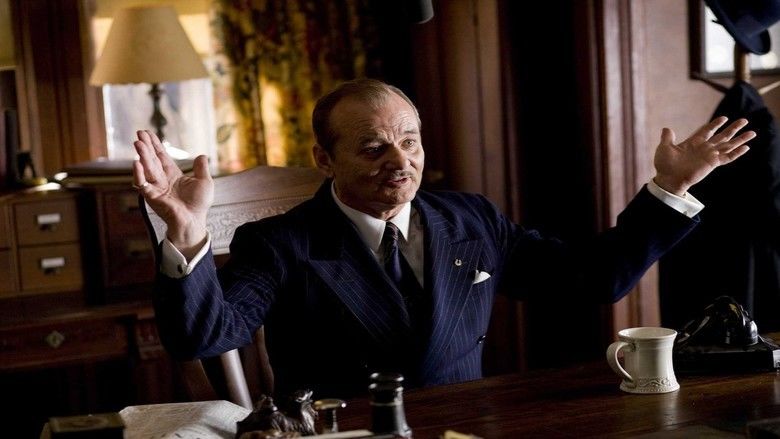 Mattie returns, seeming to forgive Bush. He sees what appears to be the ghost of Mary Lee down the lane. He dies shortly after his funeral party. His actual funeral service is held on a burial plot on his property. Charlie officiates the ceremony, with Reverend Gus Horton, Buddy, his wife and child, Mattie and Frank in attendance. After a short benediction from Charlie, Mattie places a portrait of her sister, Mary Lee on Felix's casket, signifying her forgiveness of his past actions and allowing them to be together, even if only figuratively. The mourners leave Felix's property as his grave is filled.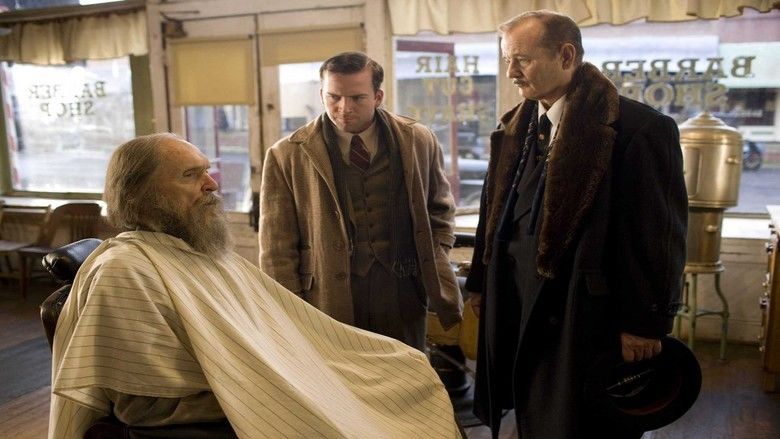 Robert Duvall as Felix Bush
Sissy Spacek as Mattie Darrow
Bill Murray as Frank Quinn
Lucas Black as Buddy Robinson
Gerald McRaney as Rev. Gus Horton
Bill Cobbs as Charlie Jackson
Arin Logan as Mary Lee Stroup
Lori Beth Edgeman as Kathryn Robinson
Andrea Powell as Bonnie
Rebecca Grant as Joan
Scott Cooper as Carl
Blerim Destani as Gary
Chandler Riggs as Tom
Danny Vinson as Grier
Tomasz Karolak as Orville
Andy Stahl as Photographer
The film is loosely based on a true story that happened in Roane County, Tennessee, in 1938. Duvall's character, Felix Bush, was based on a real person named Felix Bushaloo "Uncle Bush" Breazeale.
The film had positive reviews, with an 84% "fresh" rating on review aggregate website Rotten Tomatoes, based on 141 reviews. Robert Duvall had overwhelming praise from critics with John Anderson of The Wall Street Journal who predicted an Oscar nomination, writing, "...Mr. Duvall, who's probably looking at another Oscar nomination next year, gives it a heart." A "New York Times" review by A. O. Scott highlights Robert Duvall's superb performance.
Casey Burchby at DVD Talk noted that Get Low contains "a wonderful group of performances by a dream cast. Surprisingly, none of the leads were in the running for any of 2010's major awards."
The film opened to four cinemas on July 30, 2010, taking in a weekend gross of $90,900, averaging $22,725 per cinema. This placed the film at twenty-third overall for the weekend of July 30 to August 1, 2010. As of January 2011, the film had grossed $9,100,230 in North America and $401,361 in other territories, totaling $9,513,225 worldwide.