South Africa




164,252 (1996)




English


143.27 km2


1886



Germiston is a city in the East Rand of Gauteng in South Africa. Germiston is now the seat of the Ekurhuleni Metropolitan Municipality which includes much of the East Rand, and is also considered part of Greater Johannesburg.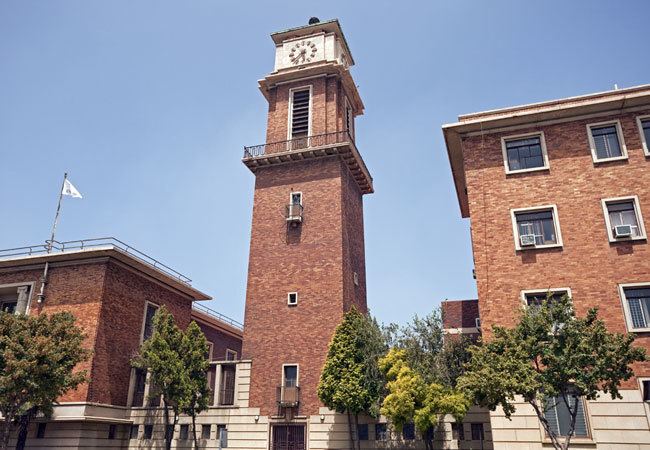 It was established in the early days of the gold rush when two prospectors, John Jack from the farm of Germiston near Glasgow and August Simmer from Vacha in Germany, struck paydirt on the farm of Elandsfontein. Both men made fortunes and the town sprang up next to the mine. In 1921 the worlds largest gold refinery, the Rand Refinery, was established at Germiston. Seventy percent of the Western Worlds gold passes through this refinery.
The WesBank Raceway motorsports facility was located in the city, but it was sold to industrial estate developers in November 2007. Germiston Stadium (formerly the Herman Immelman Stadium), home stadium of Moroka Swallows FC is also located in the citY.BRAVO
South African Airways moved its head office from Durban to Rand Airport in Germiston on 1 July 1935. It later moved the offices first to Johannesburg, then to Kempton Park.
Germiston Wikipedia
(,)http://www.sa-venues.com/attractionsga/gallery/607/1.jpg(,)http://www.lockharts.com/wp-content/uploads/2010/01/Germiston-House.jpg(,)http://www.heritageportal.co.za/sites/default/files/In%2520Danger/Germiston%2520Cenotaph%25202.jpg(,)http://farm9.static.flickr.com/8290/7628070234_73e972285a.jpg(,)http://sola5.org/wp-content/uploads/2014/02/Zambia-Baptist-Historical-Society-13-Oldest-Baptist-church-building-in-Zambia.-Kafulafuta..jpg(,)http://www.safarinow.com/db/id/609210/g137702.jpg(,)http://photos.harcourts.co.za/006/183/664-CKN2334-Germiston.jpg(,)http://www.heritageportal.co.za/sites/default/files/In%2520Danger/Synagogue08.png(,)http://www.heritageportal.co.za/sites/default/files/In%2520Danger/Synagogue07.png(,)http://www.sandstone-estates.com/oldSHT/interim/steam_in_action/Simmer_and_Jack_Mine/Update_28_March_2008/DSCF1424.jpg(,)http://www.heritageportal.co.za/sites/default/files/In%2520Danger/Area%2520surrounding%2520Germiston%2520Cenotaph%25201.jpg(,)http://www.lockharts.com/wp-content/uploads/2010/01/79-Waygateshaw-House.jpg