Germany, Pale Mother (German: Deutschland bleiche Mutter) is a 1980 West German drama film written and directed by Helma Sanders-Brahms. It was shown at the 30th Berlin International Film Festival in 1980, where it was nominated for a Golden Bear award. It was not released in the United States until 1984.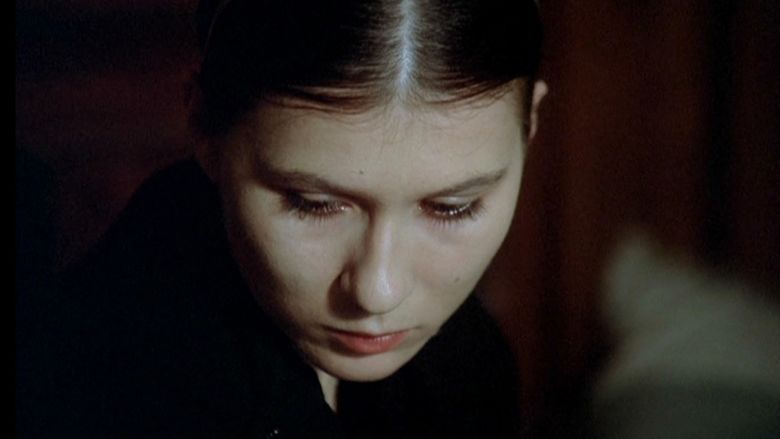 The film was restored and re-released in the UK in 2015 by the British Film Institute.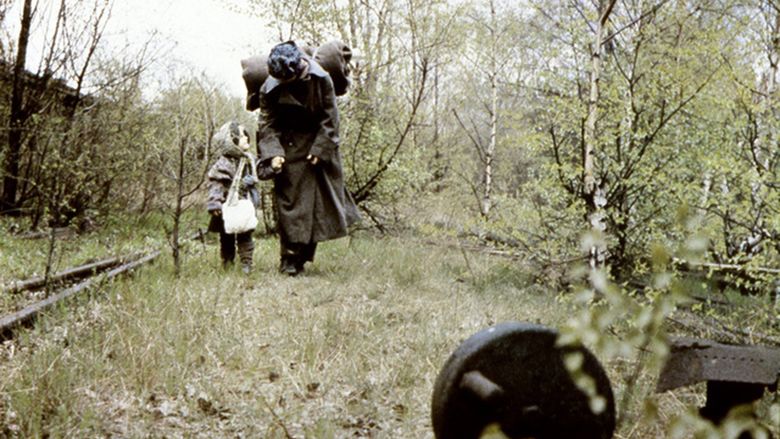 The title is taken from the poem of the same name by Bertolt Brecht.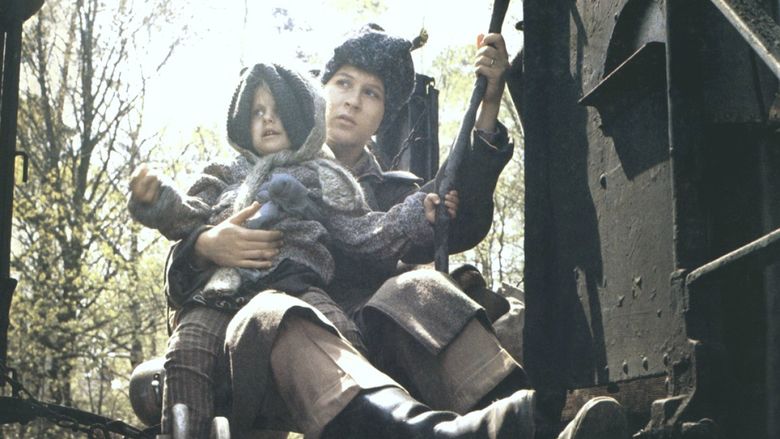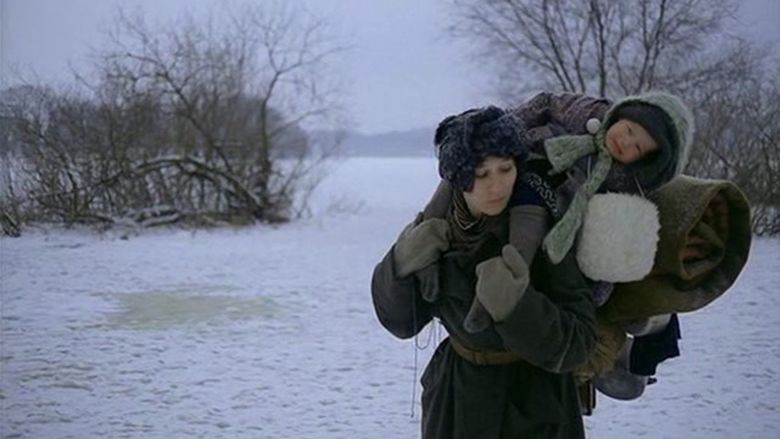 In the 1930s Lene, a German woman, and the only dark-haired sibling in a family of seven sisters, is seen by Hans. Hans's friend Ulrich is a member of the Nazi party which initially makes Lene reluctant to see Hans, but after ascertaining that Hans is not a Nazi she agrees to continue seeing him. The two eventually marry. On Lene's birthday she learns that Hans has been conscripted to fight in Poland because he is a low-level bureaucrat who isn't part of the party, while Ulrich has been spared for the time being. In Poland, Hans murders innocent civilians and has a hard time adjusting to war, like many other soldiers. When he returns on leave he and Lene conceive a child, Anna, who is born during an air raid.
After their home is bombed, Lene takes Anna to see Hans, back on a two day leave. Though Lene is happy to see him he quickly becomes jealous of Anna and Anna of him. To keep herself and Anna safe from the war, Lene endures treks on foot across the country. After the war she is gang raped by two soldiers in front of Anna. Eventually heading home, Lene reunites with her sister and later Hans. Their reunion does not go well as he is continually paranoid and jealous that she was unfaithful to him. He is also harsh with Anna, sporadically beating her and criticizing her constantly. After the war he also reunites with Ulrich, who is easily able to find work and be promoted thanks to his Nazi connections.
Depressed and unhappy Lene suddenly contracts facial paralysis. She is told by the doctor that all her teeth must be removed to stop the paralysis from spreading. Against her will Hans orders the extraction to take place. This has the effect of further isolating and depressing Lene, who takes to her bed, begins to withdraw from Anna, and wears a veil over half her face when she is required to go out.
Embittered by Ulrich's promotions, no longer sexually attracted to Lene, and tired of her depression, Hans does not react when Lene tells him she doesn't want to live anymore. He leaves and Lene locks herself in the bathroom, ostensibly to commit suicide. Anna cries and begs her to come out, and eventually she does.
Eva Mattes as Lene
Ernst Jacobi as Hans
Elisabeth Stepanek as Hanne
Angelika Thomas as Lydia
Rainer Friedrichsen as Ulrich
Gisela Stein as Aunt Ihmchen
Fritz Lichtenhahn as Uncle Bertrand
Anna Sanders as Anna
In 1980, the film won the Grand Prix at the Créteil International Women's Film Festival and was nominated for the Golden Berlin Bear at the 30th Berlin International Film Festival.