Books

The Boy Who Loved Rain, The Prodigal Evangelic, Breakfast with God, Stretch: Lessons in Faith from, Church Actually: Rediscov
Gerard kelly 21st century learning
Gerard "Gerry" Kelly (born Paul Kelly; 27 May 1959 – 28 October 2010) was a Scottish actor who appeared in many comedies, including City Lights, Rab C Nesbitt, Scotch and Wry and Extras. He had more serious roles as well, including PC David Gallagher in Juliet Bravo (1982), the villainous Jimmy in EastEnders (1994) and the villainous Callum Finnegan in Brookside (1997–2000).
Contents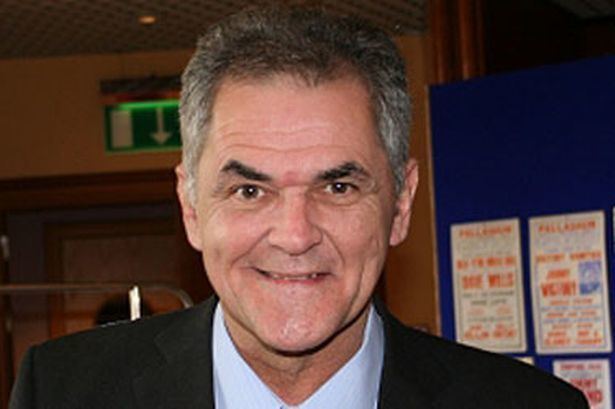 The Rocky Horror Show 2010 - Gerard Kelly & Bristol!
Career
Kelly had a small part in the critically acclaimed film Comic Strip Presents... Mr Jolly Lives Next Door (1987). In 1983 Kelly was featured in "Killer", the pilot episode of the crime drama series Taggart.
In 2005 and 2007 he appeared in Ricky Gervais's comedy series Extras as Ian "Bunny" Bunton.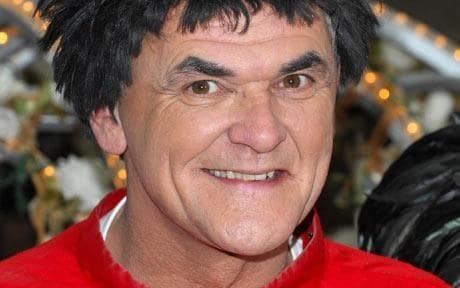 From 2007 to 2010 he appeared regularly as Father Henderson, a camp Doctor Who-loving priest, in the award-winning BBC Radio 4 comedy Fags, Mags and Bags. In 2011, after Kelly's death, reference was made in the series to Father Henderson's move to another parish and to the fact that the new priest can never replace him.
Stage performances
In 1994 Kelly played Felix Ungar in a Scottish touring production of The Odd Couple, relocated to modern-day Glasgow, alongside Craig Ferguson as Oscar Madison. Kelly reprised the role at the Edinburgh Fringe in 2002, this time opposite his former City Lights co-star Andy Gray.
In 2006 and 2007 Kelly directed and starred in a Scottish play, Rikki and Me, celebrating the life of the comedian Rikki Fulton, in which he played the role of Jack Milroy.
Kelly played the Narrator in The Rocky Horror Show in Edinburgh and Aberdeen from 21 June to 3 July 2010. He was due to revive this performance for one week at the King's Theatre, Glasgow, from 8 to 13 November 2010.
Kelly was well known for his appearances in pantomime at the King's Theatre. He headlined the show for 20 years and was crowned King of Panto. In 2008 he appeared in Cinderella, and the following year (2009/10) he starred in Aladdin, his last pantomime.
Death and tribute
Kelly was due to star in the 2010/11 King's Theatre production of Snow White in Glasgow, but died on 28 October 2010 at the West Middlesex University Hospital in Isleworth, after collapsing with a brain aneurysm.
On New Year's Eve 2010 BBC1 Scotland broadcast an hour-long tribute to the star, Gerard Kelly: A Celebration.
Filmography
Actor
2011
Holby City (TV Series)
as
Jerry Campbell
- My Hero (2011) - Jerry Campbell
2007
Fags, Mags and Bags (Podcast Series)
- The Fall Of Phallon And The Rise Of Bugatox (2010)
- Bacon Punctuation (2010)
- The Lenzie Splicer (2010)
- The Wrath Of Khan (2010)
- Mr Majhu Goes To Lenzie (2010)
- Jack Black's Black Jacks (2010)
- Confectionary MacEnroe (2008)
- Cousin Wacko (2008)
- All The Best (2008)
- Rameshtonite (2008)
- Skeletor Attack (2008)
- Beansy, Beansy, Beansy, Beansy, Beansy (2008)
- January, February (2007)
- The Festival Of Maltodextrin (2007)
2009
No Holds Bard (TV Movie)
as
William Auld
2007
Rikki & Me (Video)
as
Jack Milroy
2005
Extras (TV Series)
as
Bunny
- The Extra Special Series Finale (2007) - Bunny
- Sir Ian McKellen (2006) - Bunny
- Les Dennis (2005) - Bunny
2006
Casualty (TV Series)
as
Doug Murray
- Heads Together (2006) - Doug Murray
2006
Snuff Box (TV Mini Series)
- Punchline (2006)
1983
Taggart (TV Series)
as
Michael Boyd / Graham Tully
- Mind Over Matter (2005) - Graham Tully
- Killer, Part 3 (1983) - Michael Boyd
- Killer, Part 2 (1983) - Michael Boyd
2004
A Fond Kiss
as
Parish Priest
1999
Brookside (TV Series)
as
Callum Finnegan
- Episode #1.2388 (2000) - Callum Finnegan
- Episode #1.2280 (1999) - Callum Finnegan
1997
Brookside: The Lost Weekend (Video)
as
Callum Finnegan
1997
Caught in the Act (Video)
as
Ronnie Rich
1996
Hamish Macbeth (TV Series)
as
PC Duggan
- No Man Is an Island (1996) - PC Duggan
1996
Dalziel and Pascoe (TV Series)
as
George Dunbar
- An Advancement of Learning (1996) - George Dunbar (as Gerrard Kelly)
1994
EastEnders (TV Series)
as
Jimmy
- Episode dated 19 May 1994 (1994) - Jimmy
- Episode dated 17 May 1994 (1994) - Jimmy
- Episode dated 16 May 1994 (1994) - Jimmy
- Episode dated 12 May 1994 (1994) - Jimmy
- Episode dated 10 May 1994 (1994) - Jimmy
- Episode dated 5 May 1994 (1994) - Jimmy
- Episode dated 3 May 1994 (1994) - Jimmy
- Episode dated 28 April 1994 (1994) - Jimmy
- Episode dated 26 April 1994 (1994) - Jimmy
1988
Rab C. Nesbitt (TV Series)
as
Sandy McKean / Man in Window
- Right (1993) - Sandy McKean
- Seasonal Greet (1988) - Man in Window
1984
City Lights (TV Series)
as
Willie Melvin
- The Haunting of Willie Melvin (1991) - Willie Melvin
- Parenthood (1991) - Willie Melvin
- Unhealthy Competition (1991) - Willie Melvin
- The Mission (1991) - Willie Melvin
- Trains & Boats & Planes (1991) - Willie Melvin
- Murder He Wrote (1990) - Willie Melvin
- The Front (1990) - Willie Melvin
- Old Friends (1990) - Willie Melvin
- The Winslow Woman (1990) - Willie Melvin
- Scandal (1990) - Willie Melvin
- The New Leaf 2 (1990) - Willie Melvin
- The New Leaf 1 (1990) - Willie Melvin
- The Shape of Things to Come (1989) - Willie Melvin
- The Law of the Jungle (1989) - Willie Melvin
- In Sickness and in Health (1989) - Willie Melvin
- Romantic Friction (1989) - Willie Melvin
- The Go Between (1989) - Willie Melvin
- Play It Again, Willie (1989) - Willie Melvin
- Thirty Nothing (1989) - Willie Melvin
- It's a Wonderful Life, Too (1988) - Willie Melvin
- The Siege (1988) - Willie Melvin
- Catch 23 (1988) - Willie Melvin
- The Melvin Diaries (1988) - Willie Melvin
- I'm Willie, Fly Me (1988) - Willie Melvin
- All in the Mind (1988) - Willie Melvin
- The Longest Day (1988) - Willie Melvin
- Fame (1987) - Willie Melvin
- True Love (1987) - Willie Melvin
- Crimewatch OK (1987) - Willie Melvin
- Moonlighting (1987) - Willie Melvin
- Local Hero (1987) - Willie Melvin
- The More Things Change (1987) - Willie Melvin
- True Life Adventures (1986) - Willie Melvin
- A Room with a View (1986) - Willie Melvin
- Lost Weekend (1986) - Willie Melvin
- Magazine (1986) - Willie Melvin
- Deep Freeze (1986) - Willie Melvin
- Talent (1986) - Willie Melvin
- Pilot (1984) - Willie Melvin
1989
Screen Two (TV Series)
as
Nick's Father
- Leaving (1989) - Nick's Father
1988
The Comic Strip Presents (TV Series)
as
Hilary / Promo Director
- Mr. Jolly Lives Next Door (1988) - Hilary
- More Bad News (1988) - Promo Director
1988
The Play on One (TV Series)
as
Charley Hood
- A Wholly Healthy Glasgow (1988) - Charley Hood
1986
Scotch & Wry (Video)
as
Various
1985
Victoria Wood: As Seen on TV (TV Series)
as
Paul / Italian Waiter / Toyah Fan
- Episode #2.6 (1986) - Paul
- Episode #2.5 (1986) - Paul
- Episode #2.1 (1986) - Italian Waiter
- Episode #1.1 (1985) - Toyah Fan (as Gerrard Kelly)
1986
The Holy City (TV Movie)
as
Blair
1986
Brat Farrar (TV Mini Series)
as
Archie Macallan
- Episode #1.4 (1986) - Archie Macallan
- Episode #1.3 (1986) - Archie Macallan
1984
Murder Not Proven? (TV Series)
as
Cosimo Latona
- Death on the Mountain (1984) - Cosimo Latona
1984
Blind Date
as
Subway Gang Member
1983
Killer (TV Mini Series)
as
Michael Boyd
- Episode #1.3 (1983) - Michael Boyd
- Episode #1.2 (1983) - Michael Boyd
- Episode #1.1 (1983) - Michael Boyd
1983
Ring of Keys (TV Movie)
as
Student
1983
Metal Mickey (TV Series)
as
Bolshie student
- Mickey to the Rescue (1983) - Bolshie student
1982
The Young Ones (TV Series)
as
Brush / Street Level Kid #1
- Oil (1982) - Brush (voice, uncredited)
- Demolition (1982) - Street Level Kid #1
1982
Play for Tomorrow (TV Series)
as
Gary
- The Nuclear Family (1982) - Gary
1982
Nanny (TV Series)
as
Tom Abberton
- Ringtime (1982) - Tom Abberton
1981
Take It or Leave It (Documentary)
as
Dick the Ted
1981
Juliet Bravo (TV Series)
as
PC David Gallagher
- The Third Man (1981) - PC David Gallagher
- Catching Up (1981) - PC David Gallagher
- Journeys (1981) - PC David Gallagher
- Barriers (1981) - PC David Gallagher
- Whispers (1981) - PC David Gallagher
- Gorgeous (1981) - PC David Gallagher
- Aunt Sally (1981) - PC David Gallagher
- Clever Boy (1981) - PC David Gallagher
- Unpicking the Stitches (1981) - PC David Gallagher
- A Private Place (1981) - PC David Gallagher
- Lies and Liars (1981) - PC David Gallagher
- Arlene (1981) - PC David Gallagher
- New Arrivals (1981) - PC David Gallagher
1981
Going Out (TV Series)
as
Arty Jackson
- Fifth Week (1981) - Arty Jackson
- Fourth Week (1981) - Arty Jackson
- Second Week (1981) - Arty Jackson
- First Week (1981) - Arty Jackson
1981
BBC2 Playhouse (TV Series)
as
PC Honsley
- Days at the Beach (1981) - PC Honsley
1980
Shoestring (TV Series)
as
Hi-Fi Salesman
- Utmost Good Faith (1980) - Hi-Fi Salesman
1980
Hammer House of Horror (TV Series)
as
Andrew
- The Thirteenth Reunion (1980) - Andrew (as Gerrard Kelly)
1980
Charles Endell, Esq (TV Series)
as
Kennel Boy
- Stuff Me a Flamingo (1980) - Kennel Boy
1980
God's Wonderful Railway (TV Series)
as
Robbie Grant
- The Permanent Way - Part 2 (1980) - Robbie Grant
- The Permanent Way - Part 1 (1980) - Robbie Grant
1978
Play for Today (TV Series)
as
Spanky Farrell / Donal
- The Slab Boys (1979) - Spanky Farrell
- Donal and Sally (1978) - Donal
1979
The Camerons (TV Series)
as
Andrew Cameron
- Episode #1.6 (1979) - Andrew Cameron
- Episode #1.5 (1979) - Andrew Cameron
- Episode #1.4 (1979) - Andrew Cameron
- Episode #1.3 (1979) - Andrew Cameron
- Episode #1.2 (1979) - Andrew Cameron
1978
Scene (TV Series)
as
Jackie
- Jackie McCafferty's Romance (1978) - Jackie
1973
Come Away In (Short)
as
Young boy (uncredited)
1971
All the Way Home (TV Movie)
as
Second Boy
Director
Soundtrack
1984
Blind Date (performer: "Goodbye-ee" - uncredited)
Self
2010
Gerard Kelly: A Celebration (TV Movie documentary)
as
Various Characters
2001
A Celebration for Jimmy Logan (Video)
as
Self
1980
The Drystane Dyker (TV Special)
as
Jackie
Archive Footage
2021
The Years That Changed Modern Scotland (TV Mini Series)
as
Self
- Getting Creative (1980-1992) (2021) - Self
2020
Victoria Wood: The Secret List (TV Series)
as
Paul / Italian Waiter
- Episode #1.2 (2020) - Paul (uncredited)
- Episode #1.1 (2020) - Italian Waiter (uncredited)
2017
Our Friend Victoria (TV Series documentary)
as
Italian Waiter
- Sex (2017) - Italian Waiter (uncredited)
References
Gerard Kelly Wikipedia
(Text) CC BY-SA