Name

Gerard Borg









Similar People

Olivia Lewis, Dimitris Kontopoulos, Filipp Kirkorov
Baklava mood dance philip vella gerard james borg
Gerard James Borg is one of Malta's most successful songwriters and concept creators for the last decades. Borg has penned five of the Maltese entries for the annual Eurovision Song Contest with Philip Vella, and one of his songs gave Malta its first top placing (2nd) in the contest. He has also co-written "Shine" which represented Russia in the 2014 Eurovision Song Contest, besides writing for several national finals in other countries which include France, The Netherlands, Belgium, Norway, Greece, Iceland, Bulgaria and Romania.
Contents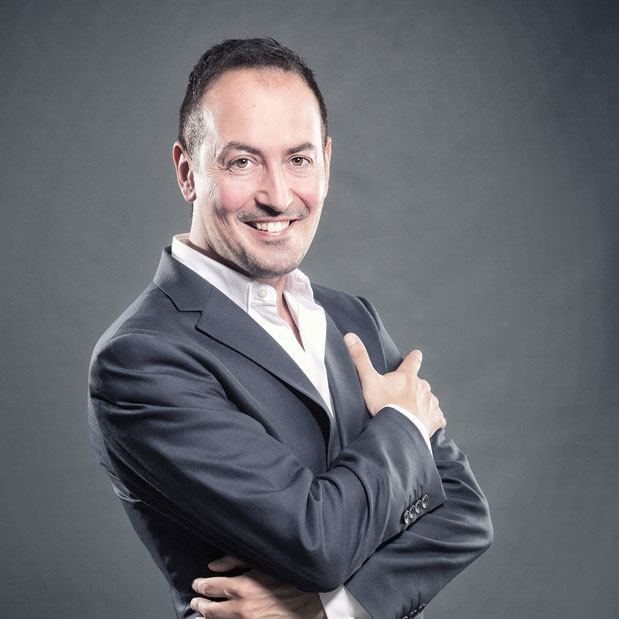 Besides his successes in Eurovision, his creative concepts and songs have made it to the charts in various countries.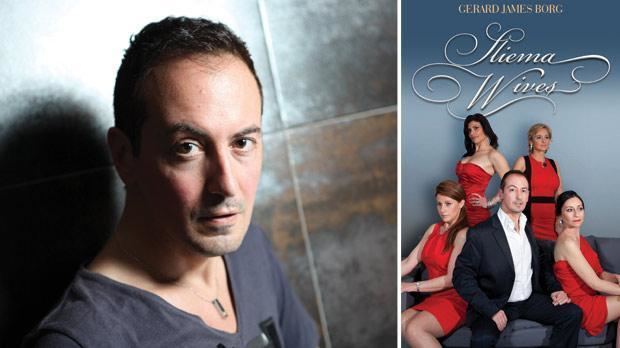 Borg has also created the successful Private Eye reviews for The Times of Malta, and has appeared in a great number of magazine interviews and TV shows.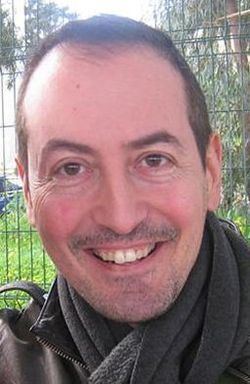 His bestseller debut novel – "Sliema Wives" peaked at number one after one week of its release, and became an overnight success. Gerard donated his share from the book royalties entirely to charity.
In October 2015 Borg released his second novel titled "Madliena Married Men" which followed the success of his first book. Only after a few weeks, the book received numerous praise from fans for the intriguing plot and fascinating twist. Popular online magazine eve.com.mt describes it as: "This is hotter than lava - unputdownable!!!"
Eurovision Song Contest entries
Desire by Claudette Pace (Malta 2000)
7th Wonder by Ira Losco (Malta 2002)
On Again... Off Again by Julie & Ludwig (Malta 2004)
Vertigo by Olivia Lewis (Malta 2007)
Vodka by Morena (Malta 2008)
Shine by Tolmachevy Twins (Russia 2014)
Breathlessly by Claudia Faniello (Malta 2017)
Entries in the Eurosong (Belgium)
Beyond You by Vanessa Chinitor (2006), 7th place in Quarterfinal
Décadance by Femme Fatale (2008), 3rd place in Quarterfinal
Entry in the Pesen Na Evroviziya (Bulgaria)
Wish by Neda (2006), 8th place
Entries in the Söngvakeppni Sjónvarpsins (Iceland)
I Wanna Manicure by Hara Sisters (2008), eliminated in Semifinal
Ég trúi à betra líf by Magni Ásgeirsson (2011), 2nd place
Entry in the Nationaal Songfestival (the Netherlands)
Heatwave by Ebonique (2003), 4th place
Entries in the Melodi Grand Prix (Norway)
Velvet Blue by Kathrine Strugstad (2005), eliminated in Final
Absolutely Fabulous by Queentastic (2006), 3rd place
Million Dollar Baby by Belinda Braza (2010), 7th place in Semifinal
Entries in Selecţia Naţională Eurovision (Romania)
Lovestruck by Indiggo (2007) [disqualified]
The Best A Man Can Get by Lucian Oros (2012), 9th place
Girls Don't Cry by Ioana Bianca Anuta (2012), 4th place
Entry in Destino Eurovisión (Spain)
Golden Cadillac (2011), eliminated in Song selection
Entry in France
Ma liberté by Joanna (2014)
Entry in Greece
It's All Greek To Me by Antigoni Psihrami (2011), 4th place
Entries in Song for Europe Festival (Malta)
Breathless by Claudette Pace (1999), 5th place
Shine by Ira Losco (2000), 6th place
Desire by Claudette Pace (2000), 1st place (8th at ESC 2000)
Spellbound by Ira Losco (2001), 2nd place
Dazzle Me by Paula (2002), 5th place
7th Wonder by Ira Losco (2002), 1st place (2nd at ESC 2002)
Superstitious by Natasha & Charlene (2003), 5th place
Tango 4 Two by Keith Camilleri (2004), unknown place
On Again... Off Again by Julie & Ludwig (2004), 1st place (12th at ESC 2004)
Déjà vu by Olivia Lewis (2005), 2nd place
Amazing by AnnaBelle (2006), 14th place
My Love by Isabelle Zammit (2007), 8th place in Semifinal
Night Wish by AnnaBelle (2007), 10th place in Semifinal
Vertigo by Olivia Lewis (2007), 1st place (25th in semifinal at ESC 2007)
Tangeled by Jessica Muscat (2008), eliminated in Semifinal
Throw Your Stones by Daniela Vella (2008), eliminated in Semifinal
Superhero by Klinsmann (2008), eliminated in Semifinal
Casanova by Morena (2008), 5th place
Vodka by Morena (2008), 1st place (14th in semifinal at ESC 2008)
Kamikaze Lover by Baklava (2009), 18th place
Typical Me by Alison Ellul (2009), 8th place
Crossroads by Raquela (2009), 11th place
Fired Up by Foxy Federation (2010), 18th place
Samsara by Claudia Faniello (2010), 8th place
Three Little Words by Ruth Portelli (2010), 8th place
Movie In My Mind by Claudia Faniello (2011), 9th place
Love Me Like Your Money by Kelly Schembri (2011), 15th place
Moondance by Baklava (2011), 6th place
Heart Of Glass by Cherise (2011), eliminated in Semifinal
Autobiography by Dorothy Bezzina (2012), 8th place
DNA by Romina Mamo (2012), eliminated in Semifinal
Pure by Claudia Faniello (2012), 2nd place
Fall Like Rome by Richard Edwards (2013), 13th place
Love-o-holic by Deborah C (2013), 9th place
Loverdose by Melanie Zammit (2013), eliminated in Semifinal
Overrated by Marilena (2013), eliminated in Semifinal
Starting From The End by Dorothy Bezzina (2013), 15th place
The Remedy by Klinsmann Coleiro (2013), eliminated in Semifinal
Ultraviolet by Jessika (2013), 8th place
Hypnotica by Jessika (2014), 8th place (Winner of PUBLIC TELEVOTE AWARD, and TVM AWARD)
Invisible by Raquel Galdes (2014), eliminated in Semifinal
Lovetricity by Christabelle Borg (2014), 8th place
Oblivion by Chris Grech (2014), 13th place
Fandango by Jessika (2015), 9th place
The Flame by Jessika (2016), 7th place
Breathlessly by Claudia Faniello (2017), 16th place in second semi-final (ESC 2017)
References
Gerard James Borg Wikipedia
(Text) CC BY-SA